Philresca invites F&B industry at the first-ever expo on restaurants, cafés and bars on March 1 to 4
Philresca offers complimentary tickets for online pre-registrations
Highlights include RE:VERB, Philippine National Barista Championship and Philippine National Latte Art Championship
With close to 100 exhibitors locked in from at least 20 countries, the Philippine Restaurant, Café and Bar Expo (Philresca)is all set to launch at the Hall A, World Trade Center Metro Manila on March 2 to 4, with a pre-show coffee event on March 1.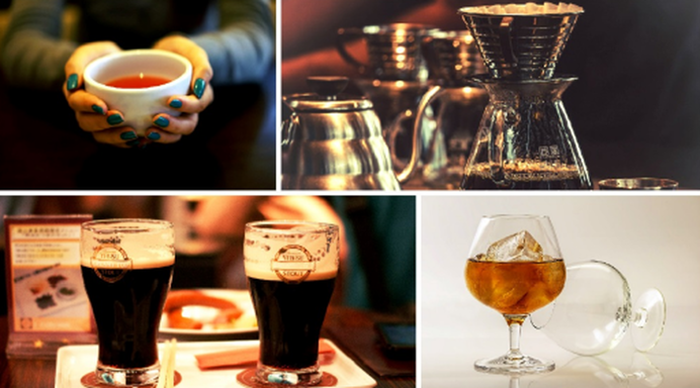 Organized by Phil. Asia Conferences and Exhibitions, Inc., Philresca debuts as the country's first dedicated sourcing event for the booming industry of beverages. Philresca this year will feature events in partnership with World Coffee Events, including the anticipated Philippine National Latte Art Championship, Philippine National Barista Championship, and RE:VERB, which comes to Manila for the first time.
As a treat to visitors of Philresca, complimentary entrance tickets are available for pre-registrations made online at www.philresca.com.
"With nearly 100 exhibitors at Philresca, the event will cater to a growing number of industry players, professionals and students who are looking for a quality event on the business of restaurant, caféand bar," says May Juan, President of Phil. Asia Conferences and Exhibitions Inc. "As seats especially in our educational sessions are limited, we encourage visitors to take advantage of our online registration and book into our seminars in advance to reserve their slots."
On March 1, Phil. Asia Conferences and Exhibitions, Inc. and World Coffee Events will co-organize RE:VERB, a knowledge-sharing event that has made rounds in cities like Tokyo and Seoul. RE:VERB will feature a series of talks and dialogue from global coffee experts in El Salvador, New Zealand, Denmark, United Kingdom, and the U.S. Among the speakers are two-time Austriannational barista champion Sonja Zweidick; Federico Pacas of Café Tuxpal; Michael Cleland of Assembly Coffee and Matt Graylee of Raw Material Coffee.
The expo proper is scheduled from 10 am to 6 pm on March 2 to 4, with the last day open for the public. The three-day B2B exhibition will showcase suppliers, distributors, manufacturers, and service providers in the sectors of baking, café, alcoholic and non-alcoholic beverages, charcuterie, condiments, confectionary, flavorings, herbs and spices, pasta/noodles, seafood, delicatessen, and other allied services.
Philresca will also host the two Philippine coffee championships.For three days, the country's most skilled baristas will compete at the Philippine National Latte Art Championship and the Philippine National Barista Championship, where champions are expected to represent the country in coffee competitions abroad.
In addition, the event will feature educational seminars such as The Cupping Exchange, which will highlight the best local coffee beans and their farmers, and the Philresca Sessions, a learning-filled discussion on business strategies, latest product and trends, and other essential knowledge and issues in the industry.
Philresca is supported by UCC Ueshima Coffee Phils., Inc., MK Kitchen Equipment & Supplies, Barista Depot, Allegro Beverage Corporation, Fly Ace Corporation, Blu Coffee Distributors Corporation, Equilibrium Intertrade Corporation, GoldbellPhilippines Impex Corporation, Ricmas Commercial Eqpt., Ltd., Concept Specialist Inc., Café Amadeo, California Milk Advisory Board, Bote Cental Inc., Manila Bambi Foods Corp., Culinary Generals & Razor Chef Philippines, and El Kapitan Food Enterprise.
Visit philresca.com to pre-register for free. Registrations made onsite will incur an entrance fee per person. To register at RE:VERB, visit http://worldcoffeeevents.org/reverb-manila.
Hits: 33