Make Your Summer Home Ready with Electrolux
Leading home appliances brand Electrolux is here to help moms get ready for the summer.
At the recently launched Make Your Home Summer Ready launch, Electrolux Philippines presented tips on summer home design, cleaning and organizing the home, and shared news on its latest appliances designed to help make your homes #ElectroluxSummerReady.
Electrolux Summer Ready Home guest speaker Amina Aranaz-Alunan, founder, executive director and teacher of SoFA Design Institute, and Creative Director of fashion accessories and bag label ARANÁZ, talked about hot trends in home decorating in the summer, shared ideas for DIY projects, and also gave some budget-friendly tips for moms on giving their homes a summer makeover.
Meanwhile, Janice Villanueva, successful mompreneur and founder of Mommy Mundo, a community of moms dedicated to making motherhood easier, shared her Summer Ready Home Checklist, with hacks on keeping the home clean and clutter-free and fun summer activities for the family.
For the kitchen, Villanueva talked about the importance of cleaning out the refrigerator, including all compartments and interiors, throwing out expiring food and restocking on fresh food, including a mix of different kinds of foods that kids will like.
She advised moms to put these in easy to access containers so the kids (if age appropriate) can help themselves when they're hungry.
Villanueva also reminded moms to sit down with the helpers to plan a menu since kids will be home all day – and to make sure they have healthy morning snacks and a filling merienda so kids don't grab junk food in between.  
When it comes to cooking, homemakers should make sure to clean the kitchen stove top and oven to make sure things are running properly. Cooking or baking sessions with the kids are also a great summer activity that teaches them a new skill while allowing moms to bond with them.
Hot and humid weather also means more allergens so moms should make sure to vacuum sofas, curtains, the rugs and even the bed and stuffed animals! Moms can even teach the kids to vacuum.
"It's actually a lot of fun for them and you can also reward them for doing chores," Villanueva said.
Aside from providing summer ready tips, Electrolux also launched their latest products that can help moms achieve a summer ready home.
 The Electrolux UltimateCare Front Load Washing Machine
The Electrolux UltimateCare Front Load Washing Machine gives families clean and soft clothes that look vibrant and new for longer, perfect for summer days where kids are more active and washing happens more frequently.
Packed with energy-efficient features, the Electrolux UltimateCare Front Load Washing Machine provides expert care for every kind of fabric, to make laundry a pleasure, not a chore. It was designed with the exclusive UltraMix™ System to deliver exceptional deep clean and better colour care. It effectively pre-mixes the detergent with water, dissolving it before they reach the laundry and fully activating its cleaning power.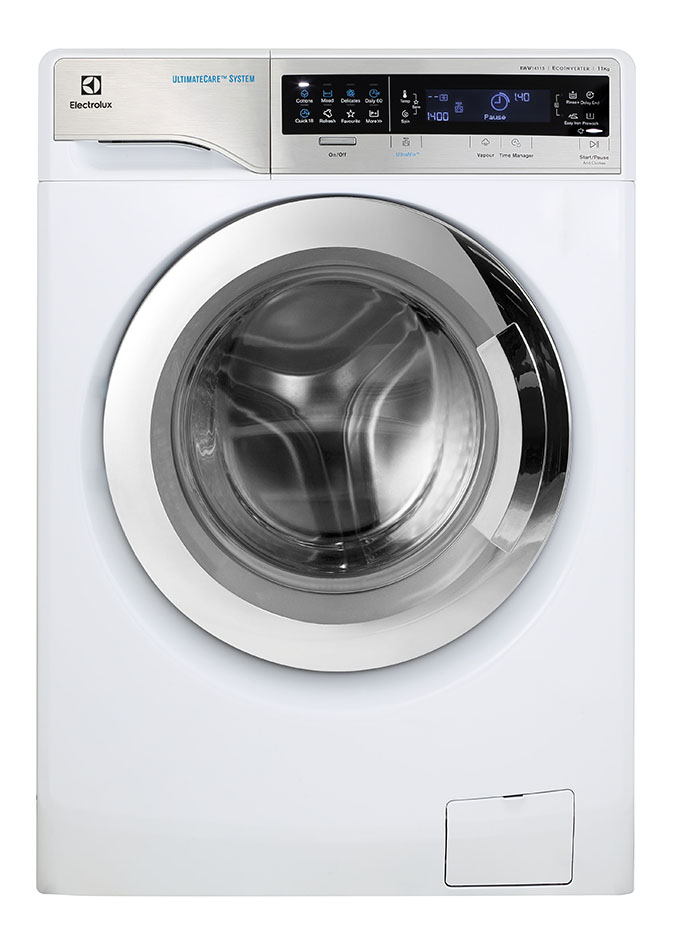 EWF14113F Electrolux UltimateCare Front Load Washing Machine
The Electrolux Vita Inverter Split-Type Air Conditioner
The Electrolux Vita Inverter Split-Type Air Conditioner is the perfect aircon to cool homes this summer and keep the air clean. It has Active Plasma ion that helps eliminate viruses and bacteria and Inverter Technology that delivers energy savings with its advanced technological features, making the units energy efficient and eco-friendly. This gives remarkable advantages: low noise, energy savings and optimal temperature without sudden changes.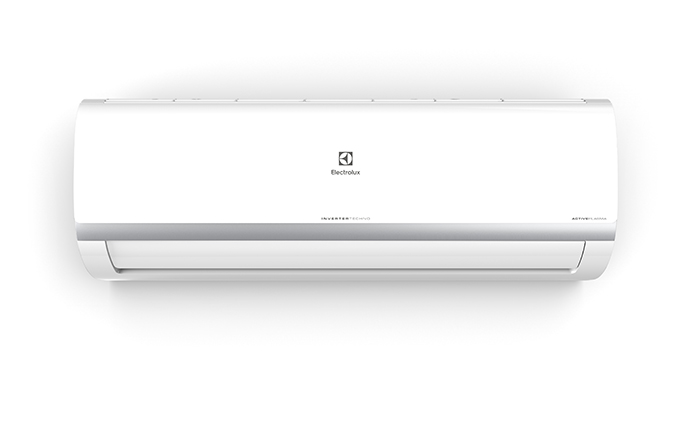 Electrolux Vita Inverter Split-Type Air Conditioner
The Electrolux UltraFlex Vacuum Cleaner
The Electrolux UltraFlex Vacuum Cleaner gives families high performance clean and an ergonomic design that makes it really easy to use. It has a Turbo Cyclonic Design that efficiently separates the dust.
It's also ideal for dusty summer days as the Electrolux UltraFlex comes with a HEPA13 Washable Exhaust filter, which seals 99% of dust and allergens, and a Replaceable Carbon Layer. It has received 5 Stars SLG on Filtration Efficiency and was also awarded the Allergy UK Seal of Approval from the British Allergy Foundation.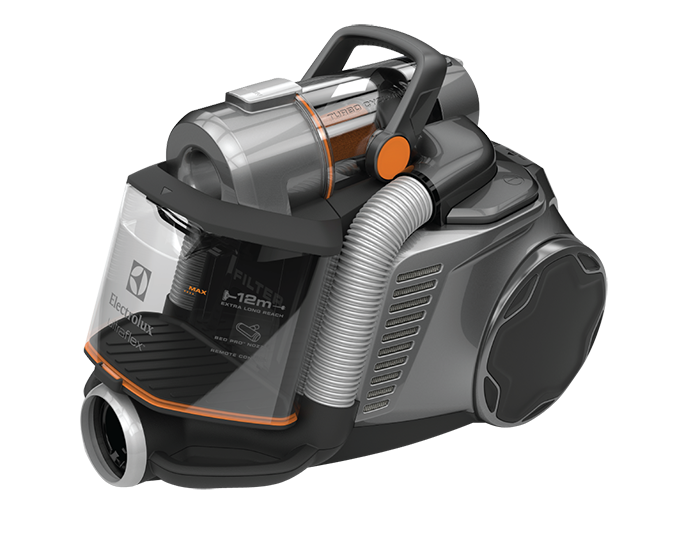 ZUF4306DEL Electrolux UltraFlex Vacuum Cleaner
The Electrolux NutriFresh Inverter Refrigerator
The NutriFresh Inverter Refrigerator keeps food fresh for up to 7 days, ensuring that families have fresh ingredients for healthier and more flavourful meals this summer!
The NutriFresh Inverter Refrigerator features a FreshShield Crisper which comes with a unique tight seal for 5x higher humidity and more stable temperature to keep your fruits and vegetables stay fresh for up to 7 days.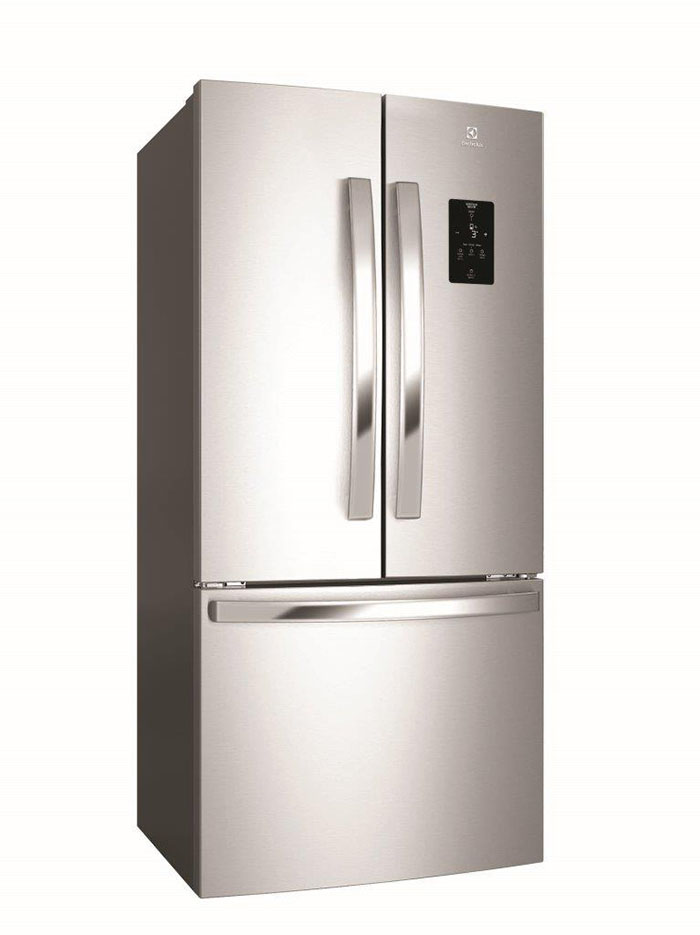 EHE5200AA NutriFresh French Door Refrigerator
The Electrolux Cooking Range with Induction Cooktop & Electric Oven
The Electrolux Cooking Range with Induction Cooktop & Electric Oven gives moms the advantage of induction and oven cooking at the same time.
Induction is faster than other cooking technologies, boiling one liter of water in three minutes, allowing families to enjoy tasty meals in no time. The Electrolux Cooking Range with Induction Cooktop & Electric Oven also comes with Precise Temperature Control that allows one to go from high to low heat instantly so one never undercook or overcook again.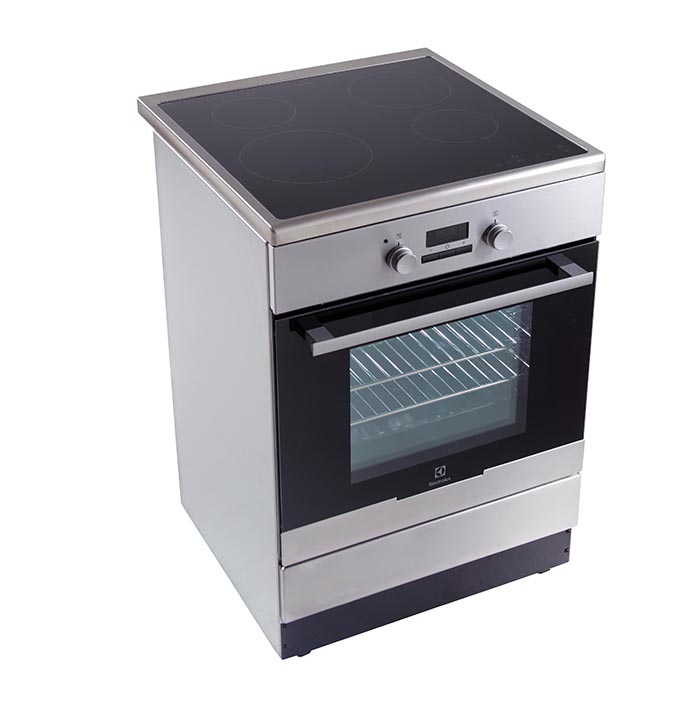 EKI64500OX Electrolux Cooking Range with Induction Cooktop & Electric Oven
Get your home summer ready with the latest products of Electrolux. For more #ElectroluxSummerReady home care and healthy living ideas, please visit www.electrolux.com.ph and follow @ElectroluxPhilippines on Facebook and Instagram or @ElectroluxPH on Twitter.
Electrolux is a global leader in home appliances and appliances for professional use, based on deep consumer insight. We offer thoughtfully designed, innovative and sustainable solutions, developed in close collaboration with professional users. The products include refrigerators, ovens, cookers, hobs, dishwashers, washing machines, vacuum cleaners, air conditioners and small domestic appliances. Under esteemed brands including Electrolux, AEG, Zanussi, Frigidaire and Electrolux Grand Cuisine, the Group sells more than 60 million products to customers in more than 150 markets every year. In 2016 Electrolux had sales of USD 14.1 billion and 55,000 employees. For more information go to www.electroluxgroup.com.