Mom Tips: Three things to consider to ensure longer freshness of perishable food items

Today's practical mothers have a knack for investing particularly when it comes to refrigerators. Given today's fast-pace lifestyle, it can be challenging serving fresh and nutritious foods daily especially if visiting the grocery or supermarket is something that cannot be done everyday. Thus, keeping foods market-fresh is one of the key qualities that moms must look out for in the refs they buy.
Beko Philippines, one of the largest home appliance brands in Europe, listed the top three qualities to consider when buying the best refrigerator and freezers suited for your home.
Keep perishables fresh and crisp. While the issue of buying these goods every day is perhaps, a challenge especially for busy working moms, keeping its freshness for an extended period is a reality that mothers must contend with. Beko solves this problem with the integrated the NeoFrost® Technology.
With Beko NeoFrost® Technology, worrying about maintaining the freshness and crispiness vegetables and fruits is a thing of the past. This innovative technology keeps the humidity at an optimum level in the crisper section to keep foods fresh for a longer period.
NeoFrost® also achieves more stable and faster cooling for up to 90 percent, both in the cooler and the freezer compartment. This allows the food items to stay fresh for up to 30 days better ensuring that food items bought are served as fresh as the day it was brought home from the supermarket.

Save the original nutritional value of your meat and fish.  Aside from keeping food items crisp and fresh, moms also always want to make sure that they serve food with high nutritional value. Unfortunately, meats and fish that are not frozen properly loses a lot of its nutrition because its cell structures deteriorate quickly.
Good thing Beko refrigerators have the ShockFreeze Compartments. This locks in the food's nutritional value and its flavor and keeps it intact, allowing for nutritious and flavorful food every day.
Be a part of a green future.  Surely, every Mom knows the importance and advantages of saving energy resources. But knowing the amount of energy that our home appliances contribute to our monthly bills can at times be puzzling.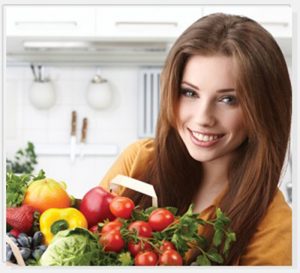 Beko's A+++ Energy Efficient refrigerators consume up to 64 percent less energy while the A++ variant only consumes up to 40 percent less energy than its identical A-product counterparts. This means less energy consumption and less headaches.
Beko refrigerators and freezers combine functional interior with a stunning exterior. Its elegant designs make it an beautiful addition to any kitchen while keeping foods fresh, crisp and more nutritious longer.
Since 2015, Beko Philippines already doubled its distribution in SM Appliance Center, the company's exclusive retailer. The company has also tripled its sales through its improved and aggressive product line that continuously meets the need of the Filipino market.
Beko Philippines will soon open its door to other business partners as it aims to reach more Filipinos and become their Official Partner of the Everyday.
To know more about Beko and Beko Philippines, like their Facebook fan page (@BekoPH) or visit the website at www.beko.ph.
Hits: 39