Sapphire Road, Marco Polo Ortigas Manila's Signature Cocktail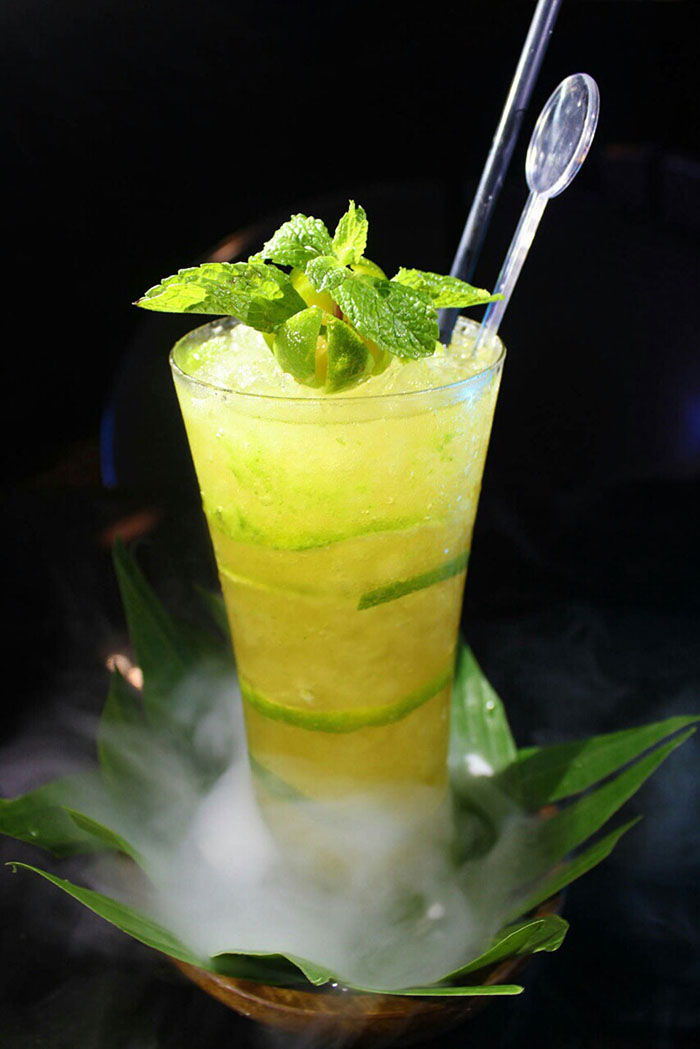 Plunge into the refreshing fusion named after Marco Polo Ortigas Manila's locale, The Sapphire Road, the hotel's signature cocktail that brings a cool tropical experience.
As part of the cluster promotion together with Marco Polo Plaza Cebu, and Marco Polo Davao, the sister hotels have developed their respective signature cocktails that best represent each region, and to showcase each signature fruit. Being the capital of the tropical country, what a better fruit to represent Manila than the tropical fruit itself, pineapple. The juicy and vibrant fruit has continued to be a prominent one in the Philippines, with the country remaining the top exporter of these goods. With the balance of its sweet and tart taste, it surely brings the tropical experience to the center of the country.
Launched last April 2016, plunge into the refreshing fusion named after Marco Polo Ortigas Manila's locale, The Sapphire Road. With a mixture of brandy, Calamansi, mint leaves, Palawan honey, and beer, The Sapphire Road is strained into a very long "Drink Glass" filled with crushed ice and Calamansi spiral. To top the experience, it is served in a local-inspired Coconut bowl, banana leaves, and dry ice, if available.
A promising hub of quality entertainment is also what Vu's Sky Bar and Lounge is known for. Along with its distinct interiors, the ambience gets better as the night wears on through various bands and artists taking the stage to amuse the guests. Start the week right as Monday Night Bash presents the J Project Band. The best of 80's are here with Take Me Back Tuesdays with The Real Groove. Everyone is invited to a night of rock n' roll as HIWAY 54 Band takes the spotlight for The Wednesday Shindig. Relax with the music of SILK for Thursday Evening Groove while guests are invited to unwind with the tunes of Spellbound for Feel Good Fridays. Celebrate the weekend and party with Guarana and DJ Chester Saculo for Retro Saturdays, then cap it off the weekend with soothing melodies for Slowdown Sundays.
The Sapphire Road is available at Vu's Sky Bar and Lounge. To know more about the hotel, visit www.marcopolohotels.com. Follow the Hotel in Facebook at facebook.com/MarcoPoloOrtigasManila or @MarcoPoloManila on Twitter or Instagram.
Hits: 139