A Tempting Signature with Marco Polo Ortigas Manila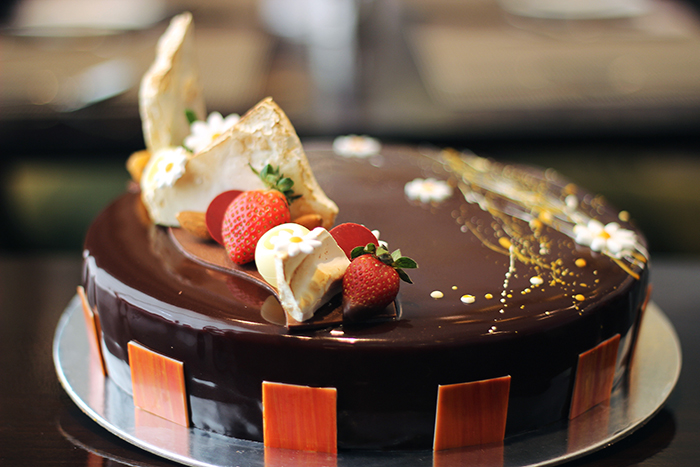 Sweets has always been a staple in every meal, and Marco Polo Ortigas Manila is featuring its Signature Cake, Chocolate Haven.
Indulge in the hotel's new signature all-chocolate confection, the Chocolate Haven, and enoy more than three textures, overloaded with three flavours of chocolates—Dark Chocolate Sponge, Dark Chocolate Mousse, and Dark Chocolate Glaze. Those who has a sweet tooth will definitely love this delight. It doesn't need to have a birthday to enjoy a taste of haven with a sophisticate dessert that is available at Café Pronto, and is part of the scrumptious dessert station at Cucina buffet. The mouth-watering and delicately crafted cake is available at Php 1,100.
Located at the heart of the Ortigas Business District, on the ground floor of the hotel tower, Marco Polo Ortigas Manila's Café Pronto is open daily from 7:00 AM to 9:00 PM.  Never break a routine of getting these favourites on-the-go as the cozy yet chic coffee shop brings its customers Grab N' Go. Pre-order all these luscious creations by calling (02) 720 7777 loc 6614, and have it prepared upon arrival.
To know more about Café Pronto and the other signature dining outlets of Marco Polo Ortigas Manila, visit www.marcopolohotels.com. Follow the Hotel in Facebook at facebook.com/MarcoPoloOrtigasManila or @MarcoPoloManila on Twitter or Instagram.
Hits: 47