MIHCA Opens Fifth Campus in the Philippines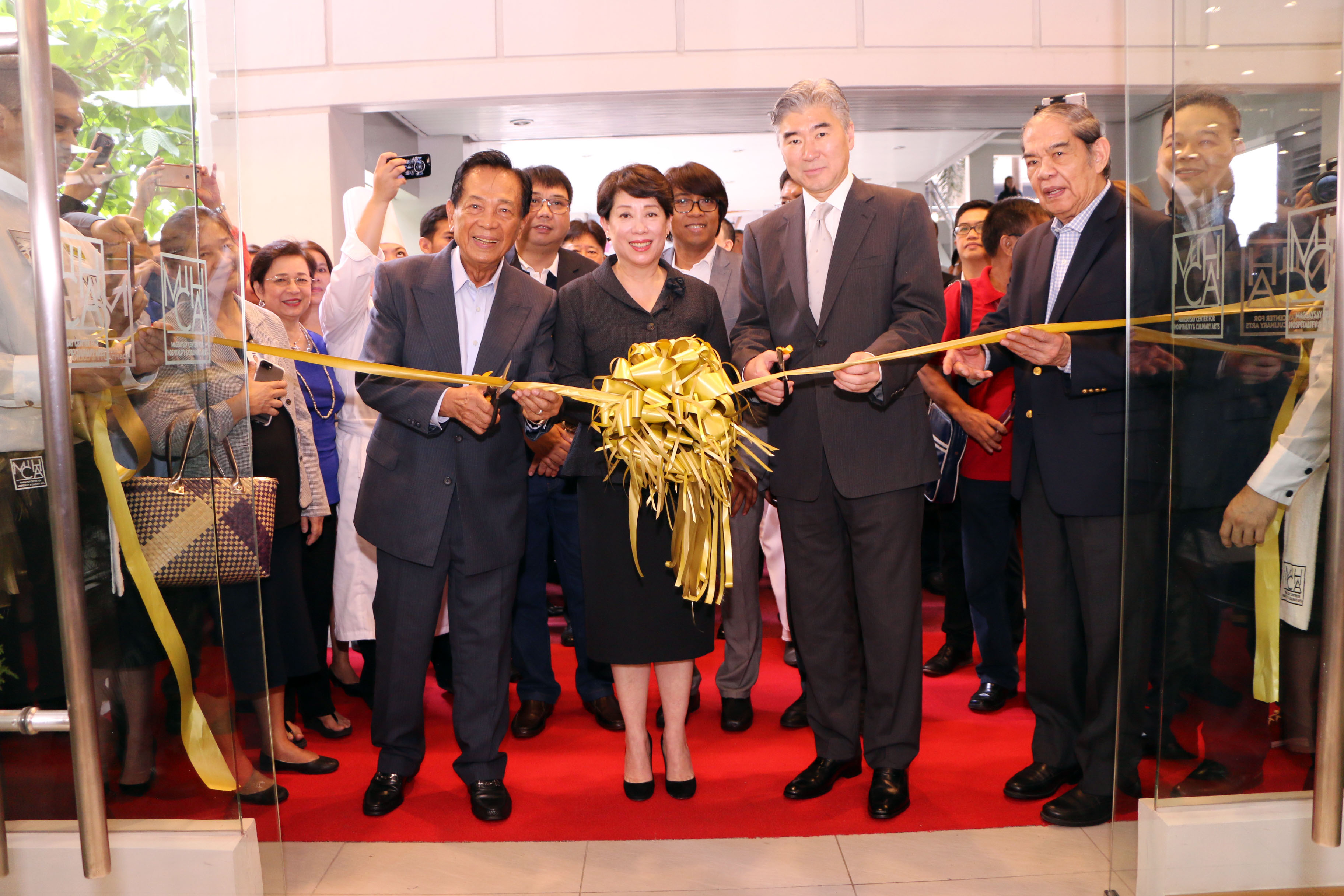 Magsaysay Center for Hospitality and Culinary Arts, Inc. (MIHCA) recently opened its Mandaluyong, Philippines campus last June 23, 2017. Strategically located at the city center, MIHCA Mandaluyong was established to cater to the communities in the northeastern part of Metro Manila who wish to join the cruise and hotel industry. This newest 2,500-sqm. campus is fully equipped with the latest and state-of-the-art facilities such as kitchen laboratories, bar and dining restaurant, modern lecture rooms, and mock-up cruise cabins and hotel rooms. The facility is directly connected to the Boni Avenue MRT
Station which makes it easily accessible by students and trainees.
The opening ceremony was graced by the former Commission on Elections (COMELEC) Chairman and former City Mayor of Mandaluyong Benjamin S. Abalos Sr. and His Excellency Sung Kim, Ambassador of the United States of America to the Republic of the Philippines. The event was also a celebration of MIHCA's 10th year anniversary—"Ten years of sustained development". To mark this special milestone, MIHCA officially launched its own coffee table book featuring valuable memories and milestone MIHCA has witnessed since its inception in 2007.
The ceremony was attended by the Magsaysay management team headed by Doris Magsaysay Ho, President and CEO of A. Magsaysay, Inc.; Eduardo U. Manese, Chairman of A. Magsaysay, Inc.; and Marlon R. Roño, President and CEO of Magsaysay People Resources Corporation (MPRC). A member of MPRC, MIHCA is now at the forefront of producing job-ready professionals in the fields of hospitality, tourism and culinary arts in the ASEAN region. MIHCA has four campuses in the Philippines—Mandaluyong, Manila, Makati, and Cebu—and a campus in Jakarta, Indonesia. MIHCA's actual real-life workplace settings prepare the students for their deployment into the world's largest cruise lines, five star hotels, resorts and tourism operations.
Hits: 62