Pia Wurtzbach is the new #QueenoftheCentury!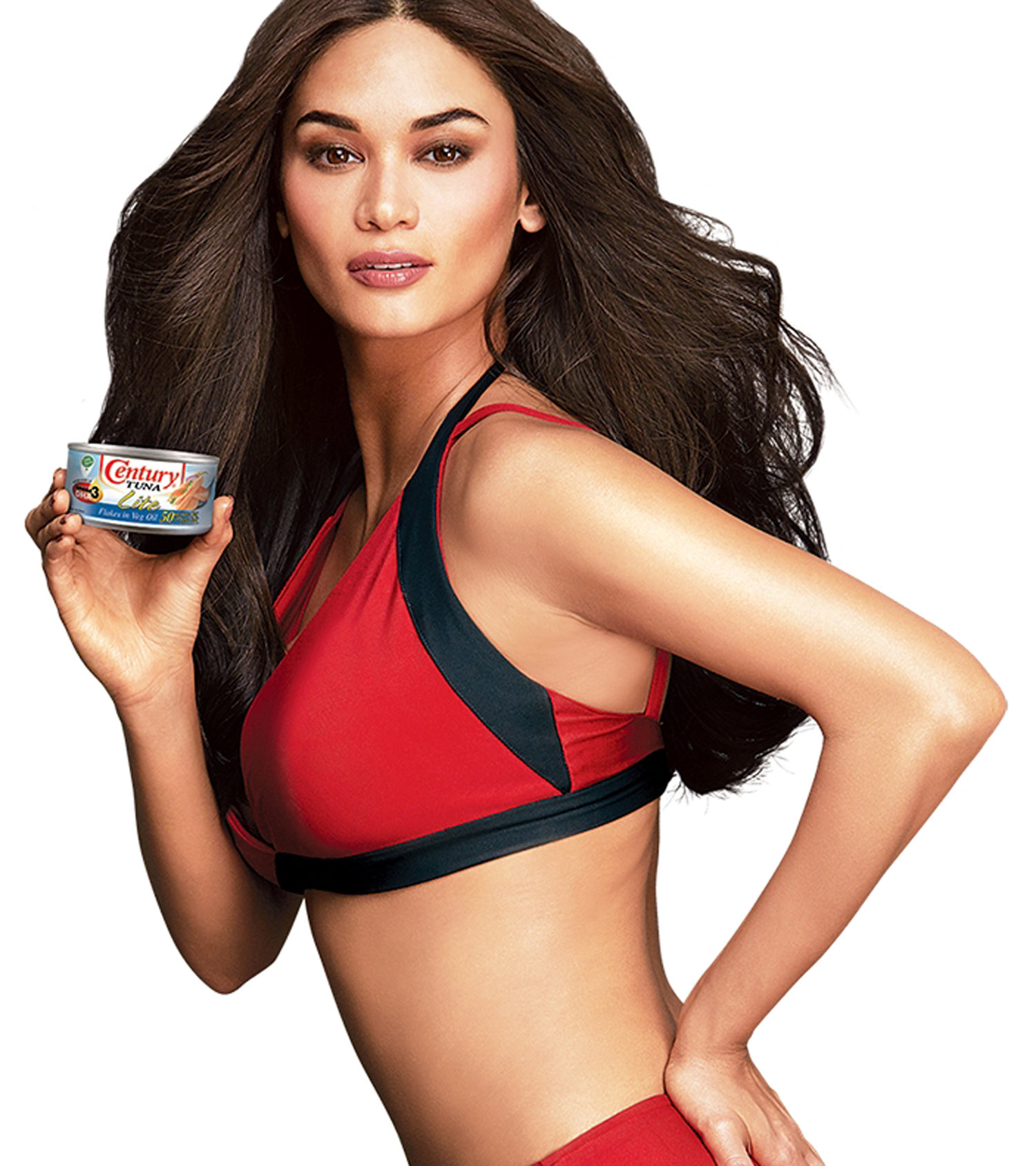 The Queen of the Universe is now also the Queen of the Century, Century Tuna that is, the country's number one tuna!  Pia Wurtzbach – ever gorgeous TV host, model, and Miss Universe 2015 no less – joins Century Tuna's outstanding roster of endorsers, as she appears in an all-new TVC that's oozing with sexiness and elegance!
"We're thrilled to have Pia Wurtzbach in the Century Tuna family," beams Greg Banzon, Century Pacific Foods, Inc. General Manager. "Pia is indeed 'The Queen of the Century,' the epitome of a mutli-faceted woman who excels in a variety of fields while staying fit and sexy."
Pia first got bitten by the acting bug at the tender age of four, which later led her to join the Star Circle Batch 11, appearing in a string of television shows and movies. But her real break came when, in her third attempt, she entered the Binibining Pilipinas Pageant in 2015, the stepping stone to her most glorious achievement thus far: bagging the highly coveted Miss Universe 2015 crown – following in the heels of Gloria Diaz in 1969 and Margie Moran in 1973 – in what was a most contentious competition.
Together with, of course, her ravishing looks—her poise, style, and grace—her talents and intelligence, it is Pia's commitment to self-discipline and physical fitness — just look at her lean and Ultimate Superbody! — that brought her into the Century Tuna fold.
In fact, with a help of a personal trainer, Pia heads to the gym regularly, where she engages in a combination of planking (the best exercise for a flat, toned stomach), tricep pull-downs (for well-defined arms as well as shapely biceps and triceps), as well as squats and lunges (for firm and strong looking legs).
Naturally, a healthy, balanced, yet satisfying diet comes hand in hand with her exercise routine. And for this, there's nothing else but Century Tuna — the 100% winner in tuna — of which Pia has been a long time fan. "I have a busy schedule and always on the go so when I do have the time to grocery shop or prepare a meal, I make it a priority," relates Pia, who, unbeknownst to many, studied culinary arts. "I like to enjoy food that keeps my energy levels stable, like Century Tuna."
Because of Century Tuna's versatility, where it can be used in a myriad of yummy and nutritious dishes, Pia need not deprive herself while becoming the ultimate superbod. After all, Century Tuna is made of 100% real tuna, rich in Omega 3 DHA, which helps you achieve a healthy and 100% winner superbody, just like hers!
"I've always been a Century Tuna girl! And this body you see is made possible by Century," Pia continues.
No doubt, Pia Wurtzbach has become an inspiration to many and a true role model, the perfect embodiment of Century Tuna's winning ways and her role as the new Queen of the Century! Hail to the Queen!
Hits: 82