Understanding the fine art of whisky appreciation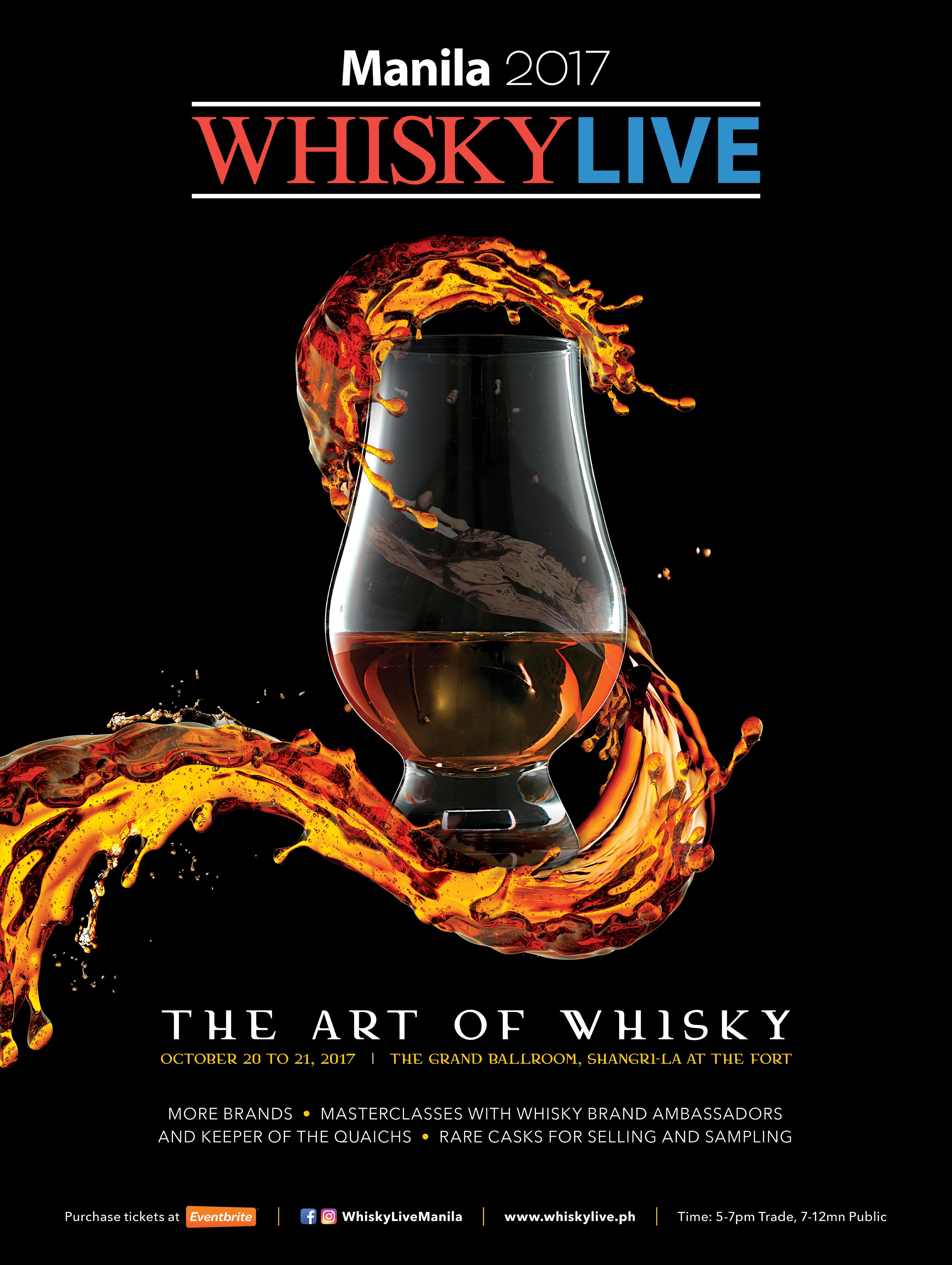 Filipinos are no strangers to appreciating alcoholic beverages.  In fact, alcoholic drinks like beer, gin and wine have long been a fixture at most celebrations, fiestas and parties.  Now, there is one particular type of dark spirit that seems to be capturing the palates and attention of both young and old liquor aficionados – whisky.
Whisky or whiskey is a distilled alcoholic beverage that is made from fermented barley, or in some countries grain mash.  Known for its distinct bold flavor and full bodied mouth feel, whisky was previously just considered as the preferred drink of distinguished mature adults – imagine the likes of Sean Connery or even CEOs, authority figures or even elderly relatives and family members.  Fortunately, due to the ease of travel and globalization, the younger generation now has the opportunity to better enjoy and understand this prestigious and well-loved drink.
Whisky, which undergoes a time-earned distillation process to achieve its complex taste, is distilled and aged in oak casks.  Made from barley, corn, wheat or a combination of grains, which are initially germinated before they are dried and ground into mash, the liquor is extracted from the soluble sugars that are produced when the barley or grain is mixed with water.  The extracted liquor is then fermented in large tanks called washbacks for about two days before they are distilled two or three times in stills or bell-shaped containers.
Like other alcoholic drinks, there are a variety of whiskies available in the market.  One of the most popular types is the single malt whisky which simply means that it is produced by one distillery.  The single grain whisky on the other is a kind of whisky that is made by a grain that is available only in one distillery.  Blended malt whisky refers to the spirit that is produced by using 100% malted barley from two or more different distilleries.  While blended scotch whisky is a mix of both grain and malt scotches from various distilleries.
This year, Grand Cru Wines and Spirits, Inc. once again lets novice and serious whisky lovers have a dram or two of the best whiskies sold worldwide at Whisky Live Manila 2017.   This highly anticipated whisky tasting and sampling event will run from October 20 to 21, 2017 at the Shangri-La Hotel at the Fort at Bonifacio Global City and will host more than 100 whisky variants of the premium whisky brands including the award winning Kavalan whisky from Taiwan.   It will also hold intimate talks on whisky appreciation from renowned Whisky experts.
The fete doesn't end there.  Newcomers to the world of whisky also stand a chance to taste and create their own whisky-based cocktail through the mentorship program that will be organized by Grand Cru Wines and Spirits.  Select college and university students who are interested to expand their mixology techniques will be mentored by industry experts.
Find out what the buzz is all about on whisky at Whisky Live Manila 2017.  Grab a glencairn and book your tickets now to the most flavorful liquor sampling event of the year.  For more information, log on to www.whiskylive.ph
Hits: 69