A classic BBQ feast for Papa at Casa Roces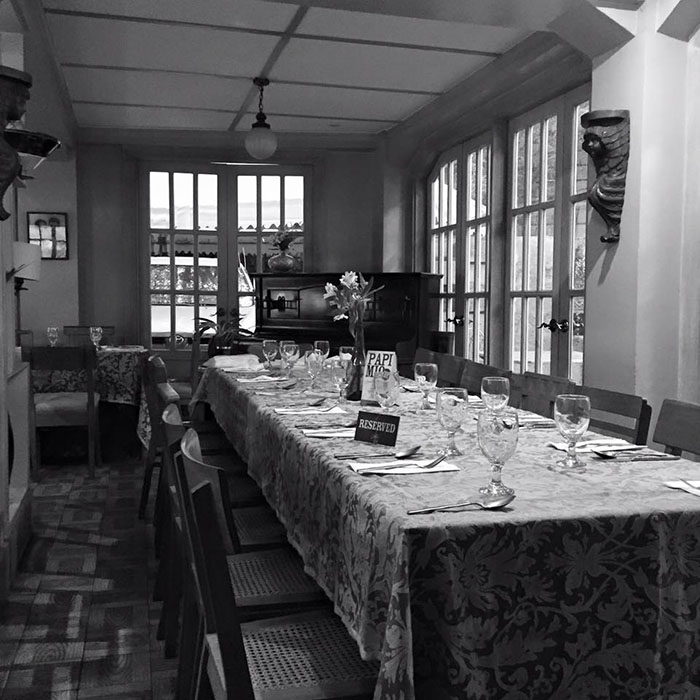 This Father's Day, escape the rush and spend your lunch or dinner at Casa Roces as it brings back Papa Mio for a Sunday of exquisite dining experience at the finest restaurant in the heart of Manila.
A favorite culinary abode known for its heirloom recipes, Casa Roces has prepared a special spread for lunch and dinner for the big man of the house. With Casa Roces' Papa Mio, enjoy a classic barbeque fiesta that includes pork ribs, chicken iberico and grilled vegetables. Savor an assortment of skewers of fish, beef and grilled sausages, paired perfectly with sides, such as cheesy macaroni with roasted pimientos and bacon crumbles, mashed potato and morcilla rice. Finally, end with a sweet note of leche flan and choco mousse.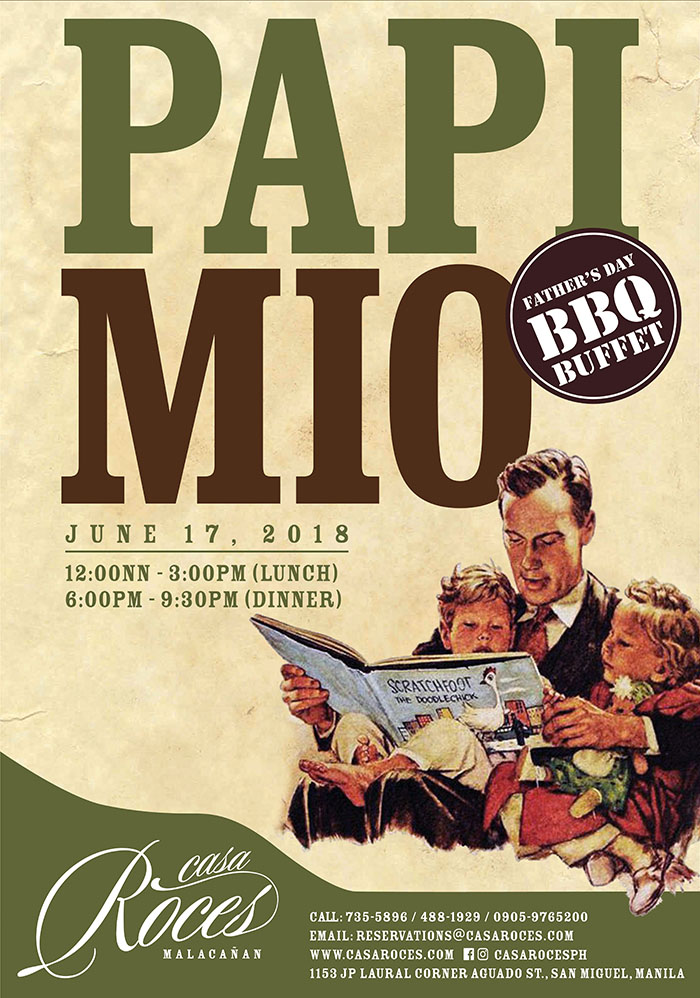 Papa Mio is offered for only PhP850 per head or PhP2,999 for a family of four.
Casa Roces showcases the rich heritage of Filipino and Spanish cuisine in a sophisticated yet casual style. The ancestral home-turned restaurant sits within the quiet neighborhood of San Miguel, Manila and features rare family memorabilia, antiques and paintings that make for an treasured dining experience.
Casa Roces is located at J.P. Laurel corner Aguado St., San Miguel, Manila and is open from 12:00 nn to 3:00 pm and 6:00 pm to 9:30 pm.  For reservations, call 735-5896 or 488-1929 or 0917-5509743; e-mail reservations@casaroces.com or visit them on their website (www.casaroces.com) or their Facebook page (casarocesphils).
Hits: 75