Crimson Hotel wears Pink this month of October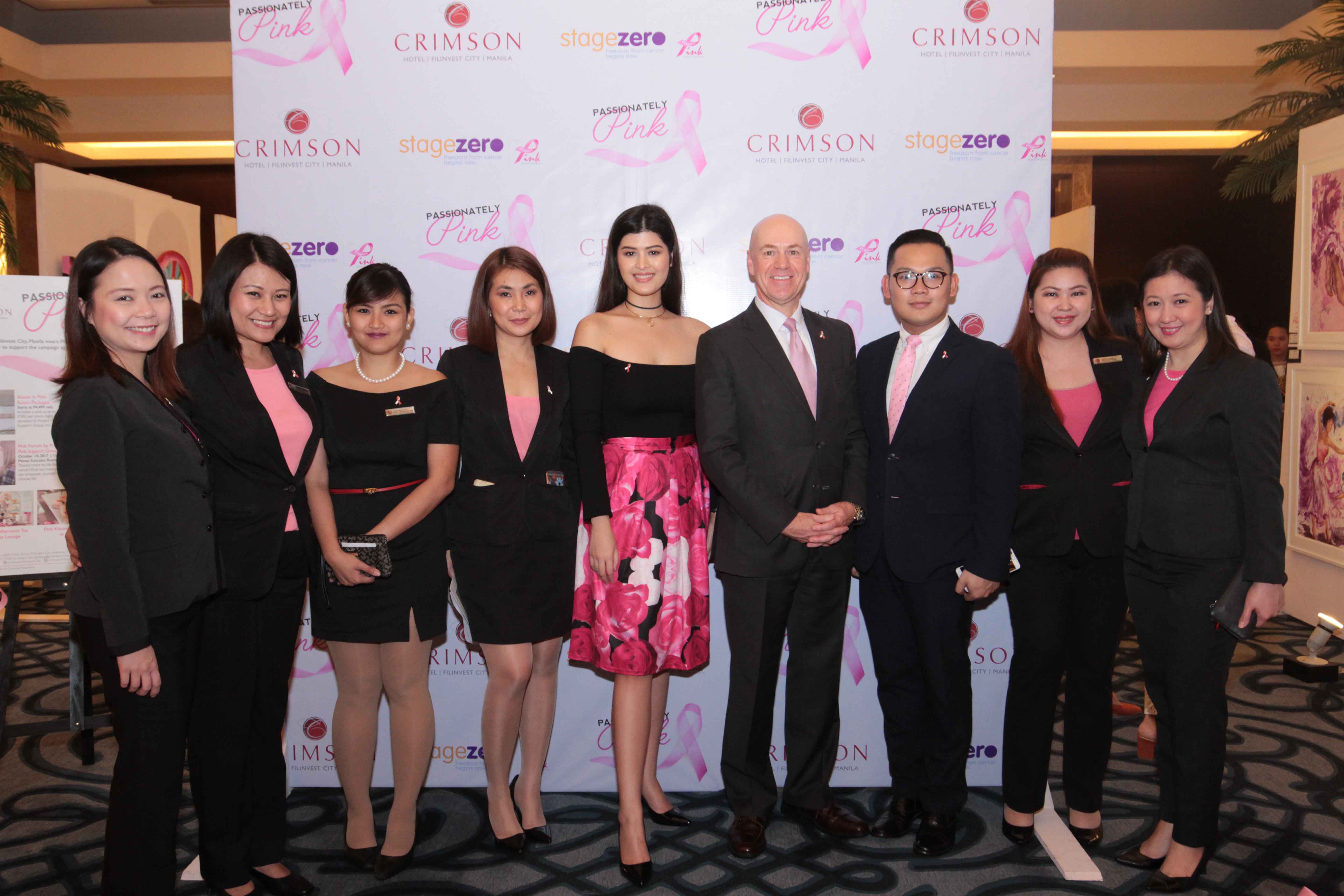 Crimson Hotel Filinvest City, Manila has partnered with Project Pink Support Group, in line with its campaign 'Passionately Pink' which aims to support the National Breast Cancer Awareness month on October.
According to the Philippine Society of Medical Oncology, breast cancer is very common in the country. One in every 13 Filipinas is expected to develop it in her lifetime. In addition, based on the data released by Philippine Obstetrical and Gynecological Society, the Philippines has the most number of cases of breast cancer in Asia.
The pink ribbon is an internationally recognized symbol of hope and awareness in the fight against breast cancer. Crimson Hotel, together with its employees will be wearing pink to promote this meaningful cause. Moreover, the hotel initiated special promotions and activities for the benefit of Project Pink Support Group.
Everyone can participate at Crimson Hotel Filinvest City, Manila's campaign for breast cancer awareness by availing of any of the Bloom in Pink room packages. P300 sales proceeds per room will be given to Project Pink Support Group. The Cosmo Pink room package with the rate 6,499.00 nett includes an overnight stay in a deluxe room, buffet breakfast for two persons, Pretty in Pink Afternoon Tea for two persons and Pink Surprise Treat. Guests can also book the Pink in a Pulse room package for only P5,999.00 nett per night in a Deluxe room. Buffet breakfast for two persons, mini bar and a Pink Surprise Treat are also part for the package. If you want to try Café Eight's World on a Plate Family Sunday Brunch, go for the Posh Pink room package. It is valid only on Saturdays and the rate starts at P7,288.00 nett per night, with free late check out at 4:00 pm and a Pink Surprise Treat as well.
The budget-friendly Pink Dreams room package is also available for as low as P4,499.00 nett only, which includes an overnight stay plus a Pink Surprise Treat.
All throughout the month of October, guests will be treated to a savory pink fare. The Lobby Lounge will be featuring a pink-themed Afternoon Tea, where guests can enjoy the charming pink pastries, finger sandwiches, scones, tea breads and other delectable cream and preserves – accompanied by Twinings Strawberry and Mango fruit flavored infusion. Art enthusiasts can also experience the Art & Sip activity for only P850 nett, which includes the art materials.
In addition to Café Eight's sumptuous buffet spread, the restaurant will add a Pink Kisses Dessert Corner that will showcase a collection of sweet and flavorful treats that are, fittingly, pink. Get ready to clink pink with The Deck Bar's hand-crafted pink cocktails made of tequila or gin, grapefruit-flavored soda and lime wedge.
Crimson Hotel will also launch pink-themed activities that will further intensify awareness for this campaign. Passionately Pink Pins are for sale for only P250 nett, part of sales will be donated to the foundation.
Project Pink Support Group will conduct a Pink Forum focusing on what everyone should know about cancer and how one can empower himself/herself against it. The talk is scheduled on October 14, 2017, 1:00 pm at the hotel's Monet Function Room.
The Passionately Pink Art Exhibit for a Cause organized by Art in the South features pink artworks created by emerging female artists such as Vanessa Viterbo, Theressa Asis, Raeche Dacanay, Maricris Castillo, Khrisna Nañola, Leoda Salazar and Cristina Alsol. Sales proceeds will also be donated to Project Pink Support Group. The exhibit will run from September 27 to October 22, 2017.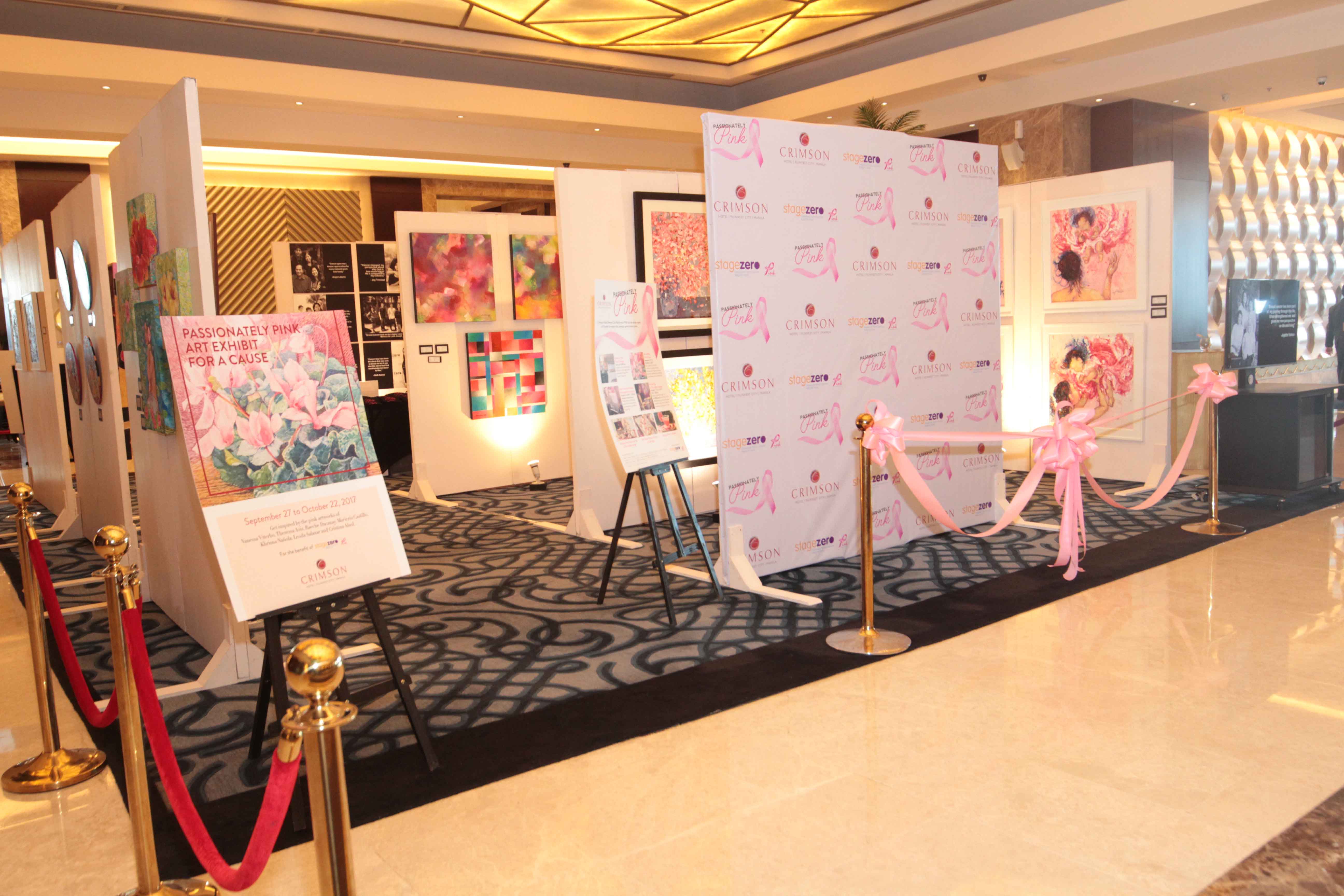 Project Pink was launched last January 2008 as a non-stock, non-profit organization that aims to provide assistance and support to cancer patients and their families in their community. It was spearheaded by five core group members: cancer conquerors Melissa De Leon Joseph, Joy Trinidad, Angie Laborte, Jojette Yuhico; and Palliative Care physician Dr. Mae Corvera.
Currently, these remarkable ladies are aggressively advocating for the '12 Steps to Stage Zero' Support Group Program. It provides a venue where cancer conquerors can learn and draw strength for their journey, through the "Stage Zero Curriculum", regular meeting and group activities with other cancer conquerors. To know more about Project Pink Support Group, visit www.stagezero.ph.
"There is an urgent need to put our focus on educating people about cancer and supporting cancer patients in any way we can. We experience it personally when we learn that one of our friends, a family member or a relative is fighting for their life to survive cancer. In this sense, Passionately Pink breast cancer awareness campaign is an integral part of Crimson Hotel's corporate social responsibility program. We would like to create an impact by assisting in the spreading of cancer information and take initiatives to contribute financially," Mr. Gerhard Doll, General Manager of Crimson Hotel Filinvest City, Manila, stated.
For more information or reservations, please visit the official website at http://www.crimsonhotel.com/manila/ or call (02) 863-2222.