Catch phenomenal star Maine Mendoza as she cooks live online in 'The JOLLY Show' this Nov. 22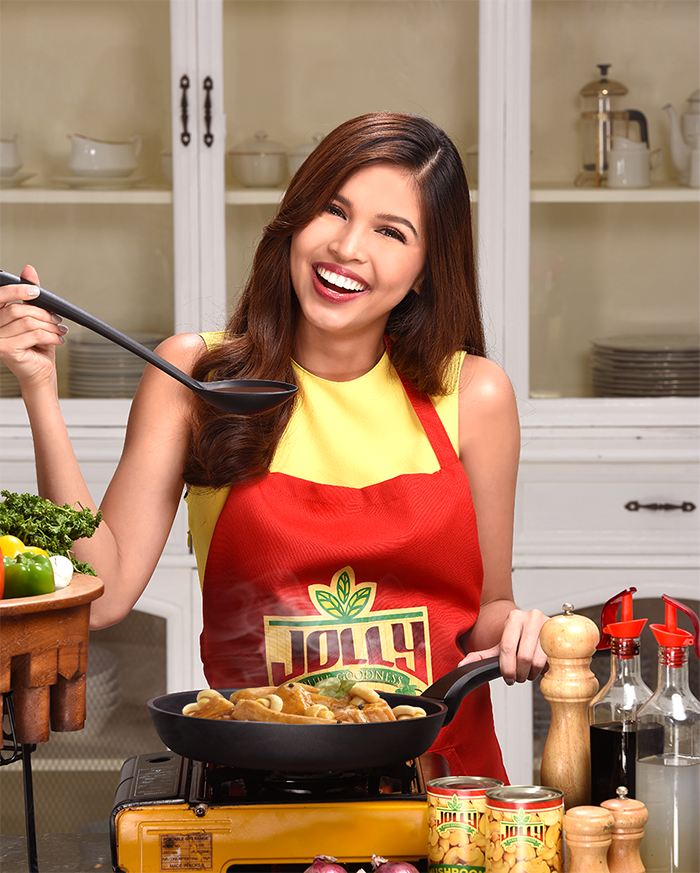 So what's making phenomenal movie and TV star Maine Mendoza so over the moon these days? Besides being hailed as top celebrity endorser, Maine shines ever more as a fashion blogger, restaurant owner, and, just recently, an author with a new book to boot — all these she remarkably did, in just almost two years in showbiz.  Maine not only revolutionized the noontime TV entertainment, she helped define it. Delighting audiences with her trademark smile and girl-next-door charms, Maine also enlightened hearts when she voiced out her stand on depression, and why everyone should be rightfully informed about it.
Apart from creating funny online videos that made her the 'DubSmash Queen', Maine –- who is also a consummate globe trotter — also counts cooking as one of her favorite pastimes.  A Culinary Arts graduate from De La Salle-College of Saint Benilde, Maine regards the kitchen as her "happy place" long before entering showbiz.
"My family and I love to eat. We always bond around the dinner table. Perennial favorites over the dinner table are Butter Garlic Sautéed Mushroom and Mushroom Soup," says Maine.
Easy to prepare, highly nutritious, and can be readily made using JOLLY canned vegetable ingredients, Maine swears that in cooking, one doesn't have to be an extraordinary chef to create a joyful dish for the family. For the month of November, all her fans can get to watch and cook along with Maine as she goes live online in the upcoming episode of The JOLLY Show on JOLLY Eats Facebook page this November 22 at 6:30 p.m.
Get up close and personal with the superstar as she whips up two Pinoy classic "Maine" dishes with a "jolly" twist:  JOLLY Adobo with Mushroom and JOLLY Spaghetti.
Developed by JOLLY Food line, "The JOLLY Show" is a fun, interactive online venue for food lovers, home cooks, and aspiring momtrepreneurs to share cooking experiences and common interests in the kitchen. Piloted in May, "The JOLLY Show" is a monthly-themed, full-live cooking demo on Facebook with each kitchen session featuring special guests joining the actual cooking demo and Web discussions.
Catch The JOLLY Show online cooking sessions and live discussions by visiting the JOLLY Eats page on Facebook (@JollyFoods). Recorded cooking demo videos and recipes are also posted on JOLLY Eats on FB, Twitter and Instagram (@jollyeatsph).
Hits: 119