AG New World Manila Bay Hotel Illuminate Lives of the Children of Kythe Foundation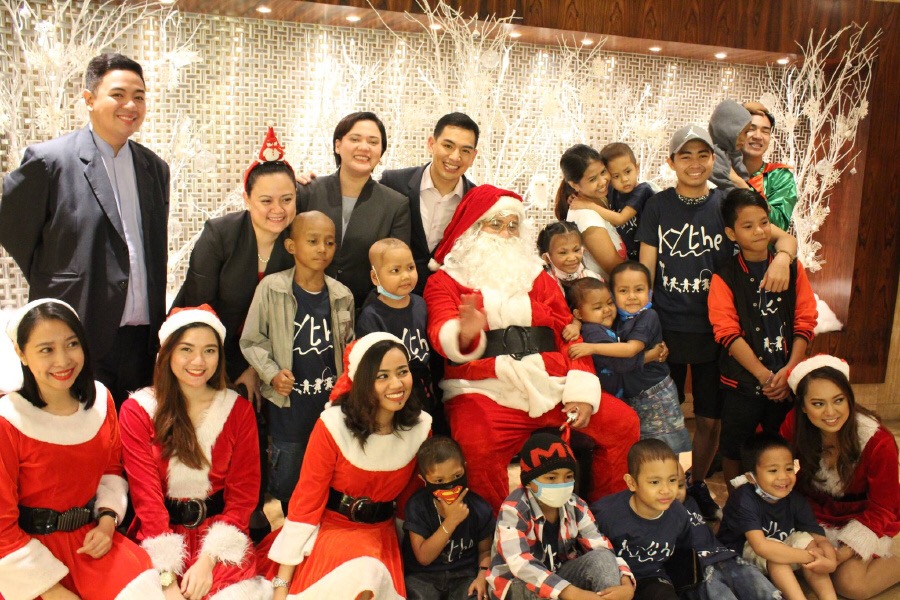 The holidays herald a new season filled with optimism and new beginnings. It represents a festive season of love, solidarity, and thanksgiving. It is also a season that inspires charity and goodwill among individuals across the world.
As part of New World Hotels and Resorts' tradition of uplifting and improving the lives of children, AG New World Manila Bay Hotel once again partners with the Kythe Foundation through a tree lighting ceremony and a fund-raising activity on 24 November 2017. This year, the hotel welcomes the season with the traditional lighting of the tree with the theme "A White Christmas: Illuminating Lives".
Led by AG New World Manila Bay Hotel's General Manager Mark Heywood and members of the Executive Committee with the participation of the Kythe Foundation Co-founder and Executive Director, Ms. Maria Fatima Garcia-Lorenzo, the symbolic lighting of the tree represents hope and the promise of a brighter future for children with cancer and chronic illnesses.
Treating guests to a night of live musical performances are the Symphony of Angels Children's Choir (formerly Vox Angeli Children's Choir) with their renditions of well-loved Christmas carols followed by a live violin performance by cancer survivor and Kythe beneficiary, Emil John Olisco.
As part of the fund-raising efforts, a collection Christmas Villages sets will be displayed for sale at the lobby. The sets feature heart-warming Christmas scenes from all over the world, proceeds of which will go towards inspiring hope for the children of the Kythe Foundation.
For more information and reservations, please contact the hotel directly at telephone +63 2 252 6888, email reservations.manilabay@newworldhotels.com or visit www.newworldhotels.com.
Hits: 85