Bringing UASHMAMA's distinctive Italian style into your homes this season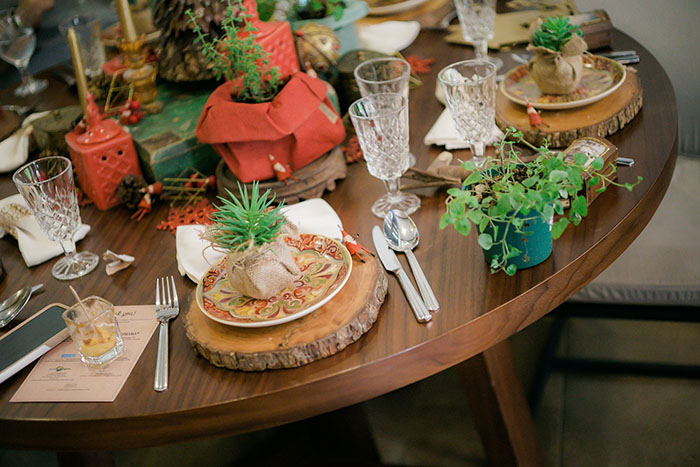 Filipinos tradition of coming together transcends all exterior expressions of the Christmas season. Customary festive meals such as the Noche Buena and Media Noche are made meaningful by families and friends gathering together to partake of these feasts. It is a time when our people's unparalleled hospitality can best be felt, not just by the food we serve, but also how the dining table looks when all of those holiday meals come to call.
In a Christmas gathering hosted by Mothers Who Brunch, guests were treated to a styling feast of beautiful Christmas tablescapes featuring UASHMAMA's paperbags.
Blogger moms and tastemakers were given ideas and inspiration to spruce up their home and table setting for the holidays.
UASHMAMA's Home and Table collection, which includes placemats, bread bags, lamps, etc. are the perfect complement for these celebrations. Their intrinsic simplicity will balance the colorful and delectable dishes prepared for the season. The warmth of paper will add a sense of understated style to any setting. The fact that they are made of washable paper makes them the ideal companion for this buzzing season.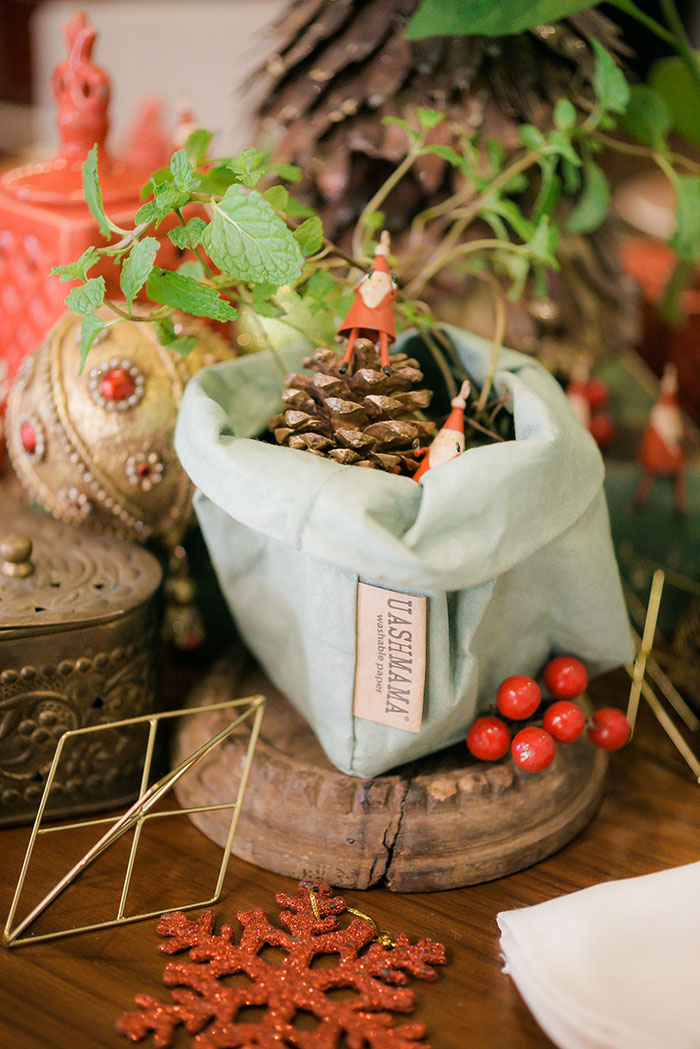 Washable paper
Five years ago, an Italian family-run business called "Le Sorelle" (The Sisters) from Montecatini in Tuscany, Italy, came up with the novel idea to add products made of washable paper to their existing line. Marco Marconi, the head of the family toyed with this idea having had an extensive background in leather and women's footwear. After coming across a material called cellulose fiber, he spent years researching and experimenting on how this material could be used later on.
As such, he eventually discovered "washable paper" through the use of virgin cellulose fiber. Like leather, this fiber can be stretched and tanned to withstand washing and daily use. The resulting material is something that looks and feels like leather but is much lighter and can also be washed and folded easily.
To maintain its quality, it is advisable to handwash Uashmama products – unroll it, then wash it with warm water, using a mild soap or detergent, then dry flat. Uashmama products with brighter colors should be washed separately.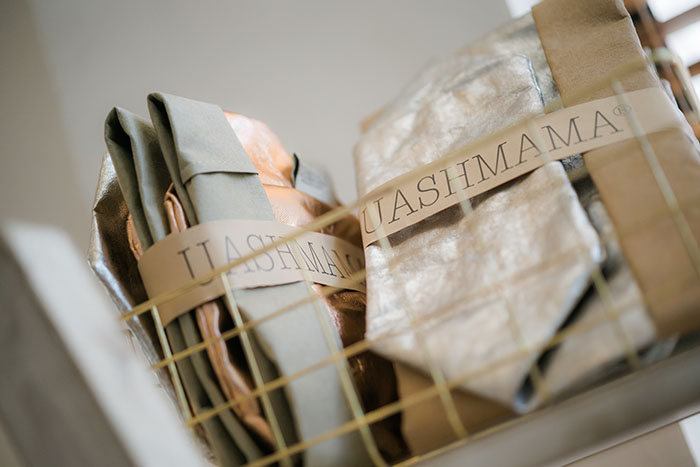 Eco-friendly
Uashmama products are 100 percent made in Italy by local artisans. The name Uashmama represents their signature line of products made with washable paper – "uash" because this paper is washable and "mama" as a fitting tribute to the family's matriarch.
Starting with traditional bread bags, the Uashmama brand slowly gained a following in their community, with restaurants in the neighborhood becoming their first big clients. Soon after, customers at these restaurants started to take notice of the unique "paper bags" and demand for the products eventually grew. Since then, Uashmama has extended its product range to offering home, table, and fashion lines, with its iconic paper bag remaining to be its bestselling item not just in Italy, but in the different countries that it is now available in.
Unique and stylish, another reason why people love Uashmama is that it's also proud to be eco friendly. The virgin cellulose fiber used is made from cultivation and not deforestation. They use vegetable dye to color the fiber and mimosa vegetable extract for tanning the leather components as opposed to chrome tanning. Equally admirable is their support for their community as they also wholeheartedly promote local artisans and provide decent employment in the town of Montecatini.
Through the years, demand for washable paper has grown significantly, prompting several brands to come out with products similar to Uashmama's. In spite of this, the brand has remained to be the leader for washable paper products. Aside from being the pioneer in this niche market, its products' quality continues to be superior compared to other brands.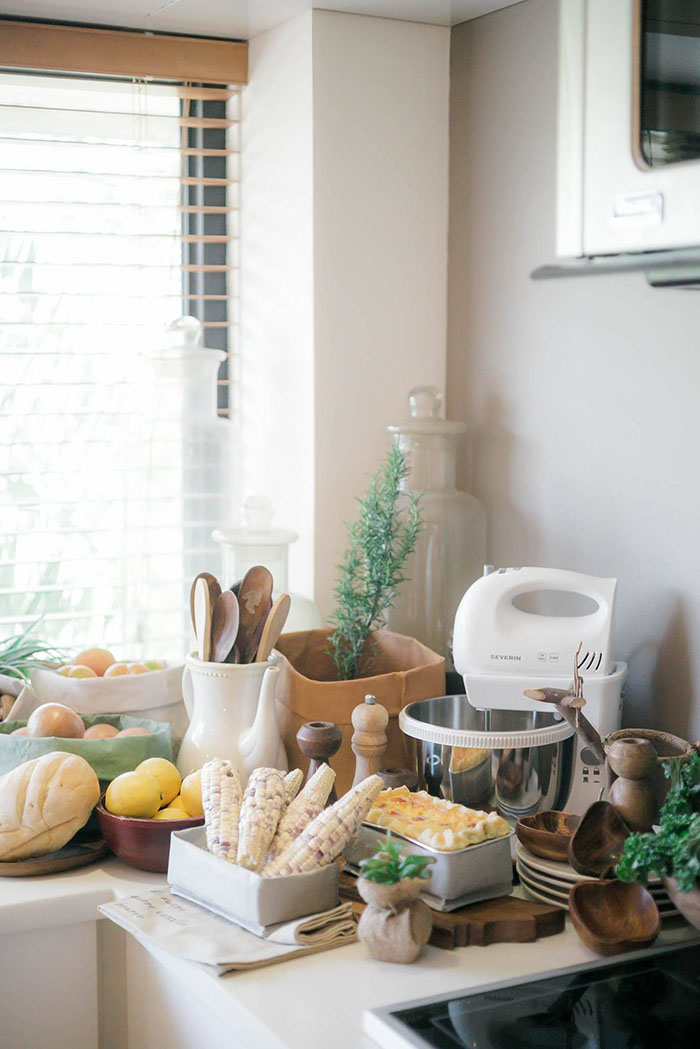 Use it your way
Described to be "used for anything and everything" and "looks great anywhere", fans of the Uashmama brand are happy to use it as a storage solution for their home, plant pot covers, bread bags, containers for fruits and vegetables, kitchen utensils, bathroom accessories, make-up brushes, towels, magazines, blankets, the list can go on and on. It really depends on your needs and imagination on how you want to utilize this cool, new product.
In addition to being a great product for the home, Uashmama also has a chic line of handbags and backpacks that are perfect for those who like modern designs that are also highly functional. Great for work, school, or travel, everyone can find a Uashmama bag that's perfect for them.
Meant to support a greater amount of weight, expect Uashmama products to be infinitely more durable than the average paper bag. The company takes great strides to research and develop ways to constantly improve on their products.
Uashmama bags can last for a long time (some say up to 10 years given the right care) and can be used in a variety of ways.  However, it is important to note that while they are washable, Uashmama products are not waterproof – when exposed to rain, water marks may form on them, especially on the lighter colors. These can be easily cleaned with a sponge and a bit of mild soap and water.
Stylish, practical, safe, and eco-friendly – what more can you ask for?  Make your holiday table sparkle by gifting yourself with the collection available at The Park in Edsa Shangri-la Plaza and online at www.uash-it.com
Hits: 66