Toblerone and Cadbury Own Valentine's Day with Love-Filled Activities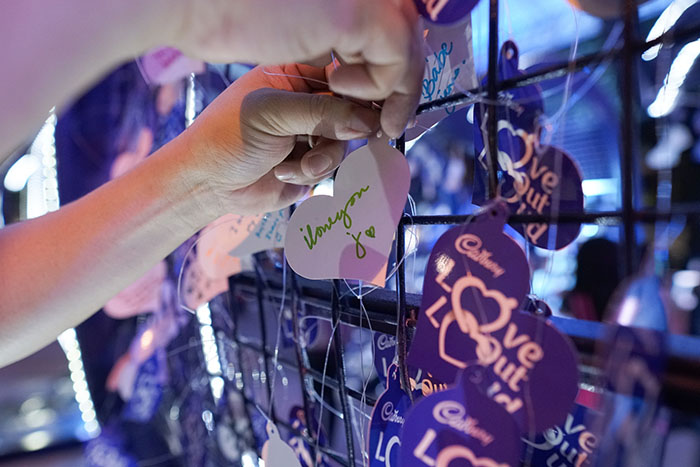 The long-held tradition of gifting chocolates during Valentine's Day has endured through the years. But for global snack company Mondelez Philippines, and its powerhouse chocolate brands Cadbury Dairy Milk and Toblerone, celebrating Valentine's went beyond the gift and the taste. The two brands owned Valentine's Day this year through imaginative and bold experiences for consumers.
"We take Valentine's Day very seriously, it is our chocolates' biggest day of the year!  Valentine's presents the opportunity not only to have more consumers taste our products but also to have more imaginative gifting options for family and friends through Toblerone. Cadbury Dairy Milk on the other hand will allow you to express your feelings in more creative and diverse channels through unique experiences. And what better way to own this romantic holiday than by celebrating with two campaigns for our two chocolate brands." says Arlene Amante, Mondelez Philippines Brand Manager for Chocolates.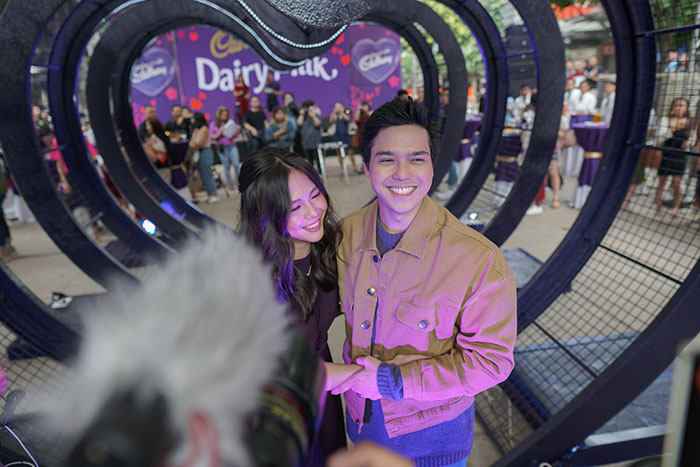 The two well-loved chocolates brands had unleashed several out-of-the-box campaigns for Valentine's Day. People are familiar with the delicious taste of Swiss-made chocolate Toblerone with its honey and nougat bite. But for this year, the gift of Toblerone offered much more than deliciousness – it came with the opportunity to imaginatively and thoughtfully show love.  From Toblerone came the engaging campaign to help consumers give creatively caring gifts: The Valentine's Blank Pack.
This has the iconic Toblerone pack on one side, amazing and one-of-a-kind illustrations from local artists on another, and a blank space on the third side which consumers can use to personalize their gifts. This was accompanied by many other Valentine experiences and opportunities including a mini art exhibit event which showcased the artwork and the artists behind the sleeve designs, mall booths and an online portal where consumers can be like Van Gogh and customized their packs as well as awe-inspiring billboards which also showcased the consumers' customized packs. Indeed, love and Toblerone was all around Valentine's Day.
Cadbury Dairy Milk also launched its biggest Valentine event in the Philippines to date. Featuring the brand's limited edition Valentine's Pack with the customizable heart tag, an exciting event held right on Valentine's Day became a must-go destination for the holiday.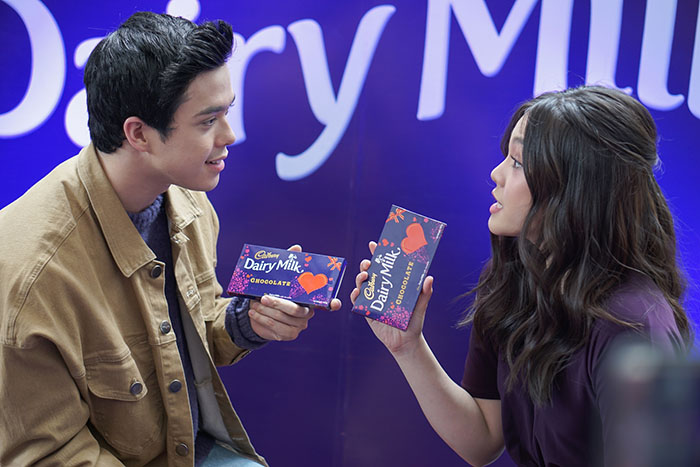 "We believe that one of the best schemes on how to express love is to show it in a big way," adds Amante. "Last Valentine's Day, we offered our smooth and chocolatey Cadbury Dairy Milk bars with the limited edition heart tag. But beyond the delicious chocolate, we offered an entire event where consumers can express their feelings in a bold way – the 'Say It with Cadbury Love out Loud' event!"
Held at the Bonifacio High Street in Taguig and participated in by hundreds of consumers, the Love out Loud event offered two eye-catching ways to express feelings. The first was through Cadbury Dairy Milk's very first Valentine installation – the "Love Arc." Rivalling Paris' Pont des Arts love locks bridge, the Cadbury Dairy Milk "Love Arc" was filled with hundreds of the brand's heart tags with special messages from the consumers themselves.
Still part of the Love out Loud event was the brand's first-ever interactive "Love Out Loud Wall." With the high-tech step of scanning the messages on the Cadbury Dairy Milk heart tag, the messages could then be projected and interacted with using the digital "Love Out Loud Wall."
"Valentine's Day may have been one day – but with Toblerone and Cadbury Dairy Milk's out-of-the-box experiences, consumers were able to become more imaginative and thoughtful in their gifts and expressed their love out loud!" says Amante.
#elnella
Hits: 87