Mom's cooking will always be the best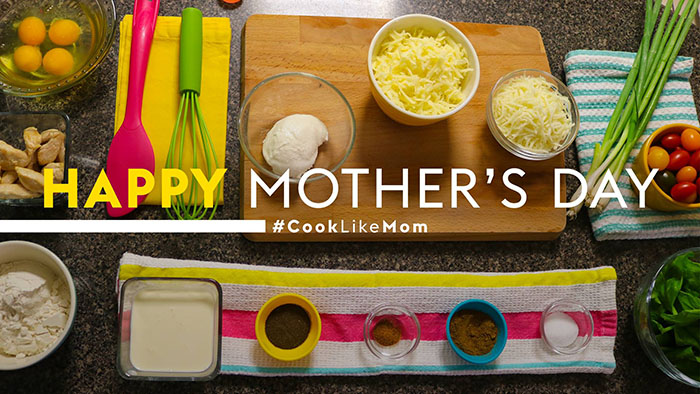 Motherhood is considered one of the noblest professions. Here in the Philippines, there is a popular belief that moms are the light of the home. They sacrifice their own comforts and sometimes their own dreams, giving their all so their own children can achieve their dreams. Each meal is prepared meticulously and with all their heart, nourishing not just their children's bodies but their souls as well.
This Mother's Day, while people all over the world take time out to honor their mothers, they may remember these same meals, whether from new or hand-me-down recipes. They may reminisce about their mother's love displayed concretely through her cooking, their favorite meals prepared every time they visit even as grown-ups. And for every mother, just being remembered and appreciated is a great reward already.
But for those who want to do more, there may be another way. Western Union, a company that moves money across 200+ countries and territories, as well as offline, knows something about its customers: moving money is a practical way to demonstrate their love from anywhere in the world. And food is actually a natural connecting point and one of the primary reasons why people send money.
On this special day, even if mothers don't even require or ask, love displayed through Western Union can make this celebration more special. Western Union, as a company with first-hand experience in connecting people, believes that mothers have always been at the core of making the world just a little more cared for and nourished. Just as their food has been prepared and served from generation to generation, they can be shown appreciation with a simple gift sent through Western Union. In countries like the Philippines where Mother's Day is celebrated, this is the perfect time.
Whether mom is in the province or based in another country, sending her a special gift is now just a few clicks away via WesternUnion.com, using the app or simply visit any of over 5,400 Western Union partner banks and agents in the Philippines. Mom can receive the money directly in her bank account or she can also pick it up at the nearest mall outlet.
The comfort that moms have given with the countless meals they have prepared over the years, among many other things they have done and continue to do, will never really be repaid. But with WesternUnion.com, mom can be loved and honored even across the miles.
Visit facebook.com/WesternUnion for recipes you can share to or prepare for and with mom.
Hits: 953