Staying At Crowne Plaza Manila Galleria in New Normal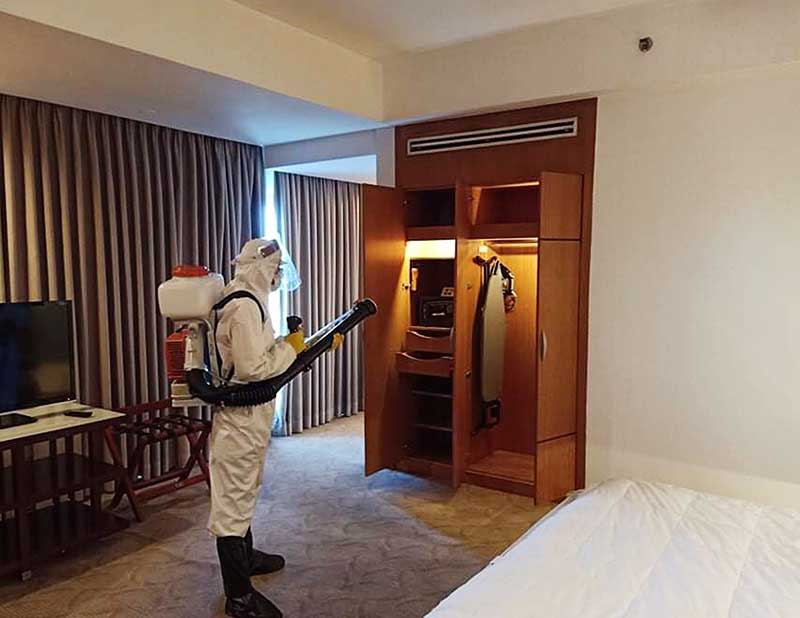 Embodying Intercontinental Hotels Group's (IHG) Clean Promise, Crowne Plaza Manila Galleria has taken several measures in enhancing its cleaning procedures keeping its guests' health and safety as a top priority.
The guidelines set by the Department of Trade and Industry (DTI) and Department of Tourism (DOT) are being followed and implemented within the hotel. All associates had undergone several trainings to be fully informed about COVID-19, social distancing, hygiene practices and use of Personal Protective Equipment (PPE). Before returning to work, they are also asked to visit the clinic for proper screening and accomplish a self-declaration health checklist. Wearing face masks are being observed while some use personal protective equipment.
Prior to arrival, guests are requested to accomplish a health declaration form and pre-settlement of payment for their stay are encouraged for seamless check-in. Upon entering, guests will undergo temperature screening and will be asked to pass through a sanitizing mat. A clear barrier has been installed at the reception to reduce physical contact and they can also be reached for queries and assistance through electronic communication during their stay. Likewise, high cleaning measures are being done in sanitation and disinfection of guestrooms, including beddings and linens. Reduced physical contact is strictly observed during laundry-pick-up.
All hotel entrances and other areas are placed with hand sanitizers. While, floor markers have been placed within the hotel including the lobby and elevators to enforce and guide guests to observe social distancing. A patrolling safety officer is present to ensure hygiene and safety standards including frequent cleaning and sanitizing of high touch areas and regular misting. Escalators have also been equipped with UV Handrail sanitizer.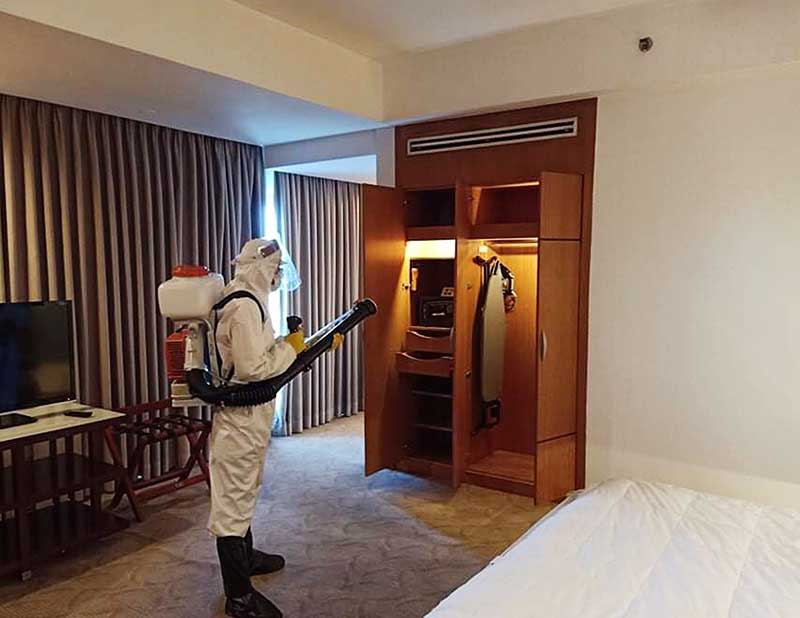 While the hotel's restaurants are unable to accommodate dining reservations, Comfort Food on The Go is being offered in the meantime. In relation to this, the culinary team follows strict food handling standards proven by its certification from the Department of Tourism (DOT) for take-out and delivery services. Some of the standards followed include proper washing of all ingredients, wearing of masks, mouth guards, gloves and caps, frequent hand washing every 30 minutes and regular cleaning of workstations every 20 minutes.
As of writing, Crowne Plaza Manila Galleria still continues to develop and enhance its safety and cleaning protocols to ensure highest cleaning standards. For inquiries, guests may call (02) 8633-7222 or email cpgm.reservations@ihg.com. Like them on Facebook: www.facebook.com/crowneplaza and follow them on Instagram: @crowneplazamanilagalleria