Experience Rarity with Yemen: Nespresso's First Exclusive Edition Coffee in the Philippines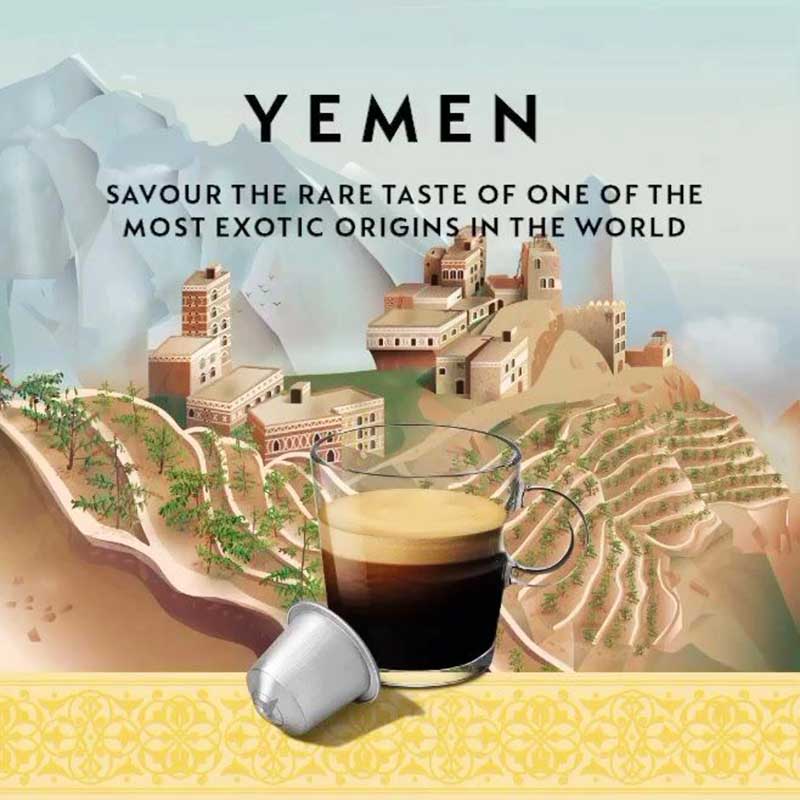 Nespresso's YEMEN is a rare and exclusive coffee with a desert-bred sweet fruitiness from wild floral notes that is unique to its origin. The country Yemen, which is arguably the most exotic of all coffee-growing regions, has a long tradition of cultivation that can be traced back to its roots as the world's first coffee exporting country. Even until today, local farmers cultivate and process coffee using an ancient and traditional dry method that imparts wild yet delicate floral notes to the cup. This unique taste stems from unique plant varieties that are only found in the high valleys of Yemen's Western mountain range; these are planted on hundred-year-old stone terraces that protect coffee trees from frequent climate change. Nespresso's YEMEN is the very first Exclusive Edition Coffee offered in the Philippine market. Available in limited quantities, true coffee lovers can finally enjoy a rare blend of 100% pure Yemeni coffee that is as exotic as the environment in which it grows.
Indulge in a cup of YEMEN coffee and discover its elegant balance of roastiness, sweetness, and wild floral notes, along with hints of rare fruity berries and distinct flavors of wine and chocolate. This Exclusive Edition is roasted to a medium-dark degree to develop roundness, body, and bitter notes while preserving the wild floral specificity for which Yemeni coffee is known.
For more information, visit www.nespresso.ph