When Life Gives You Lemons…
OREO Thins launches its newest flavor!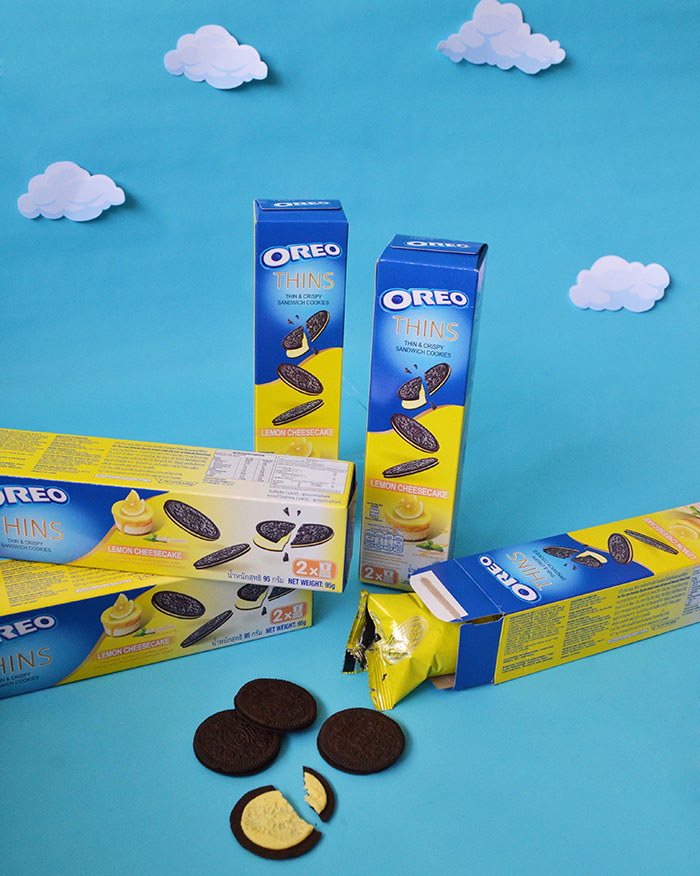 Now everyone's favorite light, crispy, delicious snack—Oreo Thins took the Philippines by storm in 2017, changing how everyone's childhood favorite OREO is enjoyed. Extra thin and made for easy snacking, the new OREO Thins are the made for the mature palates of individuals who grew up enjoying the classic sandwich cookie.
There are many ways to enjoy the new OREO Thins. Whether as a office desk snack, a Venti coffee buddy or the sweet treat that goes with proper high tea, the new OREO Thins first launched with the classic vanilla and tiramisu flavors. As these well-loved tastes proved to be a smash hit, this year the new OREO Thins launches its newest flavor in the Philippines: Lemon Cheesecake. Now, cheesecake is no longer just your favorite café pastry—with this new OREO Thins flavour, you can savor the exciting tug between tart and sweet, packed in an irresistible OREO Thins cookie. Trust us, you won't stop at just one.
What do you love most about the new OREO Thins? Is it its light, crunchy texture, its three lip-smacking flavors, or is it the perfect amount of OREO cream that satisfies you in every bite? Whatever it is, OREO Thins are bound to be a snack staple for those who can't get enough of OREOs, in any shape or size!
OREO Thins Lemon Cheesecake, Vanilla and Tiramisu are available in all stores nationwide at PHP 41.50 per box.
To know more, like OREO on Facebook (www.facebook.com/Oreo), and follow @OreoPH on Twitter and Instagram.