8 Things you need to know about 81 SeiHai Sushi Lounge
Japanese cuisine has long been welcomed in our dear country for decades. From hole in the walls in residential areas to gigantic restaurants in malls, the love for Japanese food is quite evident. But what will set one apart from the other?  81 SeiHai Sushi Lounge is unique in a lot of ways.  Here are 8 things:
Convenient location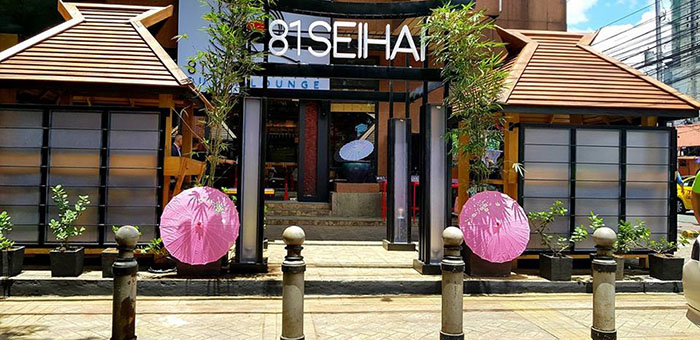 Nestled in between two TV network giants, 81 Seihai Sushi Lounge is a short walk from EDSA Timog, or even from the Scout Circle. What a blessing it for all the office workers and residents nearby. Parking isn't a problem too by the way, Valet is available.
Food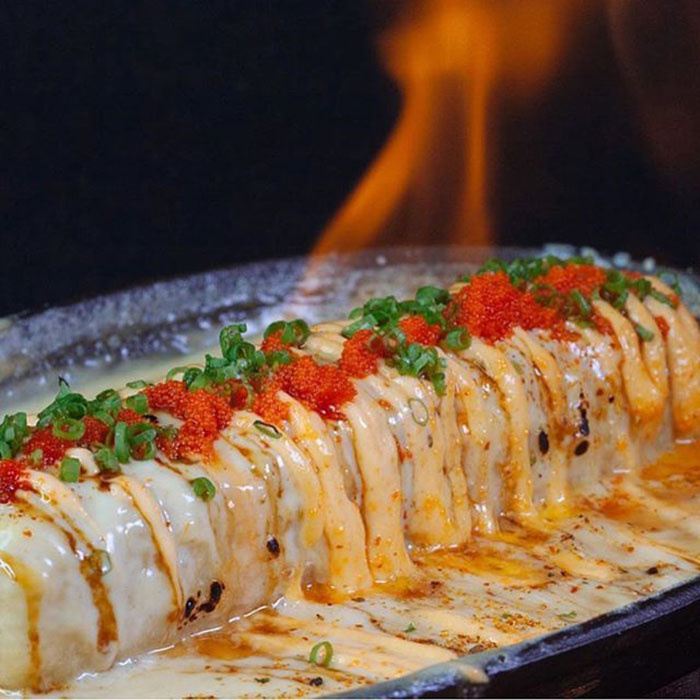 Of course. This goes without saying.  Cheese on your Maki? While it's flaming? Yup, only at 81 SeiHai. All those flavors in one bite is like New Year's Eve in your mouth.  Very filling too.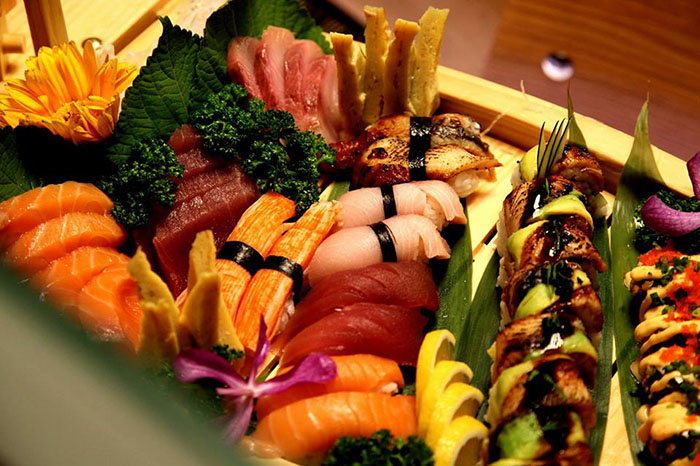 A sushi boat that is a feast that could feed up to 10 people is not only a delight to the taste buds, but also to your Instagram feed. It looks so handsome!  See for yourself.  Plus a ton of other dishes that can only be found in 81 SeiHai.
Drinks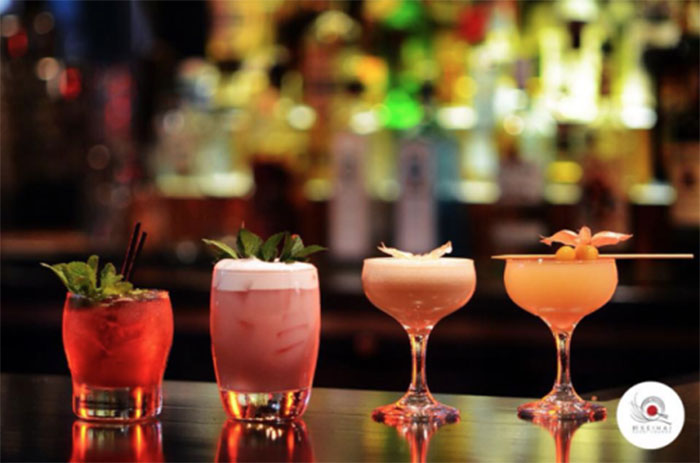 The cocktail bar will put any 5 star hotel to shame. It's like a trip to all these fine wine, scotch, beer, gin, saki, champaign producing countries when you come over.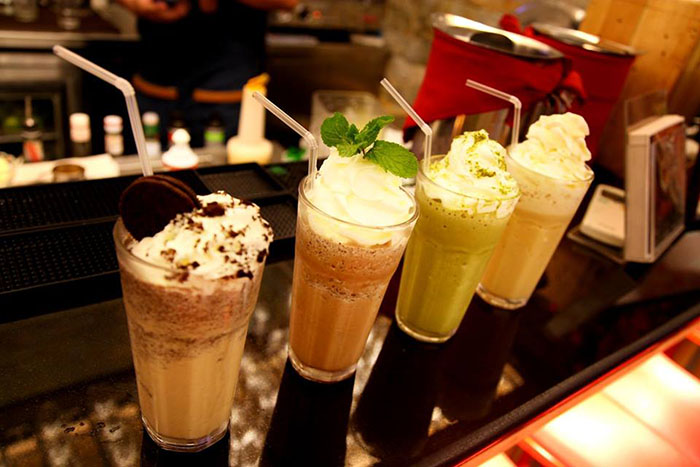 There are mocktails too for those who don't really "drink". Kids will enjoy the shakes and frappes unique to 81 SeiHai.
Resto Hours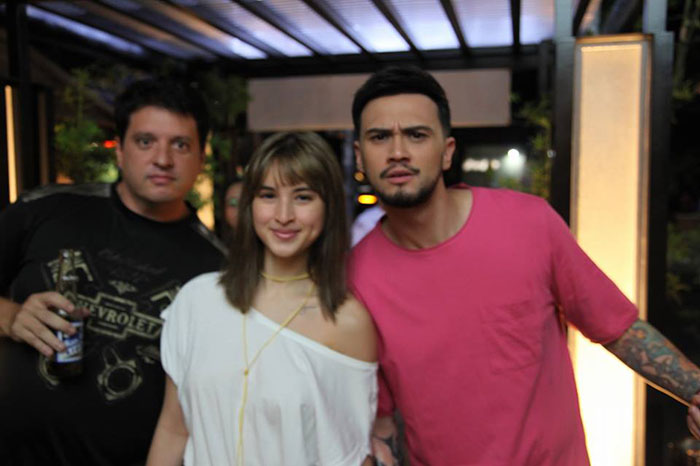 It's open daily from 11 am to…wait for it … 2 am! Need I say more?  Midnight cravings indulged. Hunger pangs no more. Plus, the late hours are when celebrities come over.
Music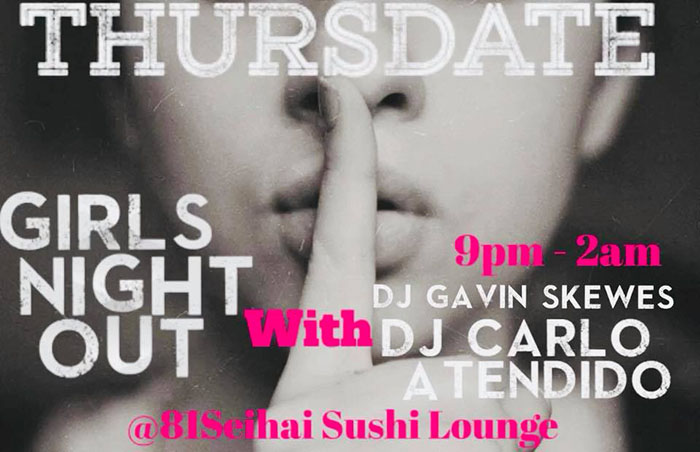 Fusion isn't just for sushi at 81 SeiHai. They have Jazz nights for heaven's sake.  Acoustic nights too.  DJs on weekends. So listen, be delighted and entertained as you dine and wine to your favorite tunes of different genres.
Ambience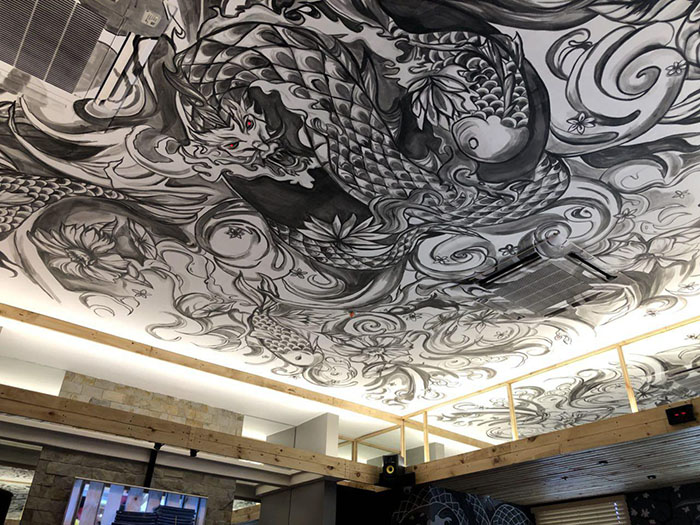 Just look at it. It's like a big art work.  A musieum in New York City.  Murals everywhere, including the ceiling.  Selfie worthy from every corner.  It's like a tattoo sleeve that's so cool, it would be a sin not to have a photo when you come.
Executive Chef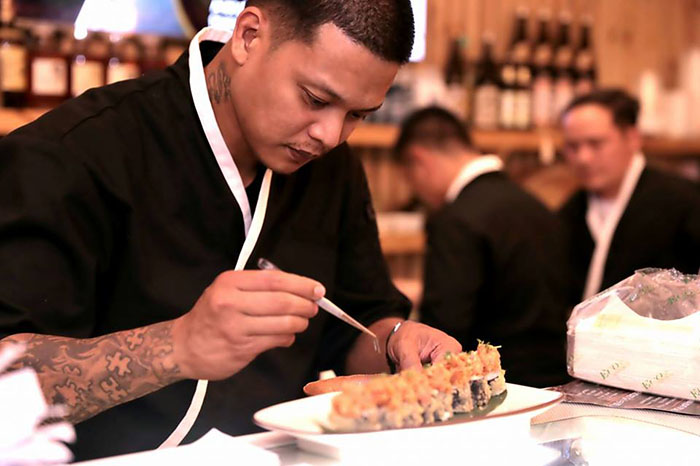 Chef Ronnie De Guzman, 81 SeiHai's executive chef, is a man of many achievements. Hailing from Georgia, USA, he has made his way to the culinary world of the Philippines to re-discover his Pinoy roots.
With his 12 years of experience in Japanese food preparation and services, you know that 81 SeiHai is in good hands. An expert in food handling and safety, plus his knowledge with fish, sea food, and entrees, there's no doubt that 81 SeiHai will possess a high standard of quality dishes and service to customers.
Passion for good business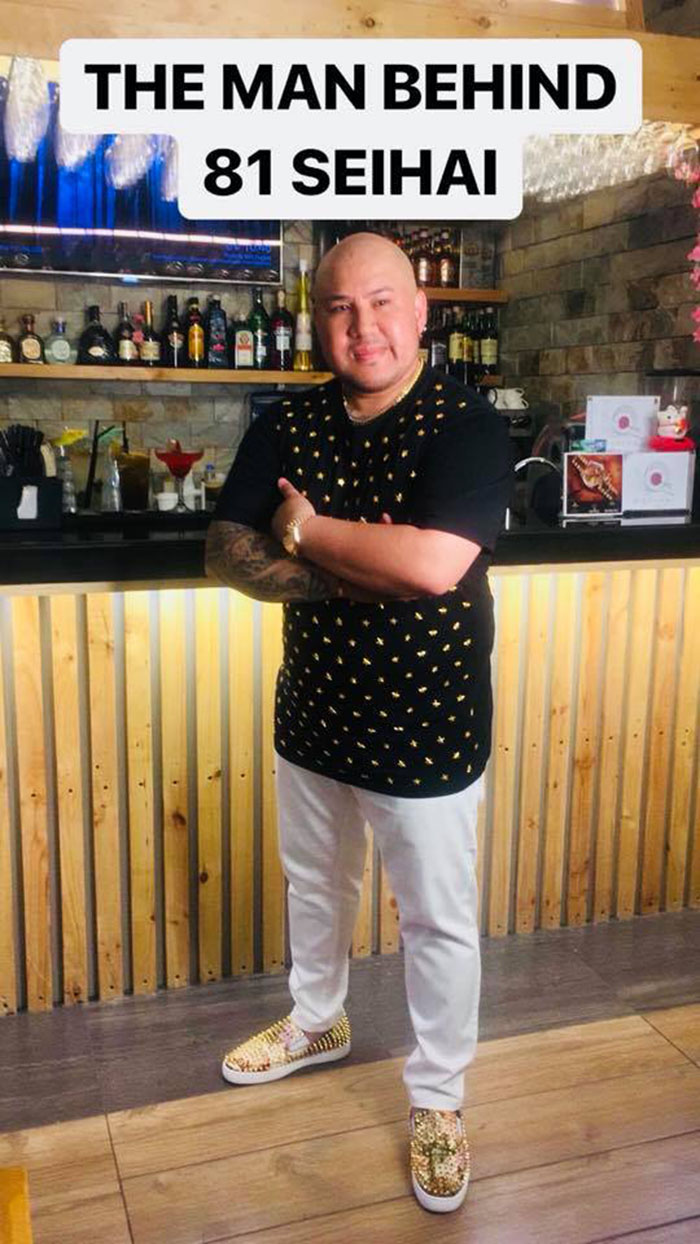 Owner Chris Cordero was born and raised in San Francisco USA. His love for food, fashion and music is pretty much evident in 81 Seihai.  Just last year, the stars aligned one day, when he met a Fusion Sushi Chef. This chance meeting lead Chris to hire this young, talented, Chef Ronnie DeGuzman, and as they say, the rest is history.
81 SEIHAI  (pronounced as SAY HI) Sushi Lounge is located at the G/F President Tower, 81 Timog Avenue, Quezon City.  For inquiries, please call (02) 355 0367 or 0915 513 7671.
Hits: 248