Finding success in the hospitality industry through ASHA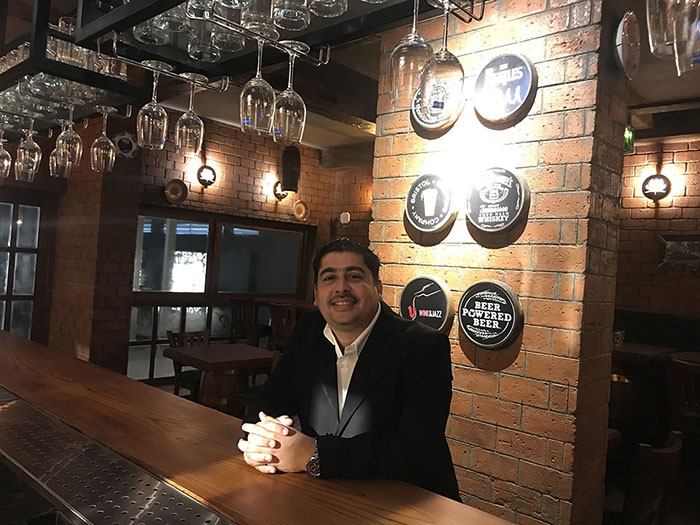 Studying abroad offers ambition-driven individuals the opportunity for both personal and professional career growth. With globalization changing many industries, it is vital for aspirants to gain the experience and edge through overseas academic learning.
For Indian national Sreeram Devarajan, coming to the Philippines for advanced study is one life-changing decision that brought him closer not only to his academic goals but also to rewarding career prospects. Investing on his future, Sreeram enrolled at the Asian School of Hospitality Arts (ASHA), where extensive learning and hands-on training readied him in his career in the hospitality industry.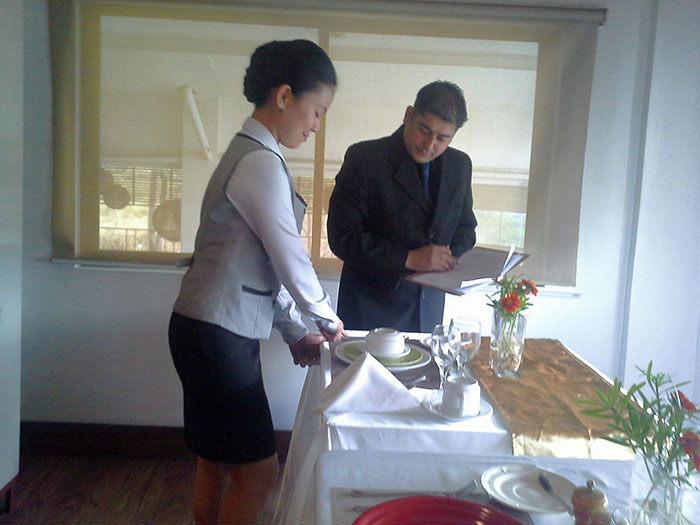 Broad learning perspectives
Hailing from a third-generation family of hoteliers and restaurateurs –- his late grandfather, T. N. Narayanan, owned the Kerala Bhavan and Madras Café since 1948 — Sreeram has the roots and makings of a professional cook. From his hometown in Kerala, India, the learner in Sreeram led him to Malaysia where he started as a culinary student at KDU University Malaysia and later as a sous chef and banquet chef at the Holiday Villa Hotel & Suites in Subang, Malaysia.
But the awarded young chef — he was a gold and bronze medalist at the India Premier Culinary Unilever Challenge 2008 and bronze medalist (2nd Best Asian Chef) in Culinare FHM 2005, Malaysia -– was far from resting on his laurels. He explored the world for higher study and work opportunities.
From Malaysia, Sreeram went to Vietnam as well as in Mauritius where he earned a Higher Diploma in International Hotel Management at HTTC. He also graduated with a Bachelor's Degree in International Hotel and Tourism Management from IMI Switzerland.
"It was during those travels that I saw the expanding progress of the hotel and tourism industries. I also understood that to set yourself apart from others and to be well-positioned in management-related careers, I need to add an international dimension to my specialization," he recalled.
By the time he went back to Malaysia, Sreeram was determined to level up his professional qualifications. From being an accomplished chef, he decided to specialize in a new field of study — in F&B Operations Management.
"As I was doing online research for a reputable hospitality school within Asia, I chanced upon ASHA and was attracted by the various degree and certification programs offered," he said.
Even from the start, Sreeram already experienced the hassle-free access to ASHA's education. "One of the great things about ASHA is communication. After I sent my application, Dean Angie Blanco of ASHA was supportive and helped me with all the paper works," he added.
Sreeram never felt being a stranger in the Philippines. This country is where his love for the hospitality and F&B industry kept on burning. "When I came here, I instantly knew that this is the right country for me because everywhere I go, there is food. Even on the streets, I see people eating. There are also a lot of tourists. The opportunity to learn more about hospitality and food is right here, because the demand for food is high," he expressed.
Sreeram graduated in ASHA in 2011. Because of his experiences in ASHA and his passion in the field, he successfully mastered the key skills of Hospitality Management in the F&B industry. ASHA's education made him ready to become an F&B Business Consultant, a Restaurant Manager, Sales and Banquet Management, an Asian Food Consultant, among others.
Sreeram is currently in the Philippines to work as an Indian Cuisine and Business Management consultant.  "There are a lot of hospitality schools in the Philippines but I think ASHA has the unique advantage compared to other schools. They offered practical training that are very useful in this industry," said Sreeram.
According to ASHA Dean Angie Blanco, it is more important now than ever for students and even established professionals to gain global competency skills so that they can succeed in the global marketplace.
"Sreeram is our first foreign national graduate, and we are proud to see how he has made tremendous strides in his hospitality career. ASHA commits itself in leading the way in making the Philippines known for world-class hospitality arts education. With a vision of excellence, values, and passion, ASHA ensures that international students like Sreeram are taught the vital strategies and tools required for thriving careers in the industry," she concluded.
ASHA's graduates has a 95% employment rate because of its wide network in the hospitality industry such as partnerships with hotels, restaurants, theme parks, convention centers and cruise ships. Internships are also available in the US for graduate students to expand further their work experience.
ASHA schools are located in Antipolo City, Kamias (QC) and Valenzuela. For more information, call 907-8642/ 0927-8151673, visit www.asha.edu.ph or email: angelina.blanco@asha.edu.ph.
Hits: 85