Gift-giving with a heart: EVER Malls shares tidings of joy, blessings with 'Give Love this Christmas'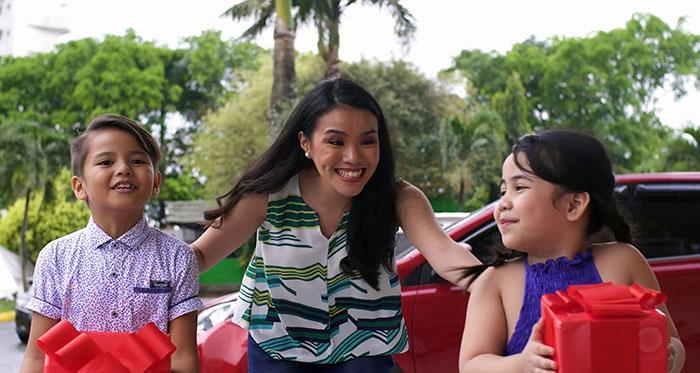 It's that most wonderful time of the year once more! With the exciting holiday occasion fast approaching, EVER Malls  invites  shoppers and revelers alike to celebrate the Season  of Giving the meaningful way: by spreading cheers, good tidings, and surprises for all with its "Give Love this Christmas" campaign.
Paying it forward
EVER Malls' 2018 Christmas campaign highlights the timely need for kindness, generosity, and community spirit amid these challenging times.
"By joining our 'Give Love this Christmas' campaign, we help start a cycle that pays it forward, creating small deeds or acts of kindness that can bring smiles to beneficiaries under our chosen charitable organizations that need support," said Chie Arao-Santos, EVER Malls Corporate Marketing Manager.
And because the Christmas season is not without spreading joys and togetherness among those we cherish the most, EVER Malls goes the extra mile in treating its loyal customers.  Kicking off the long list of festivities was the grand launch of the "Give Love this Christmas" campaign along with the much-awaited Christmas Tree Lighting held last November 17 at EVER Commonwealth.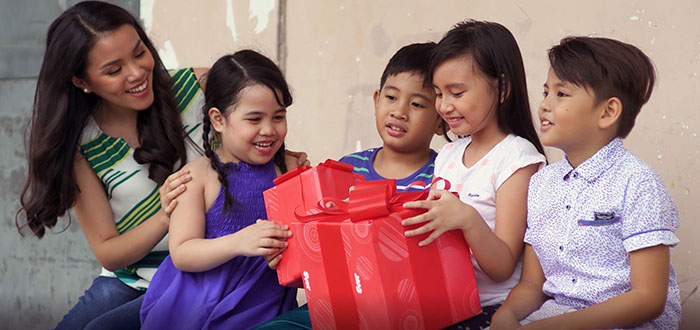 EVER Mall shoppers will have the opportunity to give back via the "Shop to Share Raffle Promo." Beginning November 17 until January 6, 2019, customers who meet a minimum single receipt purchase from stores inside EVER Mall will get a raffle coupon for a chance to win one of the many prizes at stake. The shopper can also choose from a list of beneficiary organization/community printed in the coupon who he/she wanted to help this holiday season.
The grand raffle winner will receive P100,000 worth of prizes (Php50,000 gift certificates and Php50,000 worth of home appliances), while nine major prize winners will take home 43" Smart TV, refrigerator and washing machine. There will be 15 minor prize winners who will be awarded P5,000 worth of groceries, P5,000 worth of EVER gift certificates and mobile phones.
The total of 25 winners will have a chance to bring home these amazing prizes plus the opportunity to share blessings to any of the three charities: Go Tong Foundation, Asilo de San Vicente de Paul and Hospicio de San Jose.
The grand raffle draw will be held at EVER Commonwealth on January 9, 2019. As additional treat, EVER Malls will be giving away special gift baskets to lucky online winners. To join, simpy like and follow EVER Malls' Facebook page (EVER-Gotesco Malls-Official).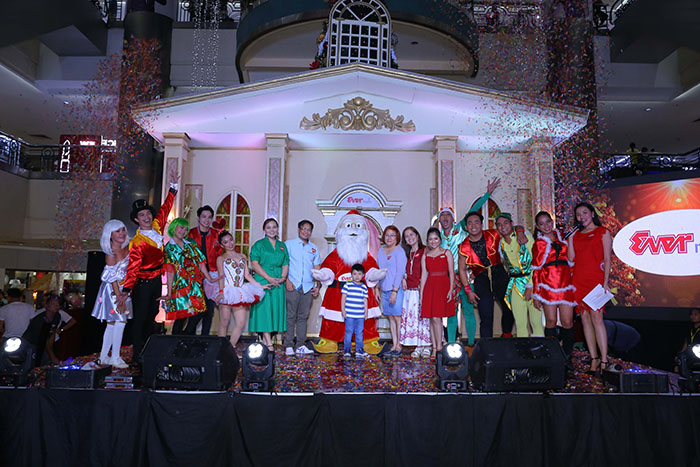 Mall goers are also invited to take part in EVER Commonwealth's Yuletide attractions like colorful parades, feasts, live music, and other fun spectacles on the following dates: INSTA-BIDA Shopper, EVER Department Store's 46th Anniversary: The Great Holiday Shopping Spree play-to-win game show for all lucky shoppers (December 1); Christmas Party with a Star! Meet and greet party with celebrity guest Jolina Magdangal-Escueta (December 2); Gift-Giving Shopping Week with special promo products offered under P300! (December 3-8); Christmas Hymns featuring Banda Malabon playing beautiful carols (December 8 and 22); Christmas Parade of Joy featuring cute mascots (December 9); Meet and greet with Santa Claus (December 15 and 23); Star Serenade Presents: Matteo Guidicelli (December 16); and Holiday Goodies: A Food Bazaar featuring well-loved holiday cakes, pastries, and other gift-giving treats by #WeekendGourmetProject (December 17 to January 4).
Get into the Yuletide spirit and feel the love this Christmas Season by visiting EVER Commonwealth. For more details and updates, like and visit EVER Malls' FB page (EVER-Gotesco Malls-Official).
Hits: 18