Taza Fresh Table New Seasonal Menu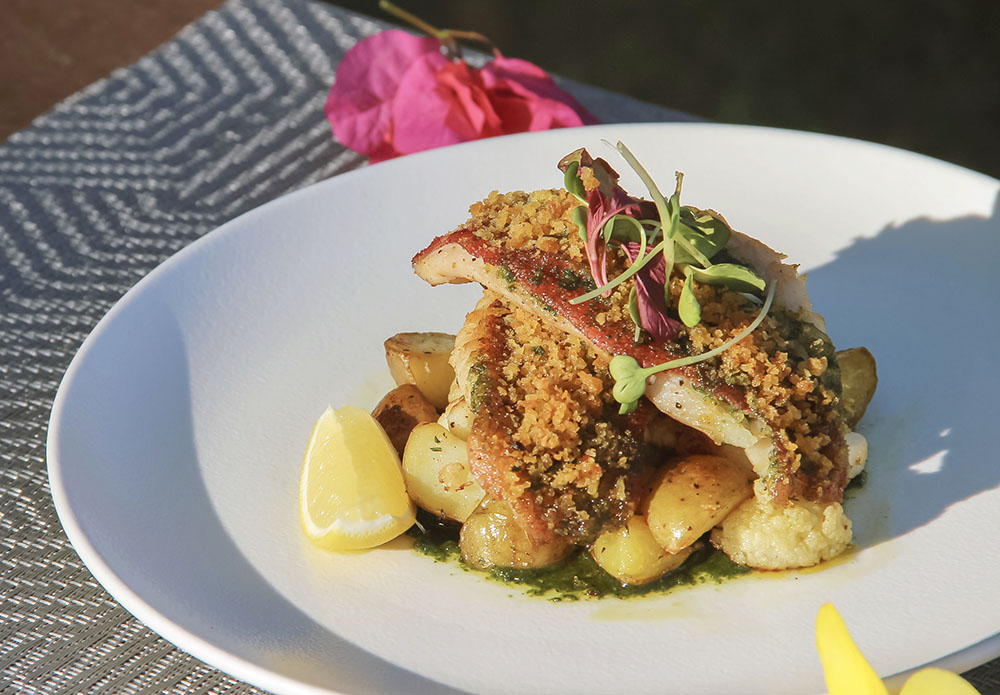 Taal Vista Hotel's specialty restaurant Taza Fresh Table recently launched its newest seasonal menu featuring culinary masterpieces delicately crafted by Taal Vista Hotel's Executive Chef Jayme Natividad. Awarded as one of the food destinations included in the prestigious Best Restaurant Guide for five straight years by Philippine Tatler, Taza Fresh Table stays true to its origin of using the freshest and finest local produce as ingredients for its seasonal gustatory delights. Available for a limited time only, the menu include offerings such as Grilled Sweet Corn and Leeks Soup, made from local sweetcorn, leeks, asparagus and pepper relish, priced at only PhP 200; Beet and Citrus Salad with roasted red beets, Davao pomelo, baby arugula and Dalandan vinaigrette for only PhP 360 only; Smoked Fish Tagliatelle Pasta, made with home-smoked Mackerel, cherry tomatoes, basil, aged ricotta and Tagliatelle pasta, priced at PhP 450 only; Baked Palawan Lapu-Lapu fillet with herbed bread crumbs, cauliflower, potatoes and basil pesto, priced at PhP 650 only; Grilled Pangasinan Prawns with couscous, roasted vegetables and caper Tatziki for only PhP 840; and Sekaya Earle Grey Mango Semifredo for dessert, priced at only PhP 200.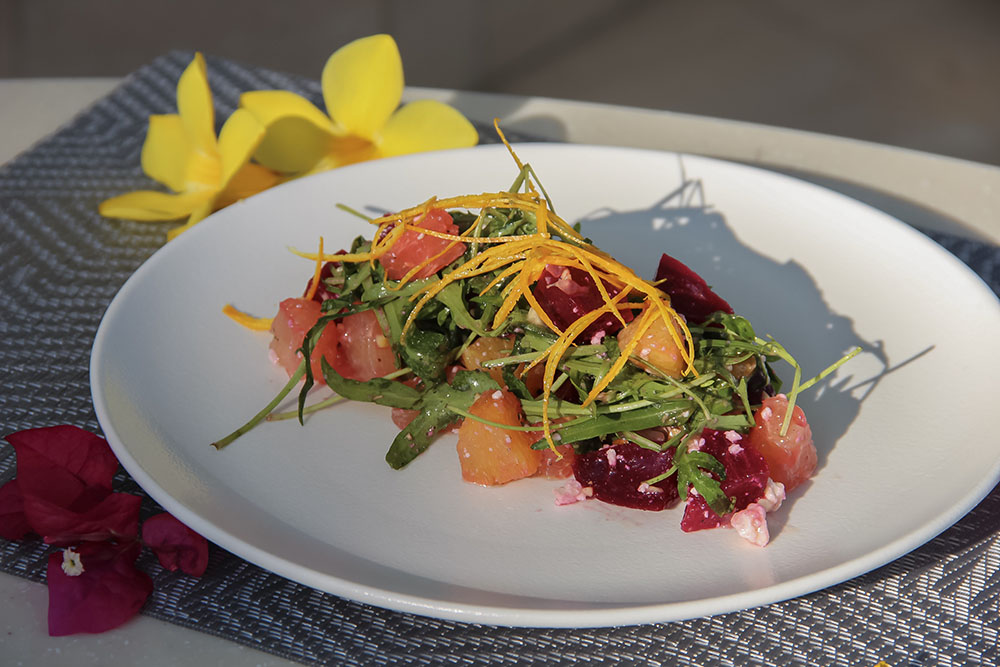 Promoting sustainable dining, focusing on serving the freshest and finest local produce, the Taza Fresh Table's new seasonal menu features in-season ingredients such as corn -rich in fiber, vitamins and minerals, a good source of antioxidant carotenoids, such as lutein and Zeaxanthin; Beetroot – loaded with vitamins and minerals high in health-promoting compounds like antioxidants, carotenoids and nitrates; Lapu-Lapu fish – sourced from the pristine waters of Palawan, rich in protein, omega-3 fatty acid, vitamins D and B2 (riboflavin), calcium and phosphorus, minerals like iron, zinc, iodine, magnesium, and potassium; and Prawns, good source of selenium-one of the most effective antioxidants with high levels of zinc that boosts immune system.
Taza Fresh Table is located inside Taal Vista Hotel along Kilometer 60, Aguinaldo Highway, Tagaytay City 4120 Philippines. The historical Taal Vista Hotel is Tagaytay City's first and only deluxe hotel famous for its refreshing gardens and spacious viewing deck overlooking the awe-inspiring Taal Volcano. For inquiries and reservations, please call +63 (2) 917 8225, +63 (46) 413 1000, +63 (917) 8091254 or email foodandbeverage@taalvistahotel.com.
Hits: 145