Wok2Go Opens Double Dragon Plaza Branch with an Expanded Menu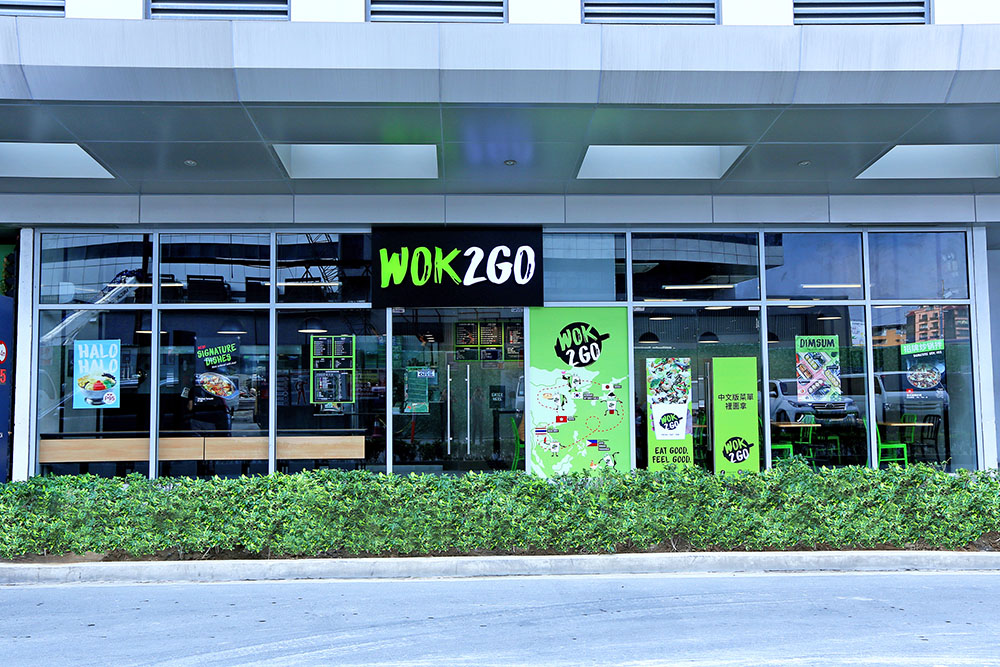 Fresh, fun, fast – that is the promise of Wok2Go. "We guarantee fresh ingredients. Every wok mix comes with vegetables. And because the wok mixes are cooked in a wok, over high flame, we cook fast. The faster you cook, the less nutrients you kill in the food. We serve your food fast, the wait after you've given your order and you've paid can be as short as 2 minutes and 44 seconds. We make it fun by letting you customize your meal," elaborates Kim Garcia who established the business in 2017 with co-founder Angie Mead King.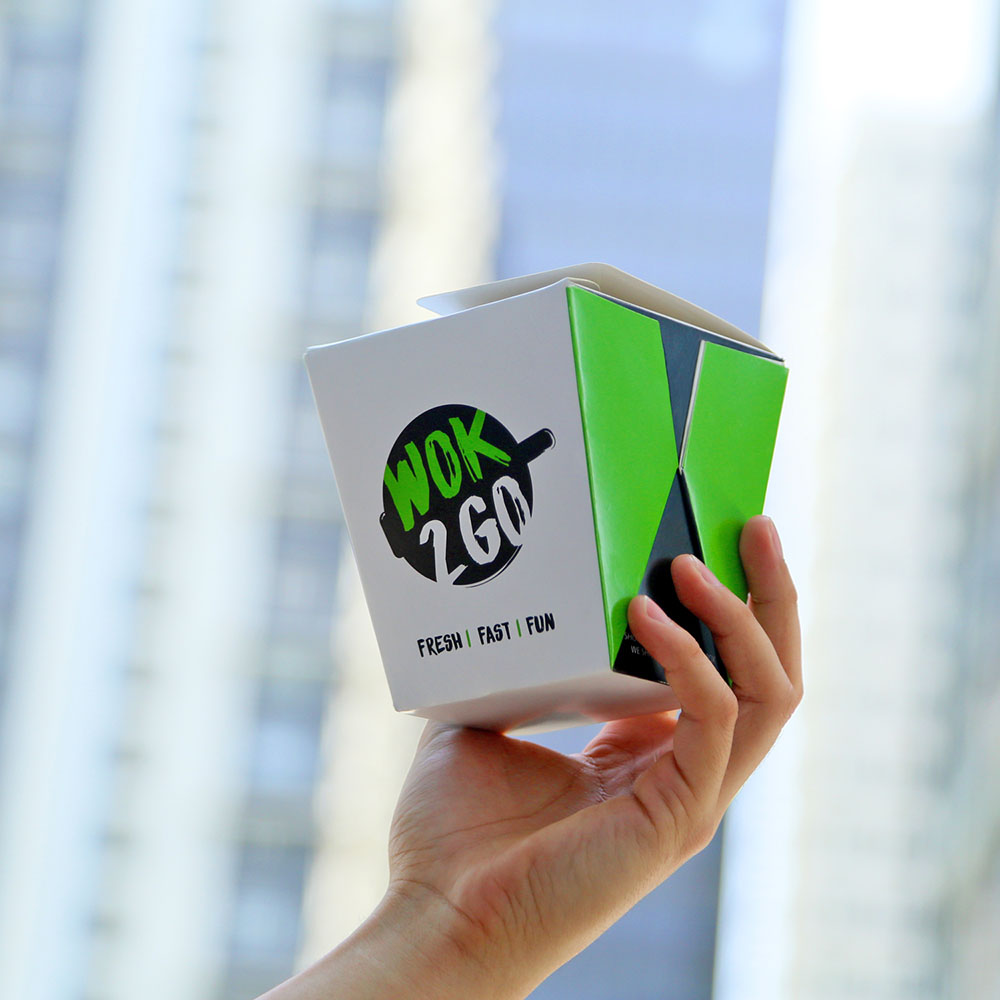 Creating your own wok mix involves four steps. "First, you choose what size of wok you want, small (280 grams) or large (430 grams). Next, you tell us what sauce you want. It is best to choose the sauce before trying to figure out the rest because you have to be able to imagine the taste first. There are eight options: Sinigang, Binagoongan, Adobo, Gochujang, Soy Honey Garlic, Teriyaki, Pepper, and Green Curry. The best-sellers are Teriyaki, Soy Honey Garlic, and Pepper. Step 3 is choosing the base, whether it's white rice, red rice, rice noodles, or mixed vegetables. Every base includes bean sprouts, carrots, onions, cabbage, and snow cabbage. Lastly, you decide on your add-ons. We have a long list, among them chicken, beef, pork, tuna, fried tofu, sesame seeds, egg, kimchi and more," explains Kim.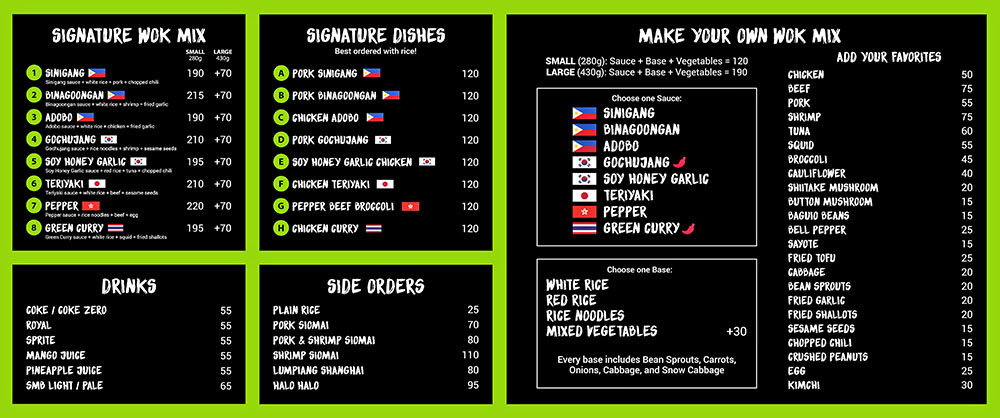 You can eat at Wok2Go every single day for a decade and probably still not get tired of the food because there are more than 3,000 possible combinations of ingredients. There's something for you to enjoy, whatever diet you're on – whether you're vegan, vegetarian, or on keto. First timers who can't decide on what to go for or are hesitant to concoct their own mix can opt for the owners' recommendations, the Signature Wok Mixes.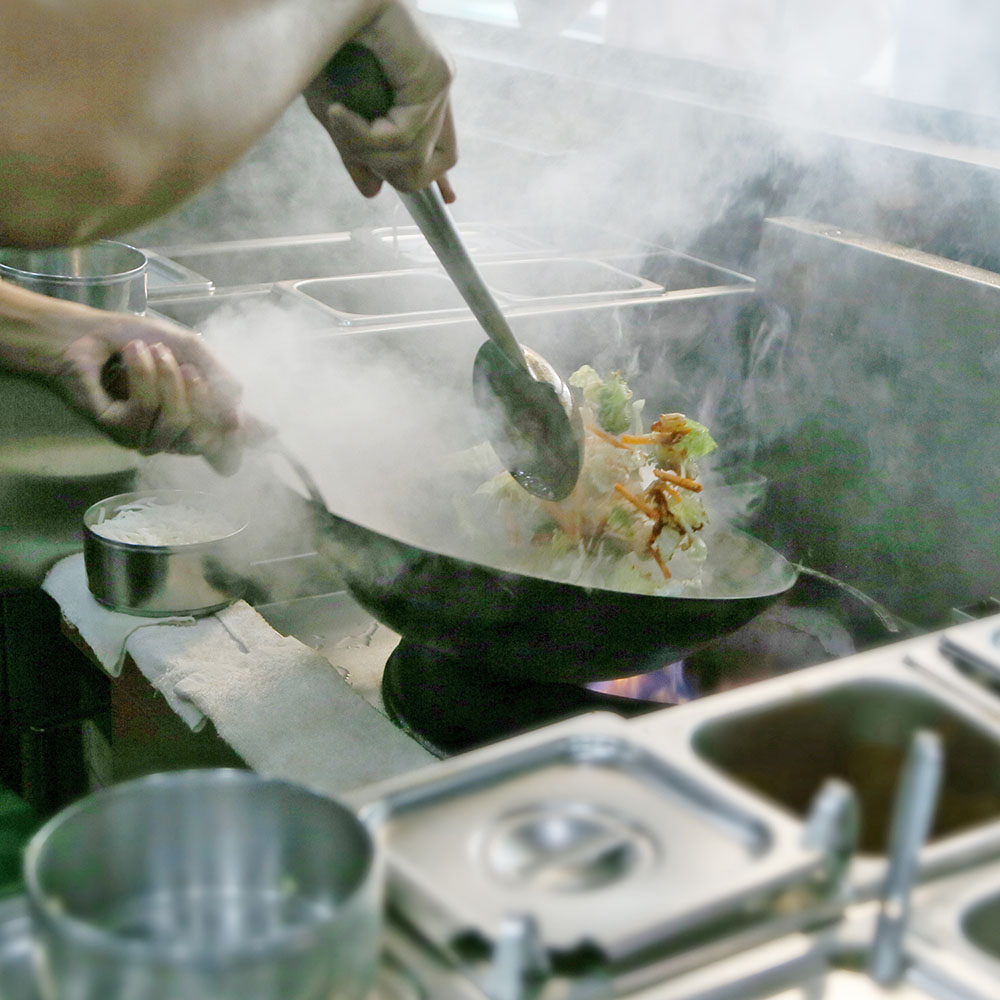 But there's more to Wok2Go than their wok mixes. They've recently expanded their menu with Signature Dishes. "These are our own version of familiar dishes using our signature sauces. Our Signature Dishes are Pork Sinigang, Pork Binagoongan, Chicken Adobo, Pork Gochujang, Soy Honey Garlic Chicken, Chicken Teriyaki, Pepper Beef Broccoli, and Chicken Curry," enumerates Kim. They've also just introduced dimsum side orders – Pork Siomai, Shrimp Siomai, and Lumpiang Shanghai. "Our wok mixes start at P120, the price can go up depending on the ingredients that you add. Now you can have a meal of siomai and rice for as low as P95," points out Kim.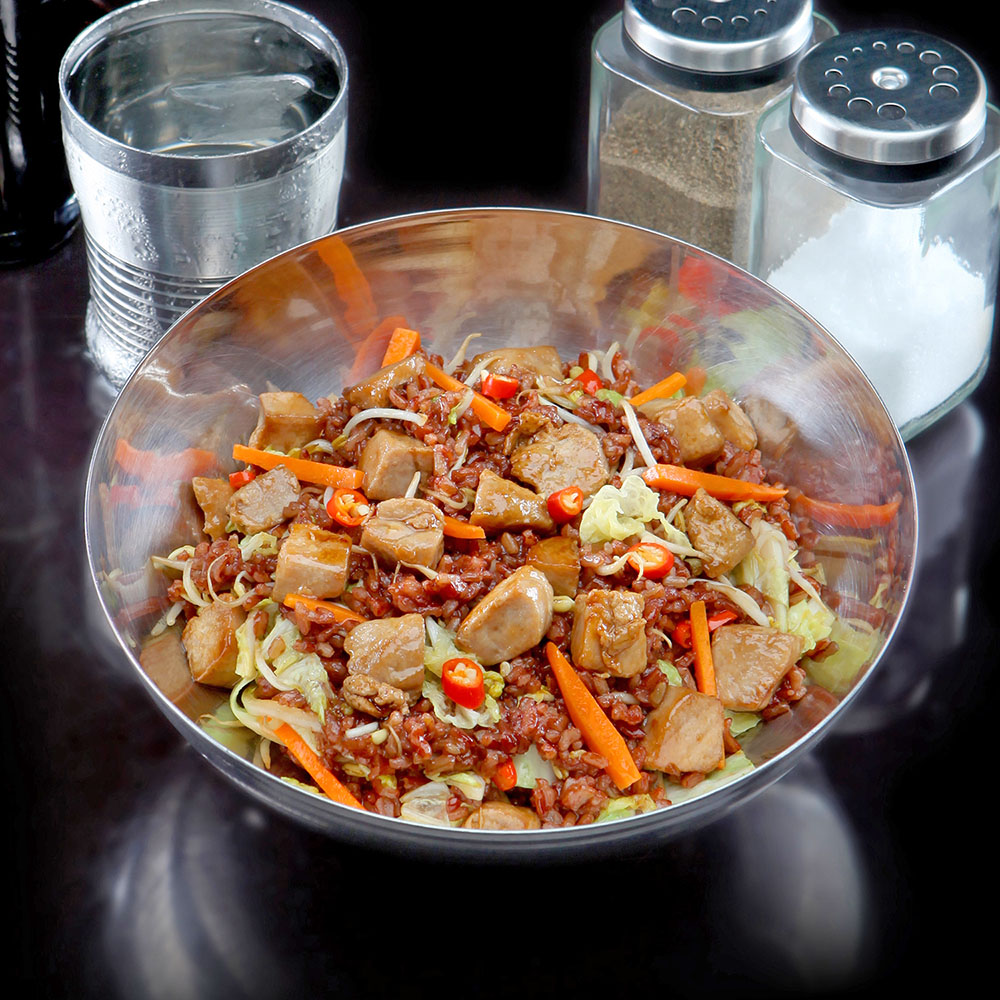 The wider menu was announced during the launch of Wok2Go's new branch at Double Dragon Plaza. The ambiance at the 50-seater restaurant is very casual. The interior's motif is a bit industrial, with unfinished concrete walls and white faux brick accent. Green and black metal chairs surround tables covered in wood laminate. The open kitchen provides an entertainment factor, customers are able to watch the cooks in action.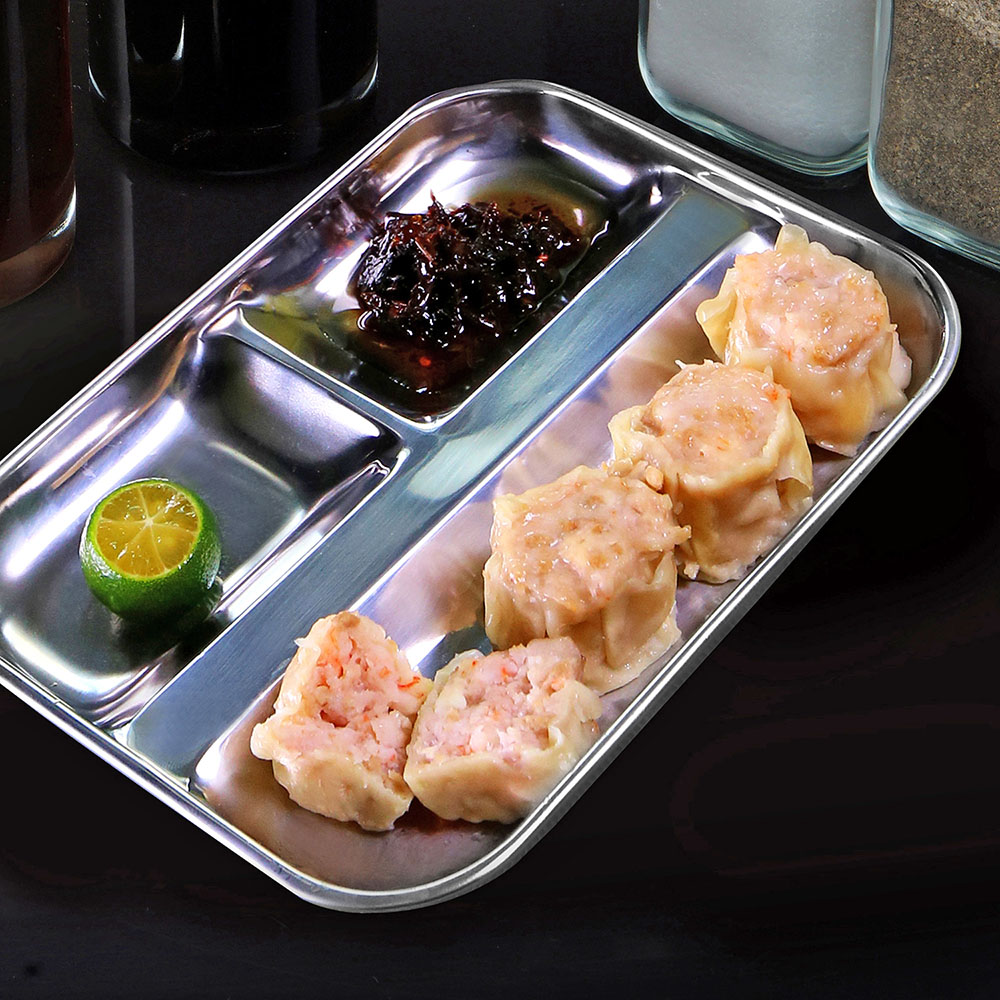 Regular customers who are familiar with Wok2Go's green initiatives show up at the restaurant with their water bottles in hand. "From the start, we tried to do away with plastic. We're conscious about these things. We don't sell drinks in plastic bottles, not even mineral water," says Kim. All their utensils are made of bamboo and their take-out materials are all paper.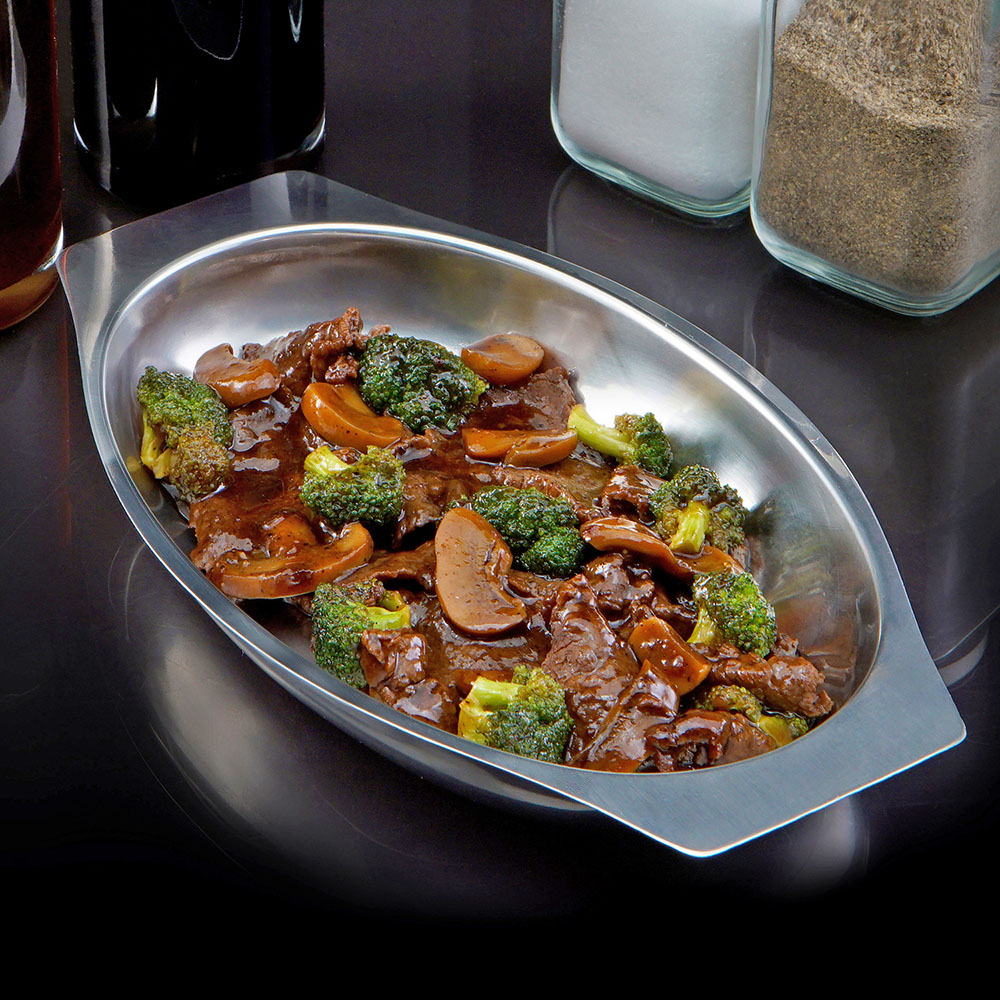 As part of its corporate social responsibility efforts, Wok2Go has committed to donate P10 to two institutions, this started in June 2018 and is set to go on as long as Wok2Go operates. The fund is shared by the Philippine School for the Deaf and the Philippine National School for the Blind. "That's been our biggest source of satisfaction, the smile we put on their faces when we deliver their checks. Through our donations, we were able to help rehabilitate classrooms and send some kids to a braille reading contest in Thailand and they brought home the top prize for three categories. When we hear news like that from them, we are reminded that what we are doing is worthwhile. It also pushes us to improve the business more because the more we improve the business, the more money we can give them," concludes Kim.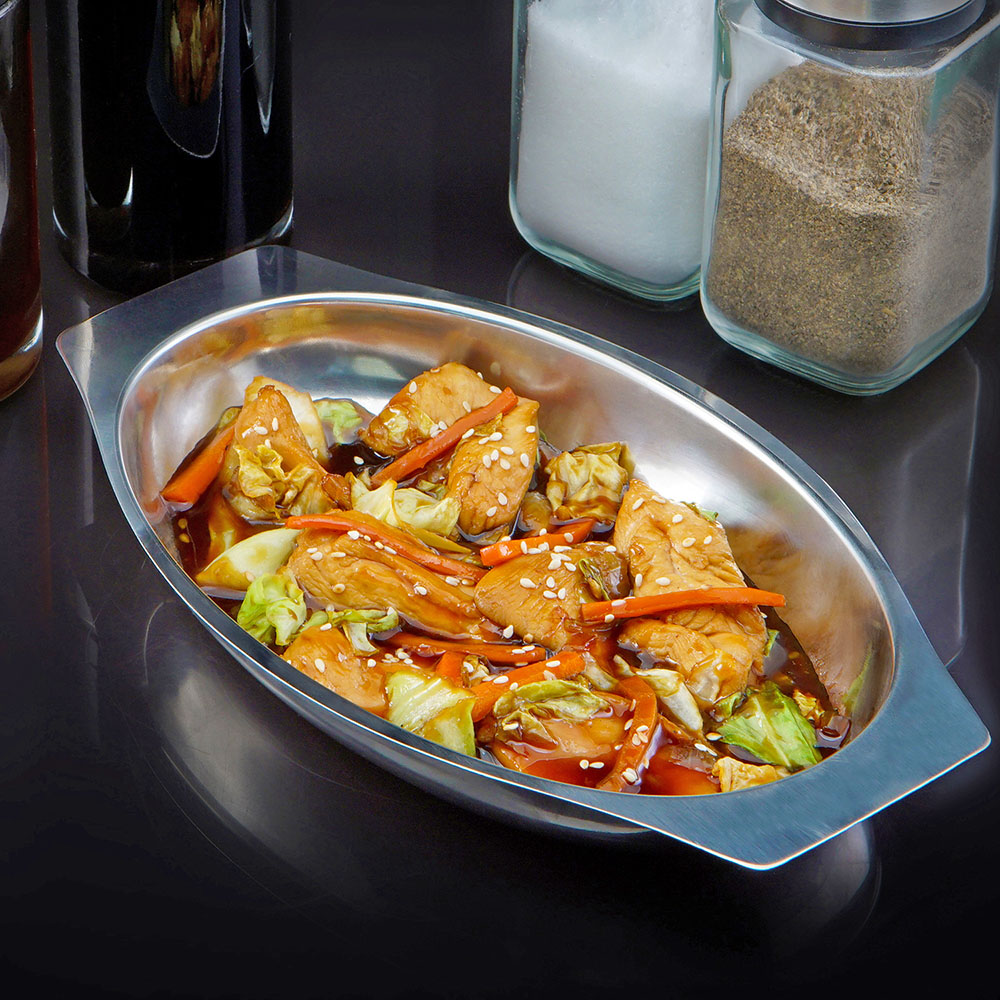 If you can't visit Wok2Go, in-house delivery service is available within a radius of 10-kilometers. This can reach most parts of Manila, Makati, Pasig, up to Eastwood in Quezon City. You may use the Wok2Go App to process your order. You can download the app for free, it is available on the App Store and Google Play. Customers can also opt to order through Wok2Go's delivery partners, GrabFood and FoodPanda.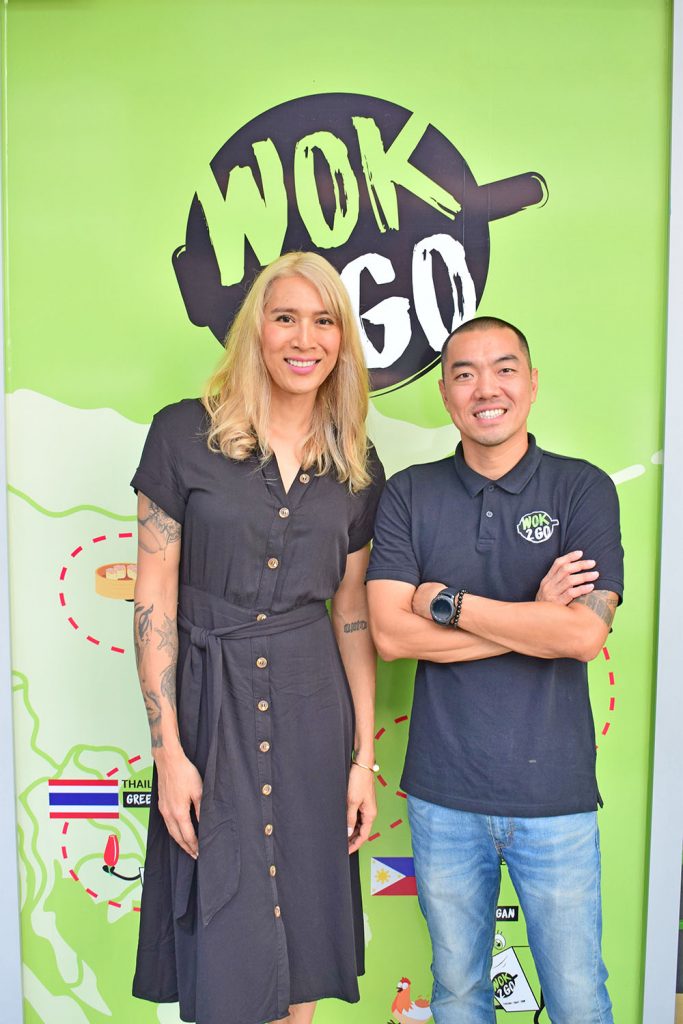 Wok2Go has branches at G/F Double Dragon Plaza, Macapagal corner Edsa, Pasay (0927-5200209) and at Uptown Mall, 4/F The Deck, Bonifacio Global City, Taguig (02-8696828/0977-1619811). For orders and inquiries, you may call the branch nearest you. For updates, follow @Wok2GoPH on Facebook and @wok2go_ph on Instagram.