Good Greens and Co. introduces farming to cities, grows vegetables year-round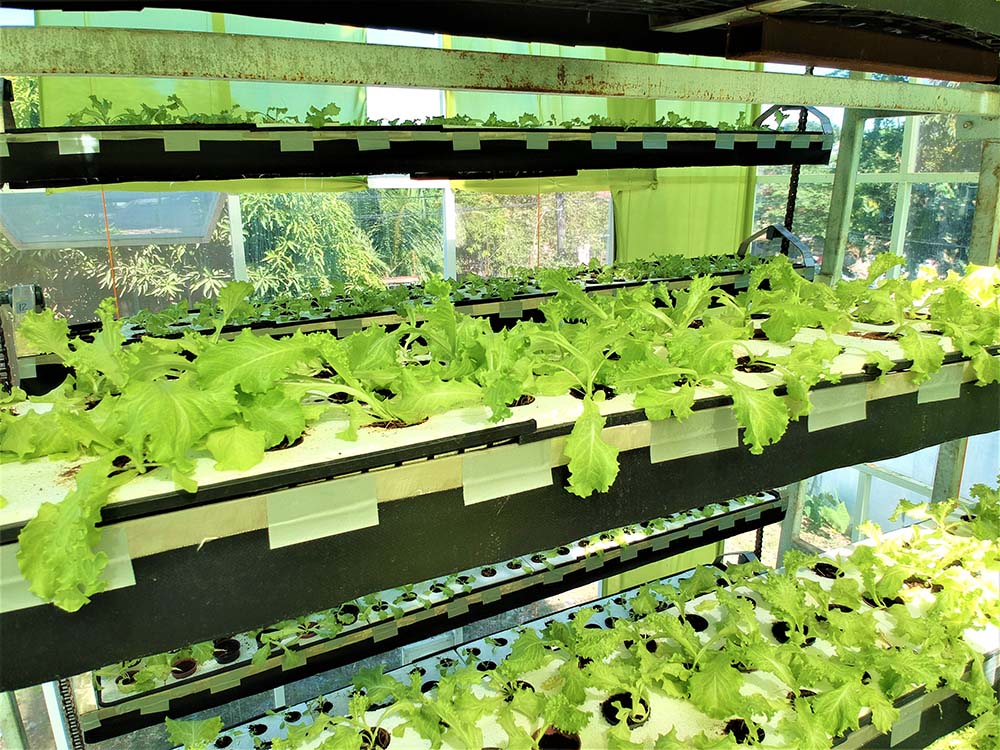 Filipino company Delgado Brothers (Delbros) Group, a pioneer in agriculture and logistics innovation, presents a new and secure way to farm fresh and quality vegetables in the city through its vertical farming solutions arm, Good Greens and Co.
"Vertical farming is an eco-friendly and sustainable way of growing food in cities, at the heart of your own community," said Erez Lugassi, Director of Research and Development of Good Greens and Co. "By mixing day-to-day technology with farming, we are able to provide high quality and affordable food to Filipino communities."
According to the latest Social Weather Station survey, an estimated 2.3 million families experienced involuntary hunger at least once in the past three months. The past year saw food price hikes, with an average food inflation rate pegged at 6.9 percent, more than double of 2017[1].
Basic food necessities make up for 60% of the household budget of low-income families. Additionally, the Philippines is plagued by a continuous water crisis in agriculture areas and major cities due to poor irrigation systems and a steady declining water supply[2].
Vertical farming addresses food insecurity without the added strain on water resources. As more people move to cities, residential housing and corporate offices take over urban spaces. To circumvent this, one approach is growing food within the confines of the city.
With a sleek greenhouse in San Fernando, Pampanga on the rise, Good Greens and Co. is looking forward to 24/7 farming in a controlled and stable environment.
The company has successfully cultivated neat, vertical rows of arugula, basil, pechay, butterhead and iceberg lettuce, chili, coriander, spinach, kale, and cabbage since its launch. To date, it has achieved seven successful cycles of produce.
With cutting-edge technology that only a few companies around the globe have achieved, Good Greens and Co.'s aeroponic farming, or the system of growing plants in an air or mist environment, helps in securing food on the table by allowing the cultivation of vegetables near the comfort of one's home. The soilless method allows plants to grow vertically instead of horizontally, occupying less space and using 90% less water while producing four times as many crops versus horizontal farming.
In fact, 100 square meters of Good Greens Co. yield is equivalent to an estimated five hectares of horizontal farming. Additionally, Good Greens Co. uses only naturally found materials or solutions for growing.
The company's farming method protects the crops in a self-sufficient structure which shields the produce from droughts and floods, effectively cutting down losses. Another risk-free advantage of vertical farming is its distinct framework in which diseased plants may be removed without disrupting or infecting other plants.
The company plans to open additional locations in Bacolod, Silay, Quezon City, Makati, Siargao, Davao, and Boracay early next year.
"With the country population hitting more than the 100th million mark[3], the demand for food has grown considerably in the past few years, much greater than what the farm-market route can supply," Jose Paolo Delgado, Managing Director of Delbros Group remarked. "Through Good Greens and Co., we look forward to providing a tangible solution over the growing concern of food scarcity in our country with our innovative agricultural technologies."

---
[1] Food Inflation, Job Misery, and Hunger Incidence in the Philippines: A Panel Data Analysis. Retrieved from: https://www.sws.org.ph/downloads/publications/Bagsit_Tabao_Mendoza_DMapa_FoodInflation_JobMisery_Hunger_SWSLecture_08March2019.pdf
[2] https://business.inquirer.net/267415/agri-crisis-looms-due-to-water-lack
[3] Philippine Statistics Authority. National Quickstat for 2019 – April 2019 (Phase 2). Retrieved from https://psa.gov.ph/statistics/quickstat/national-quickstat/all/