The Halls Are Decked With Festivities this Holiday Season at Luxent Hotel
Food, good times, and festive spirits are at the heart of Luxent Hotel this December. Every corner is filled with the revelry of Christmas with a bunch of irresistible offers – holiday vacation packages, food and drink feasts and more. Don't miss out on these special treats and celebrate the holidays with your loved ones and colleagues at Luxent Hotel.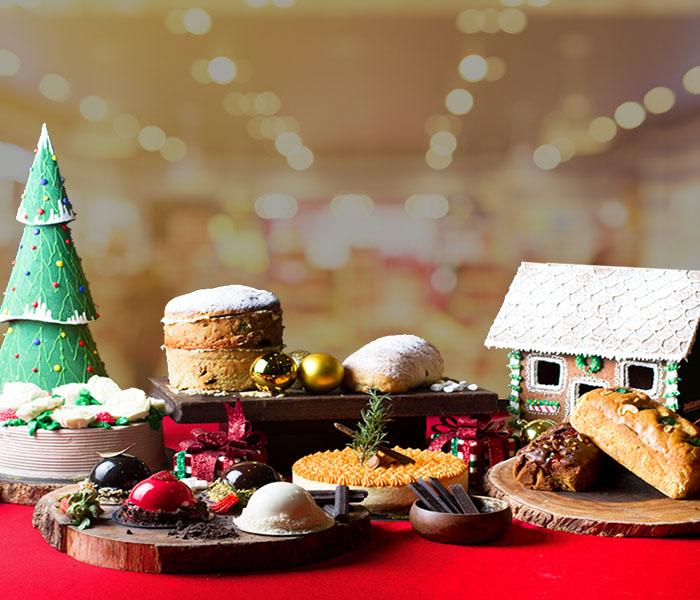 A grand time for delightful dining
The fun starts with the feasts, and Luxent Hotel is indulging its guests with a number of tasty treats this holiday season. Garden Café, hosts the grandest Special Holiday Buffet dinner in the metro with savory treats and the most sought-after Christmas favorites to light up the holiday evenings. The carving section will be graced with the choicest, specially-prepared pine ham, turkey, the Philippines' pride lechon, among others. This seasonal offer are served along with local beers and servings of fine house wine. The Special Holiday Buffet is available from December 21 to 31 from 6pm to 10pm, with dinner buffet extended until 12 midnight on the 24th and 31st.
Dining is an experience at Luxent Hotel, and sharing meals is one of the most fantastic events for friends and colleagues this season. Of course, big families can indulge too! The Holiday Bundles offer is the perfect choice of bundled meals for groups of up to four persons.
Christmas is also a time for lists, and Luxent Hotel leads in this regard with an abundance of Holiday Goodies at the Bread Indulgence Corner. Make a pick or choose to bring every item home from these distinct baked specials available only this season: Chocolate Truffles, Chocolate Hazelnut Entremet, Chocolate Pistachio Entremet, Christmas Wreath Cake, Panatone, Ginger Bread House, Fruitcakes and Norwegian Cardamon Christmas Bread,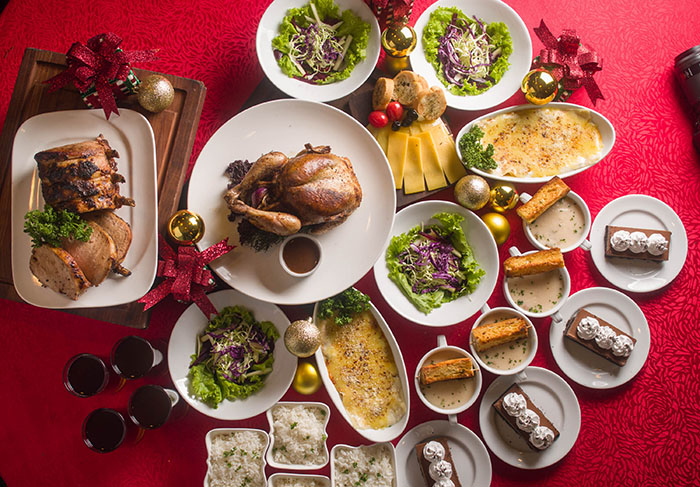 Celebrate with staycation room offers
There's always room for fun and great times together especially during Christmas season. Luxent Hotel is offering two room bundles for the latter half of the month: the Ho-Ho Holiday and Year-End room packages. The Ho-Ho Holiday is the best package for families aiming to spend Christmas in the most ho-ho-happy way from December 21 to 30. They get to have the greatest bonding time together in a 2-night stay in a Superior or Deluxe room and get to enjoy unlimited internet access and complimentary use of the pool and gym at the 6th floor. On top of that, guests have the pleasure of enjoying a buffet breakfast for two adults and two kids age 5 and below, as well as a one-time Christmas buffet dinner at the Garden Café, valid during the duration of their stay. As an additional indulgence, they can also avail of a 10% discount at the Lush Bar and Lounge, including the Holiday Meal bundle options.
Those who opt to wait for the merriment of the coming year ahead can avail of the Year End room package, which let them take gleeful rest and recreation on the 31st of December. They can choose to stay in either a Superior or Deluxe Room, and partake in a wondrous dining adventure of a buffet breakfast for two adults and two kids age five and below, as well as a buffet dinner for two for the duration of their stay. Of course, guests get to enjoy complimentary use of the pool and gym and unlimited internet access.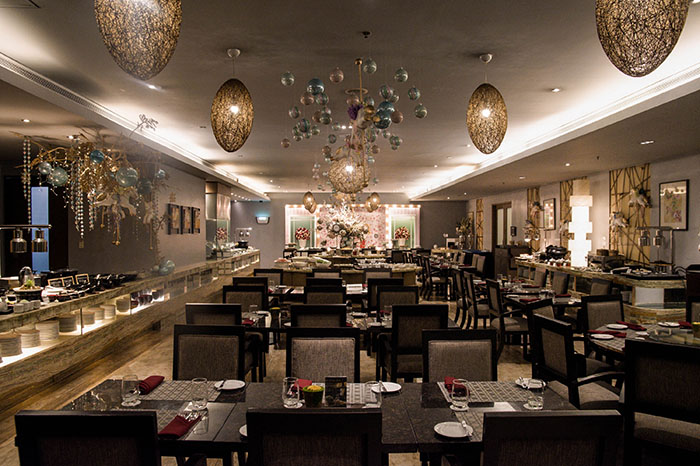 The merry-making goes on until the last hours of the year with annual Luxent Hotel Year-End Countdown, where all guests staying at the hotel can join on the eve of December 31 can join for free. Guests will be thrilled at their Countdown to 2019 party which will include an acoustic band performance, fun games and a film exhibition, along with raffle prizes to be given away. As a toast to the coming year Luxent Hotel will include a round of sparkling wine to welcome 2019 with love and laughs.
Holiday spirit truly more fun at Luxent Hotel. The Special Holiday Buffet can be availed for P2,000 per person, with a 30% off for advanced reservations made between December 1 to 15. For room offers, the Ho-Ho Holidays Room Package can be availed for P12,000 for the Deluxe Room and P12,500 for the Superior room, and on the other hand, the Year-End Room Package can be reserved for P7,700 for the Deluxe Room and P8,000 for the Superior Room.
For inquiries and reservations, call (02) 863-7777.
Hits: 61