ShopBack is the smarter way to shop for Christmas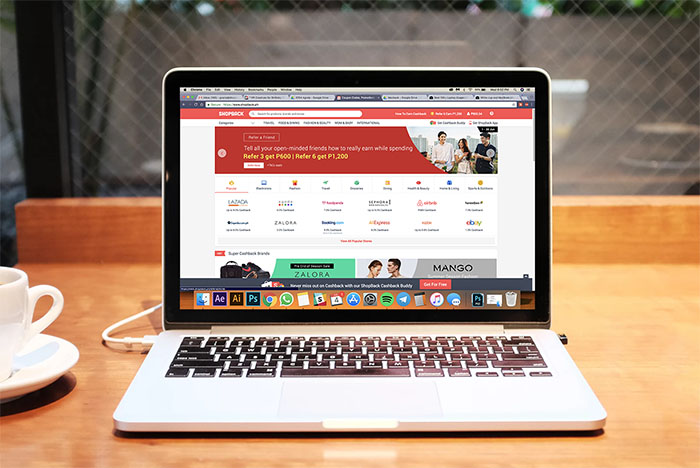 We all love to shop, but the Christmas rush can take the fun right out of it. After all, squeezing through a crowded mall for a pair of socks doesn't seem like the smartest way to do your gift shopping.

This is the time when online shopping really proves its worth: no lines, no crowds, and no closing hours. And that's not even the best part—thanks to cash back platforms like ShopBack, every gift you buy gets you a gift in return!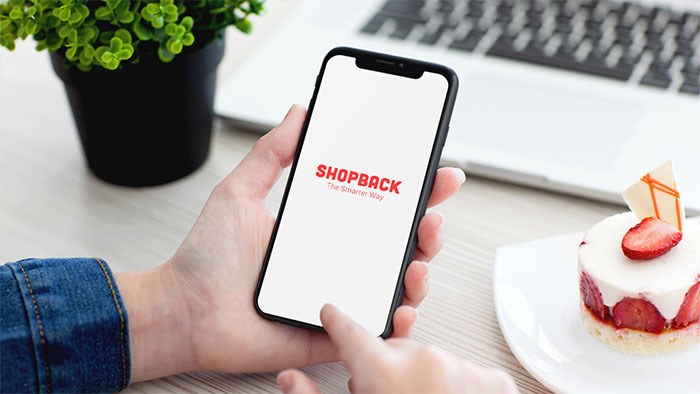 The smartest online shopping hack
Ever heard of cashback? That's when you earn back a portion of every peso you spend. It's a brilliant way to save on purchases, and is probably the best thing to ever happen to online shopping.

With ShopBack, you can earn as much as 25% cashback on every amount you spend.This is nothing like the "reward points" from conventional reward programs—you gain real cash, deposited straight to your bank account.

All you have to do is shop through the ShopBack platform. First, you must create an account via www.shopback.ph (you can also download the smartphone app or install the browser extension).
After you register, you can browse through ShopBack's partner stores. There are hundreds spread across all categories, including popular stores like Shopee, Zalora, Lazada, Booking.com, Foodpanda, Traveloka, Honestbee, and more.
Once you select a merchant, ShopBack will display details such as cash back rates, coupons, and all available promos for that particular merchant. Just click on "Shop Now" to be redirected to the merchant's website. Use that tab and shop as you usually would. It's that simple!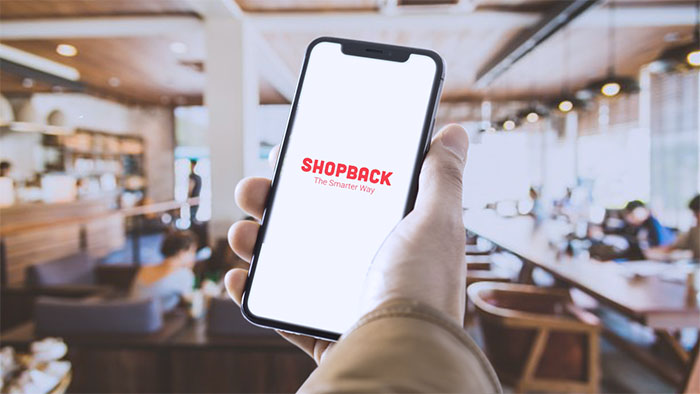 Get ready for the biggest year-end saleevents!
The most avid shoppers would do well to check for new deals that come in everyday. But for the biggest rewards, hold on a bit for the 12/12 Online Fever—the most exciting ShopBack sale, happening on December 12, 2018. 12/12 Online Fever is the grandest sale before Christmas, and definitely the most rewarding in the whole year. Also, be on the lookout for delightful last-minute holiday deals on ShopBack's Christmas-New Year sale event from December 17 to January 3. It's the smart way to get into the gift-giving spirit of the season!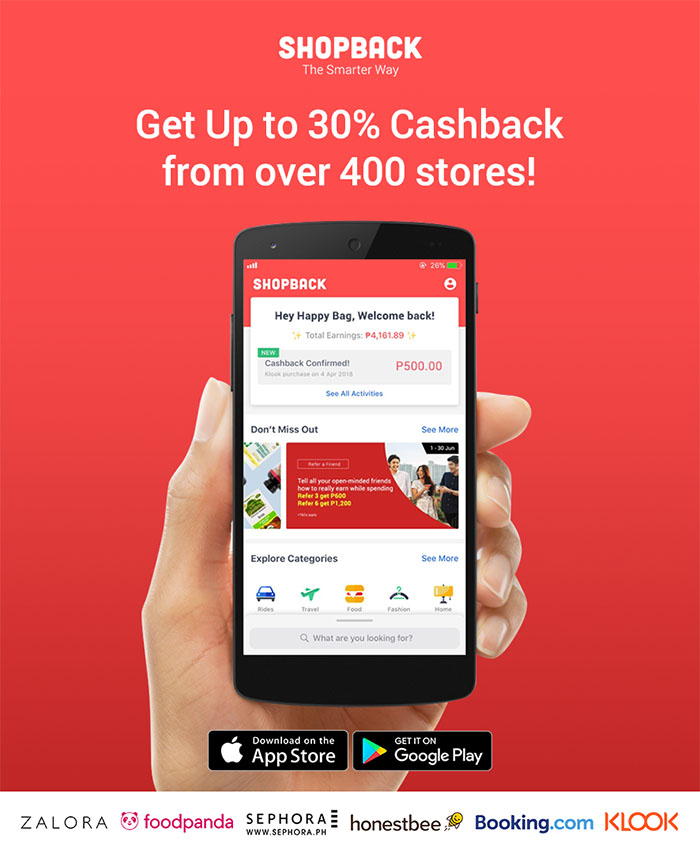 Skip the dizzying crowds and dreadful traffic. Beat the holiday rush by shopping online, and make it more rewarding by doing it through ShopBack. It's not just convenient—it really is the smarter way to shop.
Hits: 77