dusitD2 Davao Delightfully Opens Doors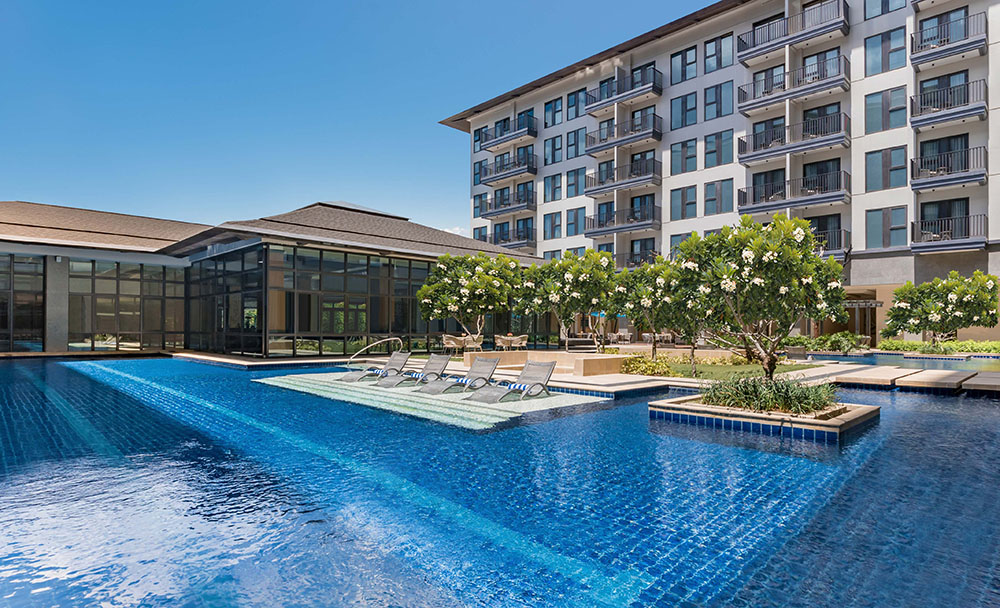 Poised to redefine standards of upscale hotel living in the city, dusitD2 Davao is finally set to open doors on a limited basis to discerning local and international guests last March 31, 2019.
This move is held in anticipation of the hotel's grand opening, scheduled towards the end of this year.
Envisioned to be an iconic landmark of Thai graciousness and Filipino hospitality, the hotel is set to deliver premium accommodations, contemporary facilities and amenities, as well as fresh dining destinations – all in the new emerging business district of Lanang, Davao.
Birthed from a strong partnership between the industry-leading group Dusit Hotels & Resorts and specialist developer Torre Lorenzo Development Corporation (TLDC), the cosmopolitan hotel is an engaging and relaxing setting for both business and leisure travelers – built most especially for those who wish to unearth more of what the famous city has to offer.
Fashioned by renowned Philippine Architect Manny Samson of Emesaé Design to allude to "the vibrancy of life" – dusitD2 Davao carefully presents understated and elegant details that make one feel right at home. Recognizing the cultural richness of the region, the hotel also firmly embraces and takes real inspiration from the indigenous peoples of Davao.
"In dusitD2 Davao, there is life wherever you go. There is activity, there is movement. Each area celebrates interaction – no matter where you are, you will surely feel genuine warmth and welcome," says Samson.
He further adds, "All the fine details – the patterns, the fabrics, the scent, the lighting – are curated for the guest's best experience. One can see and feel these accents across the different rooms and facilities – marking a truly authentic encounter that's both delightfully Dusit, and uniquely Davao. We could not be prouder that such a property is now opening in the Philippines' southern centre."
Starting this April, dusitD2 Davao's guests will be able to choose from well-appointed deluxe guest rooms, suites, and the Dusit Club Room, and will be able to savor delicious specialties in the hotel's all-day dining restaurant Madayaw Café. The sophisticated Siam Lounge will also be open for both relaxed and formal socials.
Those staying will also be invited to avail of selected signature pampering services – soon to be made available in the upcoming Namm Spa, which is set to open alongside the hotel's modern fitness centre – the D'Fit Gym.
When the hotel holds its grand opening by year-end, more premium facilities will be available to guests, which include the prestigious Dusit Grand Ballroom, the premium Benjarong Thai restaurant, and the exciting Dusit Gourmet.
dusitD2 Davao's General Manager, Christopher Wichlan, expresses that now is the most opportune time for the hotel to be opening given the abundance of business and travel opportunities in the city.
"We are most excited to be in this preview period, and stand ready to provide a modern experience that showcases the best of Dusit. We warmly extend an invitation to those who will be traveling to Davao to stay with us, and be one of the very first to feel the difference," Wichlan shares.
Please visit https://www.dusit.com/dusitd2/ and book direct to avail of Dusit's best rates.
Hits: 64