The Wait Is Over…Shake Shack To Open On May 10 With Manila-Exclusive Menu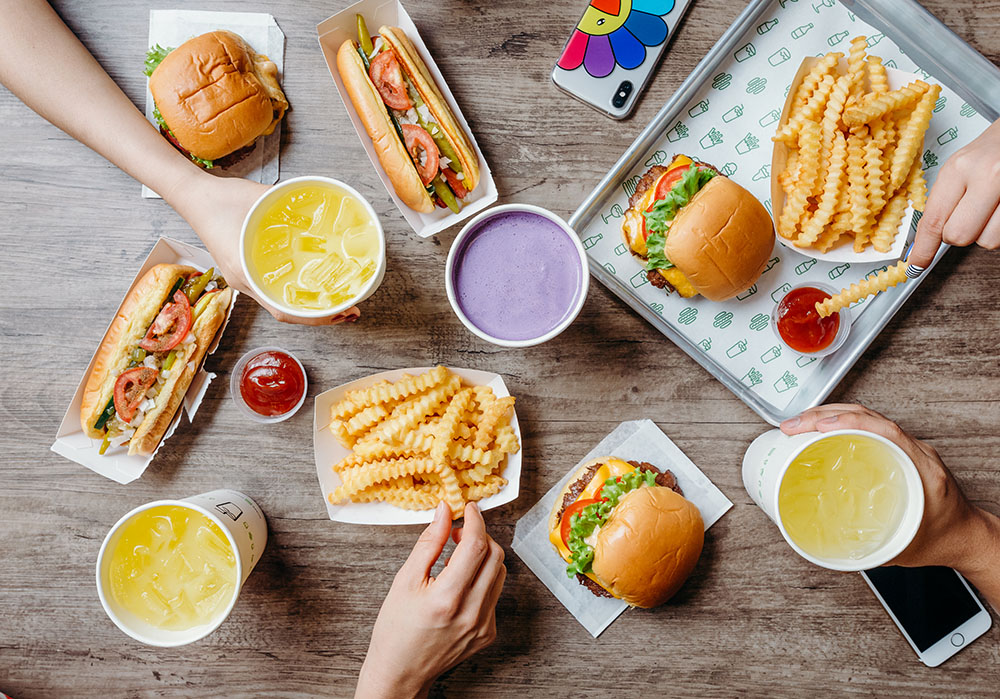 Filipinos are in for a sweet treat when Shake Shack makes its debut in Manila at BGC on May 10th, 2019. The country's first-ever Shack will serve up one-of-a kind menu items for the Manila community, only found in the Philippines.
"As we spent time exploring the unique and eclectic landscape that is Filipino cuisine, we were inspired by the flavors and artisans we met along the way and by the food that they're passionate about," said Shake Shack culinary director Mark Rosati. "From halo halo, lechon, adobo and garlic rice to calamansi and ube in every imaginable form, Manila is serious about its love for great food and ingredients! We're thrilled to introduce our Manila-exclusive menu that features just a few of the flavors and ingredients we fell in love with, and are humbled to become part of this vibrant community."
Check out the deets on the Manila-exclusive menu!
The Ube Shake, featuring vanilla frozen custard ice cream blended with ube and hand-spun to order, is a Shack take on the classic flavor found all over the Philippines.
For a local twist on a Shack classic lemonade, the Calamansi Limeade offers the perfect combination of sweet and tart with the beloved calamansi as the star of the show.
The menu will feature three unique concretes (frozen custard ice cream made in-Shack every day, then blended with mix-ins featuring iconic Filipino flavors or local bakers and artisans). Concretes include:
Uuuube-by baby – Vanilla custard mixed with ube, coconut marshmallow, ube cookie, toasted coconut and crispy pinipig. Topped with leche flan. Oooooh baby baby!
Shack Attack – Chocolate custard mixed with Bucky's original brownie, Auro chocolate chunks, Shack fudge sauce, and chocolate sprinkles. A Manila spin on a Shack classic, this concrete proudly features chocolate brownies from Bucky's, and 55% cacao chocolate from local bean-to-bar Auro chocolate.
Calamansi Pie Oh My – Vanilla custard mixed with calamansi pie from the local favorite Wildflour Bakery.
In keeping with the company's mission to Stand for Something Good®, 5% of sales from the Pie Oh My concrete supports Children's Hour, an organization that supports projects on education, health & nutrition, and child welfare & development for Filipino children in need.
Additionally, Shake Shack has partnered with Hope in a Bottle to offer Shack2O bottled water. 100% of HOPE's profits go to building public school classrooms.
Finally, to offer treats for those with four feet, Shake Shack has partnered with Whole Pet Kitchen on ShackBurger dog biscuits in both its Bag-O-Bones and Poochini (ShackBurger dog biscuits, peanut butter sauce, and vanilla custard).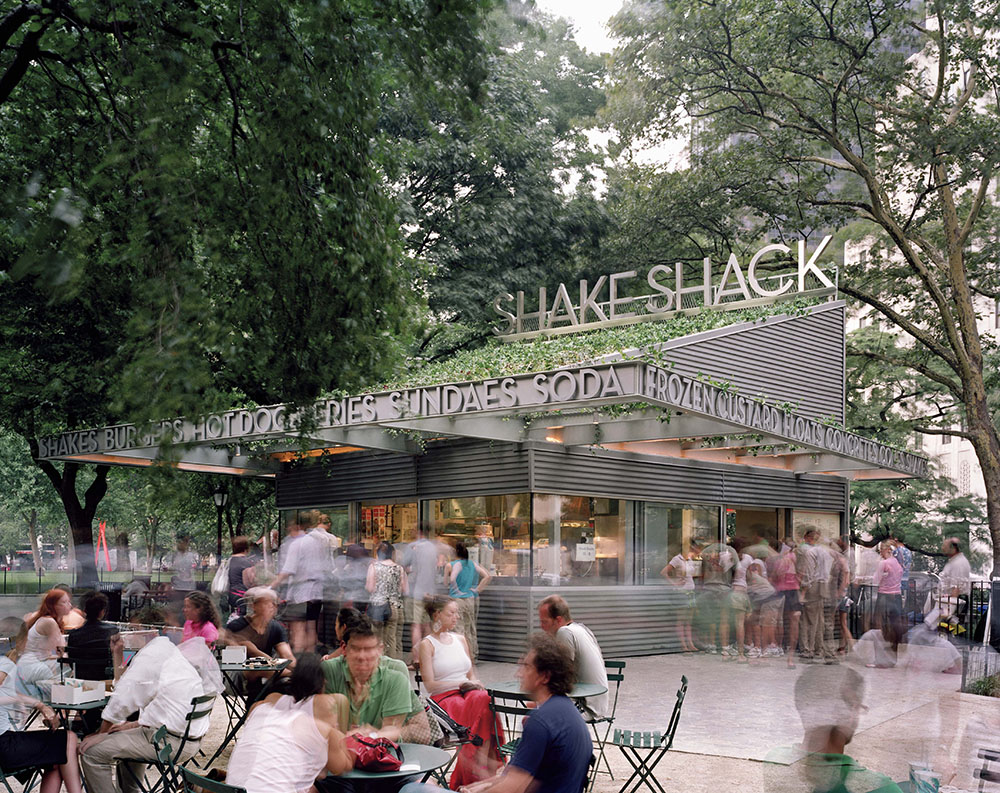 The Manila menu will also feature Shake Shack's signature items including the ShackBurger®, Shack-cago DogTM, classic crinkle-cut fries, craft beer from local Engkanto Brewery and Monkey Eagle, Shack Red and White wine, and frozen custard ice cream.
Shake Shack's fine dining heritage and commitment to community building, hospitality and the sourcing of premium ingredients have helped pioneer a new "fine casual" restaurant category. Fine Casual couples the ease, value and convenience of fast casual with the high standards of excellence grounded in fine dining: thoughtful ingredient sourcing and preparation, hospitality and quality. As a pioneer in this new category, Shake Shack strives to maintain the culinary traditions of the classic American burger stand, while providing guests with a menu of inspired food and drinks, made with carefully sourced and quality ingredients, and always cooked to order.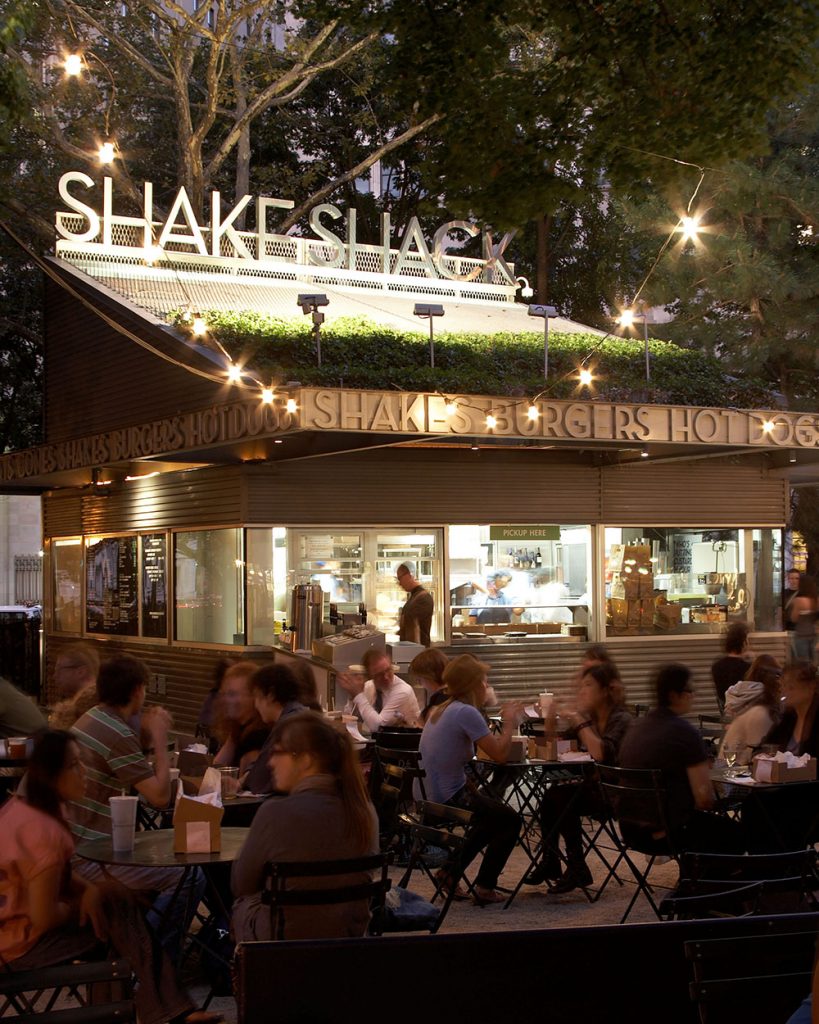 Building on Shake Shack's fine dining heritage and commitment to community building, hospitality and sourcing premium ingredients and the SSI Group's proven track record in bringing forth the most rewarding, curated lifestyle experiences to the evolving Filipino consumer, Shack fans in the country are able to enjoy "fine casual" dining at reasonable price points.
"We're thrilled to bring the NYC Shake Shack experience to the Filipino community, and are proud of the company's mission to Stand for Something Good®; our burgers and hot dogs use 100% all-natural beef, free of hormones and antibiotics, non-GMO potato buns, and custard is made from real sugar, no corn syrup, and milk from dairy farmers who pledge not to use artificial growth hormones," says Anton Huang, SSI Group President. "We're proud to finally unveil our Manila menu that was created with high standards of excellence: thoughtful ingredient sourcing and preparation, hospitality and quality that will provide a value that is accessible for our Filipino customers."
Are you ready to shake up Manila? The very first Shake Shack in the Philippines opens on May 10, 11:00am at Central Square in Bonifacio High Street at Bonifacio Global City along Fifth Avenue. The first 100 guests in line will snag some cool Shack swag, and fun activities are planned starting at 9am before the restaurant opens at 11am.
Specialty Food Retailers, Inc. (SFRI) is the exclusive franchise holder of Shake Shack in the Philippines. SFRI is a member of the SSI Group. Follow @shakeshackph and @ssilifeph on Instagram and Facebook for more information.
About Shake Shack:
Shake Shack is a modern day "roadside" burger stand known for its 100% all-natural Angus beef burgers, chicken sandwiches and flat-top Vienna beef dogs (no hormones or antibiotics – ever), spun-fresh frozen custard, crinkle cut fries, craft beer and wine and more. With its fresh, simple, high-quality food at a great value, Shake Shack is a fun and lively community gathering place with widespread appeal. Shake Shack's mission is to Stand for Something Good®, from its premium ingredients and caring hiring practices to its inspiring designs and deep community investment. Since the original Shack opened in 2004 in NYC's Madison Square Park, the company has expanded to more than 200 locations in 26 U.S. States and the District of Columbia, including more than 70 international locations across London, Hong Kong, Shanghai, Istanbul, Dubai, Tokyo, Moscow, Seoul and more.
About SSI Group, Inc.
As the Philippines' largest specialty retailer, the SSI Group has been at the forefront of the Philippine retail industry over the last 30 years. The Group pioneered the introduction of globally recognized brands to the Philippine market in the 1980s and today is the partner of choice for the world's best brands in the Philippines. The SSI Group's retail network of more than 600 stores covers more than 129,000 square meters of retail space, allowing the Group to reach a broad range of Filipino consumers. Through its brand portfolio and store network the Group seeks to inspire and enhance the lifestyle values of Filipino consumers and to cater to Filipinos' evolving tastes and aspirations. In 2018, the SSI Group celebrates 30 years of inspiring shoppers to stand out, to define their own styles and to express themselves through their lifestyle choices. Visit www.ssilife.com.ph or follow @ssilifeph on Instagram for information.
Hits: 57