Las Casas pays homage to local weaves with Flores De Mayo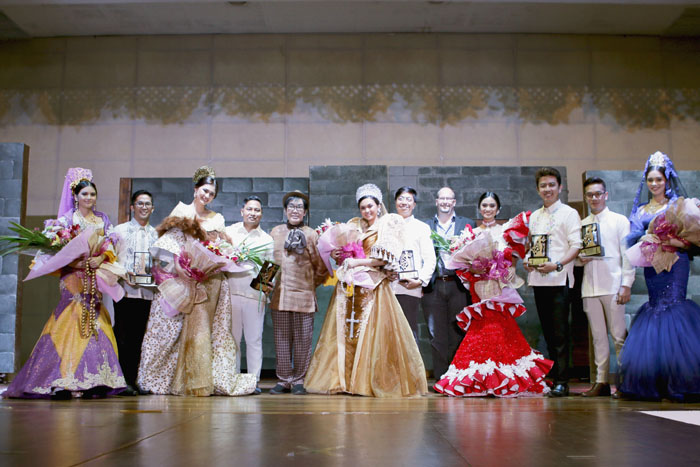 Celebrated as a religious initiative, Flores de Mayo, "the festival of all festivals" reveres and pays tribute to the Blessed Virgin Mary as it is believed that she brings beneficial rain making flowers bloom ev ery after the dry season.
In partnership with Designers Circle Philippines (DCP), Las Casas held a grand parade titled "Flores de Mayo: A grandiose showcase of Philippine artistry" on Friday afternoon.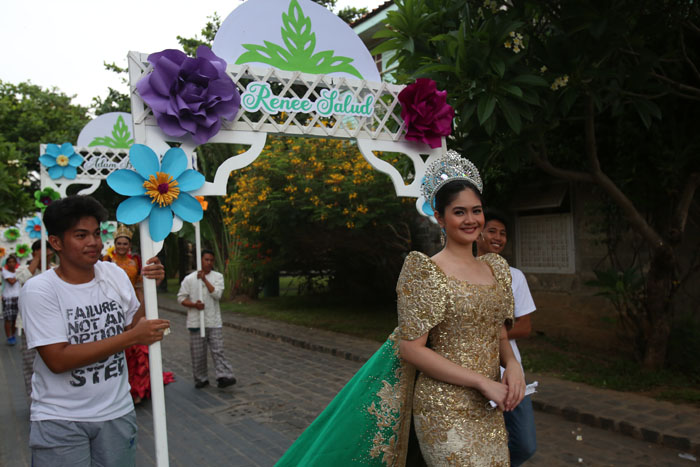 Being true to its core mission, the heritage hotel and destination paid homage to the traditional Flores de Mayo while adding its own touch of grandeur to it.
The collection of restored heritage houses became a fitting background for Filipino talent and creativity with its "Sagala sa Las Casas" featuring the traditional weaves that were transformed into stunning modern pieces.
Putting great emphasis on the ingenuity of young designers, the festivities started with the "reinas" parading in their fabulous gowns.
By the end of the night, Las Casas recognized five designer standouts and their muses. La Bella de Las Casas or Most Beautiful Face was awarded to designer Ira Baylon and muse Jam Trias, La Estrella de Las Casas or The Star of Las Casas given to designer Roy Aquino and muse Simone Nadine Bornilla, La Rosa de Las Casas or The Rose of Las Casas given to designer Joemel Calma and muse Jennifer Castro, and La Perlita de Las Casas or The Pearl of Las Casas was awarded to designer Rich Sabinian and muse Bianca Denise Garcia.
Meanwhile designer Enoc Aliga and muse Claire Fermin was hailed as this year's grand winner La Reina de Las Casas or The Queen of Las Casas.
Topnotch designers joined forces in making this event more special including icons Fanny Serrano and Renee Salud, Dave Ocampo, Edwin Uy, Johnny Abad, Francis Calaquian, Ivan Dela Cruz, Paul Semira, Sasa Abarentos, Alfie Desamparado, Jehrick Dela Roca, Deejay Abustan, Omar Perez, Adam Balasa, Yep Yep Mesina, Karen Castro, James Cabriole, Brad Agarano, Simoun Andres, Norman Acuba, Alfie Ong, Joebee Henson, Richie Bondoc, Erjohn Dela Serna, Rafael Gonzalez, Jennica Castro, Ranel Espaldon, Don Pedro Moises, Gary Roces, Majalco Calayag, Marjorie Lee Gumabay, Mark Pacion, Lou Vella, Garvy Terrado, Harley Ruedas, Rem Divino, Nino Ramirez, Card Arcita, Rey Lazaro, Richard Roque, Cherry Talaoc, Mars Silud, Vinze Asuncion, and Joel Mendoza.
With the continuous pursuit in empowering Filipino heritage, Las Casas gave guests a necessary wave of nostalgia that encourages to appreciate Filipino culture through a totally immersive experience.
For an illustrious journey, visit www.lascasasfilipinas.com.
Hits: 187