Mama Sita Boasts Premium 'All-Natural' Vinegars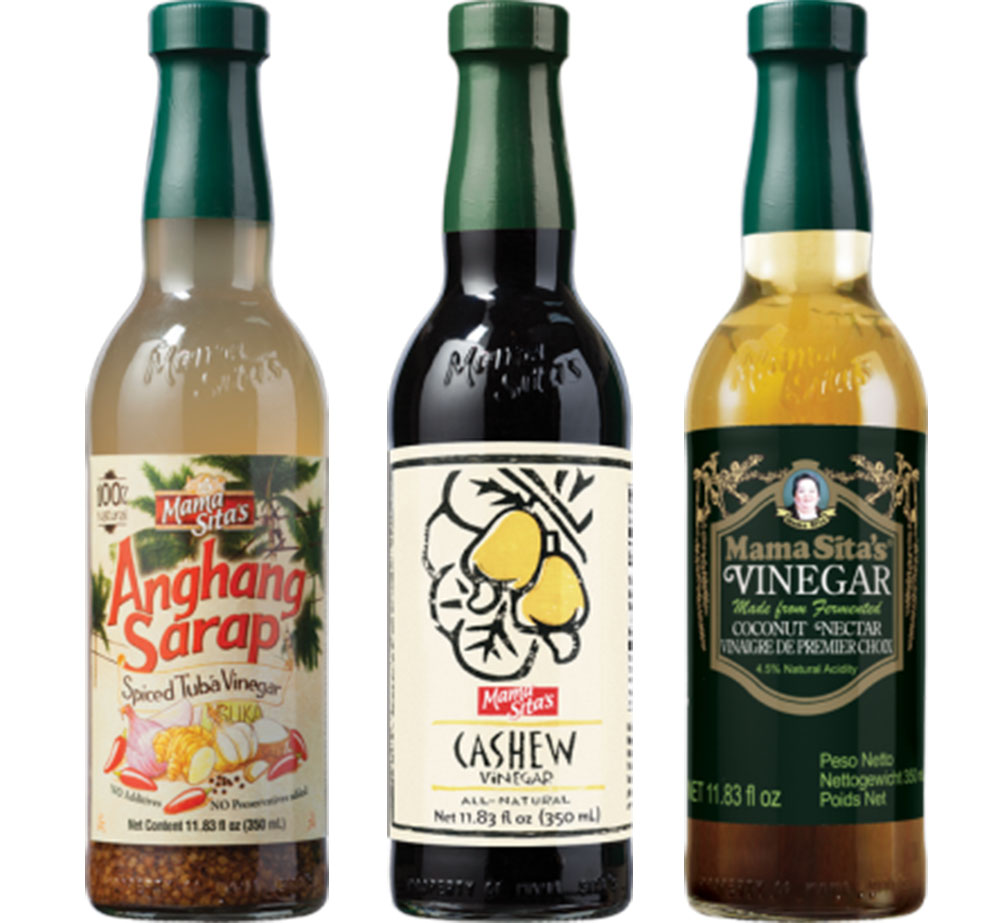 When Philippine Nuclear Research Institute (PNRI), an attached agency to Department of Science and Technology (DOST), released its report about the proliferation of 'fake' vinegars which accumulates 80% of all vinegars available in local markets, Mama Sita assures its consumers that their vinegar products are made from 100% natural Philippine-grown fruits, sugarcane, and spices and undergone time-honored vinegar making processes.
Mama Sita clarified that they have never used synthetic acetic acid, cloudifiers, and clouding agents in making any of their products. In 1992, the U.S. Department of Health and Human Services released Occupational Safety and Health Guideline for Acetic Acid wherein it identified that synthetic acetic acid is a corrosive compound that can injure skin on contact. Moreover, intake of vinegars that contain the said compound can cause cancer and degenerative diseases, as stated by PNRI in an interview with GMA News last May 10.
Since 1994, Mama Sita's All-Natural Vinegars are fermented from locally sourced plant products such as coconut sap for its Mama Sita's Anghang Sarap (Spiced Tuba Vinegar); cashew for Mama Sita's Cashew Vinegar; cane for Mama Sita's Distilled Cane Vinegar and Mama Sita's Sukang Iloko; and coconut nectar for Mama Sita's Coconut Nectar Vinegar, to name a few.
Last December, Mama Sita's Sukang Tuba was featured in a special brunch for the Filipino community in the United States and was attended by local US media, representatives of the Philippine Consulate, and students of culinary arts. The culinary presentation was executed for Celebrity Chef Jet Tia and veteran food writers Barbara Hansen and Faye Levy.
Mama Sita remains true to Teresita "Mama Sita" Reyes's wish to make wholesome and memorable meals accessible for everyone and is committed to using only natural ingredients and processes in producing our vinegars since 1994. Full range of Mama Sita's All-Natural Vinegars are available at the Greenhills kiosk. Mama Sita also serves institutional sizes with lead time.
To know more about Mama Sita, its products and recipes, visit www.msita.com