Robinsons Supermarket kicks-off Nutrition Month with annual Fit & Fun Wellness Buddy Run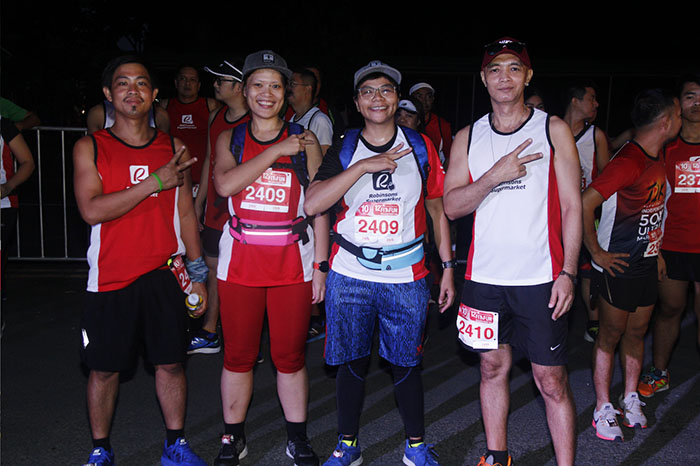 There is nothing like running to keep oneself fit, especially if you're taking the journey to a healthy lifestyle with a fitness buddy who shares your wellness goals.
This weekend, different types of running pairs—parents and kids, siblings, best friends, workmates, and even neighbors— took their buddy health goals to the next level as they trooped to Camp Aguinaldo in Quezon City for the 12 th Fit and Fun Wellness Buddy Run.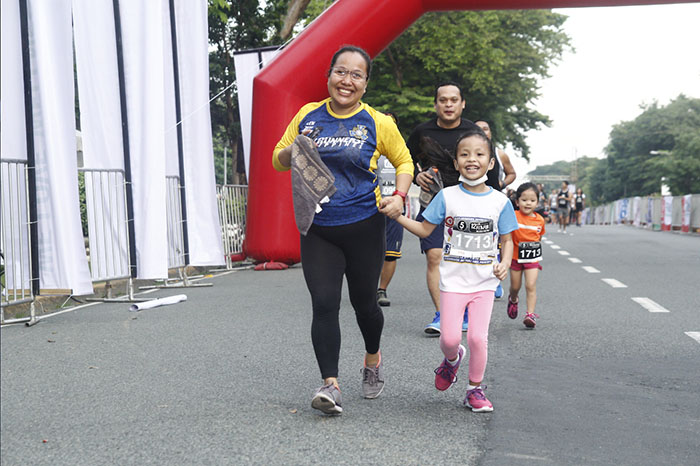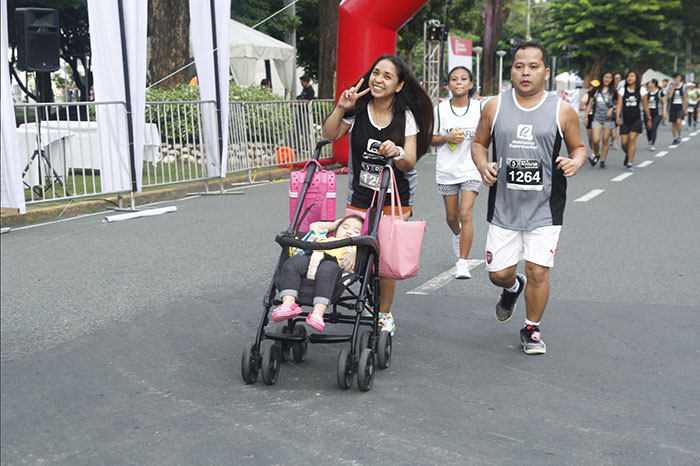 Presented by Robinsons Supermarket, the Wellness Buddy Run featured a fun 5K race and a more competitive 10K contest which saw most of the running pairs sharing special moments together as they walked and ran around the camp, and, later on, wearing smiles as they sprinted and hugged each other across the finish line.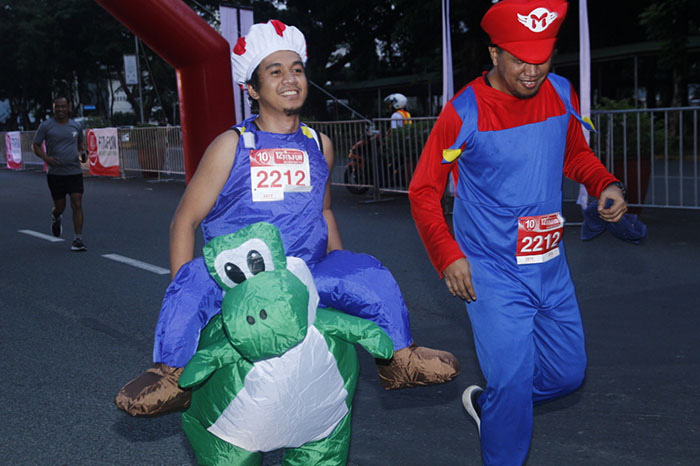 "On the 12 th year of the Fit and Fun Wellness Buddy Run, we are simply happy to have become a part of the wellness journey of Filipino families through the years. And much like how the running duos rely on each other for support during races, we are honored to be a reliable partner of the family in getting fit and living a healthy lifestyle," said Jody Gadia, Robinsons Supermarket Managing Director.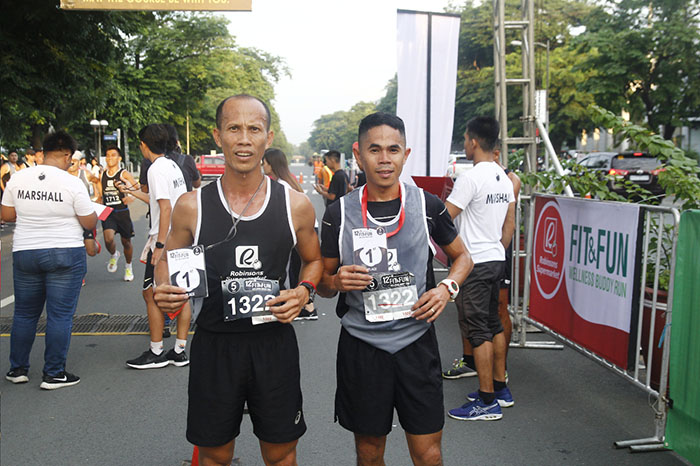 Aside from offering a great way to bond with families, friends and loved ones while celebrating and cultivating health and wellness, the Robinsons Supermarket Wellness Buddy Run rewarded the 5K race top finishers with 6 months-worth of groceries and healthy freebies while the 2 nd and 3 rd place finishers received Robinsons Supermarket gift certificates.
The 10K race top podium finishers received one year-worth of groceries while the 2 nd and 3 rd place finishers took home Robinsons Supermarket gift certificates and healthy freebies to jump start and continue their wellness journey.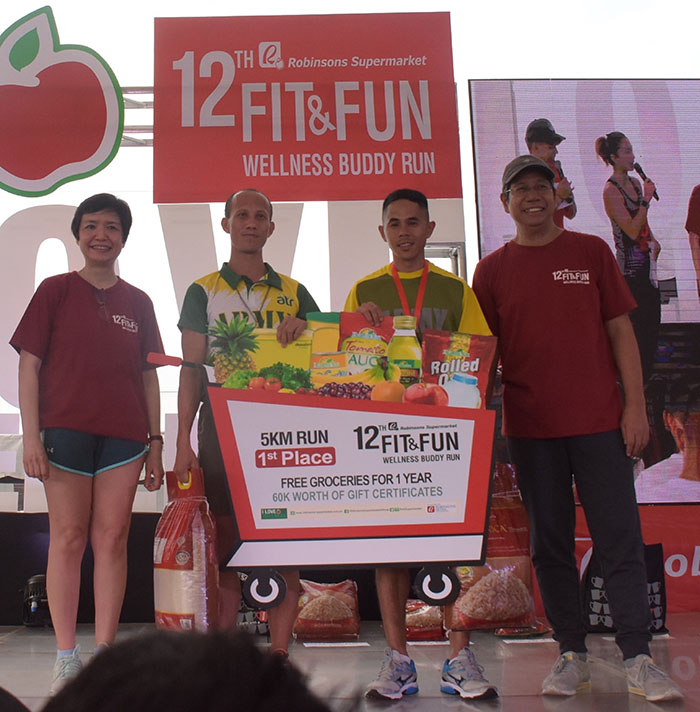 After the race, most of the participants also enjoyed exciting activity booths and lots of freebies from major sponsors Wyeth, Abbot, Nestle Philippines, Johnson & Johnson, and Unilab, and other sponsors.
The fun run is in line with Robinsons Supermarket's wellness commitment to continuously encourage more people to choose and live healthier lifestyles. Find out more about Robinsons Supermarket's wellness commitment and other activities at www.robinsons-supermarket.com.ph and www.facebook.com/RobinsonsSupermarketOfficial/