Singapore's Top Celebrity Chef Justin Quek Brings Franco-Asian flair to Solaire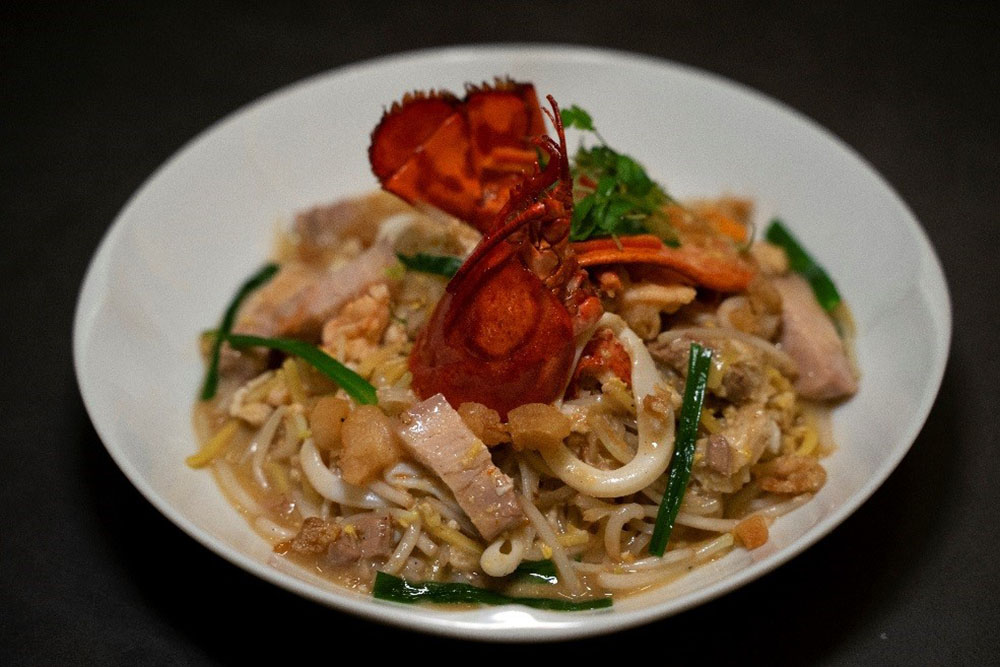 Solaire continues its "Culinary Masters Series" with Singapore's top celebrity chef Justin Quek as he brings his signature style to Lucky Noodles and Red Lantern on September 3 to 8, 2019.
The Culinary Masters Series brings to Solaire some of the world's most acclaimed chefs for special dinner events and promotions that highlight their culinary prowess and ingenuity for discerning guests to experience. For his first ever visit to the Philippines, Chef Justin Quek will introduce his Franco-Asian flair in an unprecedented display of skill and creativity that will capture the Philippine gastronomy scene by storm.
"The Culinary Masters Series is another example of providing the best experience to our guests that is distinctly Solaire. By bringing in renowned and internationally decorated chefs from all parts of the globe, Solaire gets to share the fascinating ingenuity and creativity that are behind some of the best gastronomic creations that have garnered praise and recognition, and at the same time, widen the culinary horizon of our patrons. We began with Japanese Three Michelin Star Chef Jun Yukimura, and now we bring another well decorated talent, Chef Justin Quek, for his first ever visit to the Philippines to introduce his creative fusion of French and Asian flavors and techniques," say Knut Becker, Solaire's Vice President for Food and Beverage.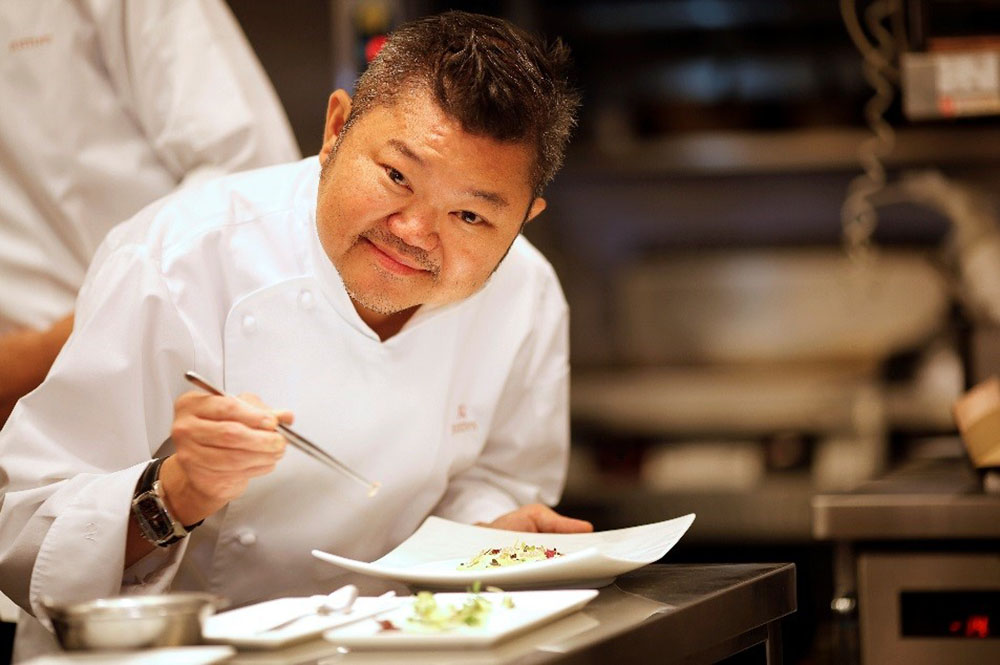 Chef Justin Quek's most popular culinary creations will be available in curated menus and special lunch and dinner offers. Experience a limited seating Wine Dinner on September 4 which highlights his most praised creations paired with a curated selection of wines. An elevated Red Lantern Dim Sum Lunch Buffet with a Singaporean touch will take place on September 7 and 8 featuring Chef Justin's Ngoh Hiang or Prawns and Pork Fritter Rolls, Lap Mei Fan with Black Truffle in Lotus Leaves, and his trademark Duck Foie Gras Xiao Long Bao. The restaurant will also offer a week-long premium ala carte menu filled with some of his stunners such as the Scallop and Uni "Har Gow" in Crab Bisque, Wilted Spinach and Caviar, Mushroom Cappuccino soup, Pan-fried "Crispy Scale" Amadai with Shao Xing sauce, Wok-fried Wagyu beef short ribs and sautéed French duck foie gras and Oriental greens, and a baked pineapple tart with salted Gula and Java ice cream. The Signature Set menu includes Drunken Crab with Salmon Roe, Hokkaido Scallop Ceviche with Ginger Flower dressing and micro greens. Lucky Noodles will have selected items from Chef Justin's roster of signature dishes on its ala carte menu for the whole week.
Chef Justin Quek has worked in highly reputable properties across Asia and esteemed Michelin Star restaurants across Europe where he honed his skills and established his personal culinary flair that blends both the mastery of French techniques and his Chinese heritage.
Returning to Singapore, he was appointed as the first Singaporean chef to serve the French ambassador, and later becoming a partner and the opening chef de cuisine for famed French fine dining restaurant Les Amis. Apart from Chef Justin's achievements in his home country, he managed to expand his presence in Asia by heading various French fine dining establishments across Taiwan, Hong Kong and Shanghai before being invited back to Singapore to open and serve as the Principal Chef for Marina Bay Sands' 240-seater fine-dining restaurant, Sky on 57.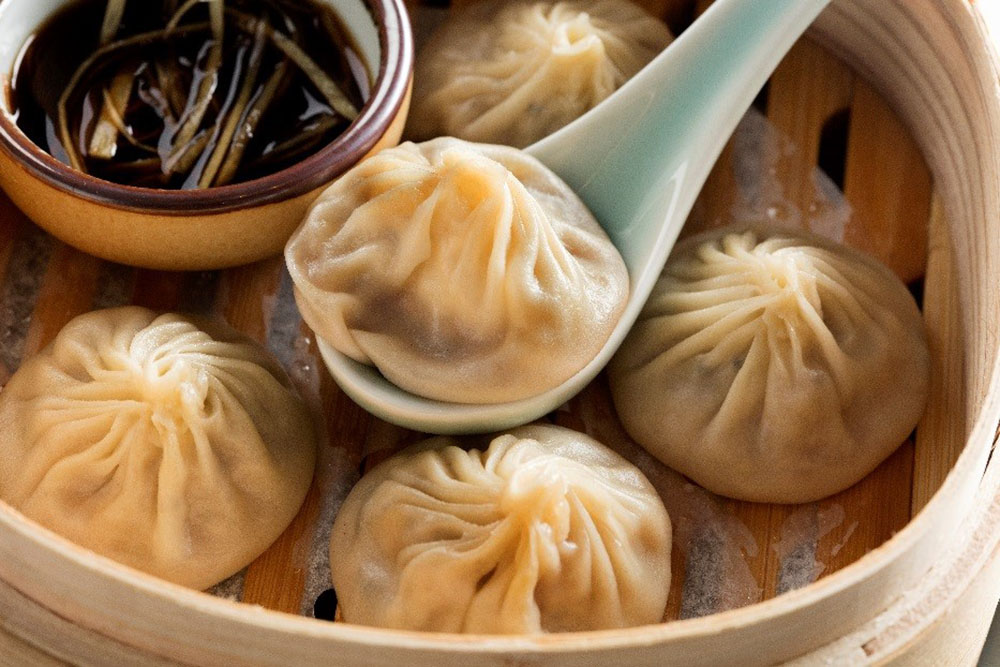 Aside from being a well-decorated chef, he also has his hand on being an entrepreneur. In 2016, Chef Justin launched Grignoter, the first wine bar in Singapore and Southeast Asia to be endorsed and supported by the Bordeaux Wine Council (CIVB). The same year, he opened Xingzhou Laoye, a luxe Southeast Asian diner, and Just In Modern French, a contemporary French dining room, both of which are in Beijing. His latest venture takes him back to Marina Bay Sands where he is responsible for two new concepts: JustIn Flavours of Asia, a relaxed and laid-back restaurant that elevates the Singaporean comfort food experience; and Chinoiserie Modern Asian, an exclusive fine dining restaurant which only serves the best French-Asian cuisine. For inquiries and reservations, please call 888-8888 or email restaurantevents@solaireresort.com
Hits: 74