Sheraton Manila Launches Plant-based Dishes for an Immense Awareness to Sustainability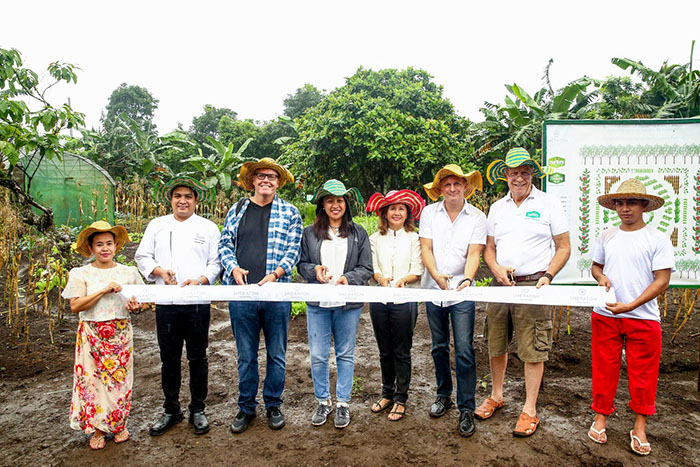 Sheraton Manila Hotel introduces a holistic approach to sustainable dining this September during the first Philippine Sustainable Month. With the launch of their 300-sqm Sheraton Farm, in partnership with Nurture Farmacy, they are expanding the farm-to-table dining concept and its positive impact on health, environment and the community. Starting September 15, comfort dishes in their menu get a sustainable transformation with the use of plant-based meat alternatives.
Sustainable for the Health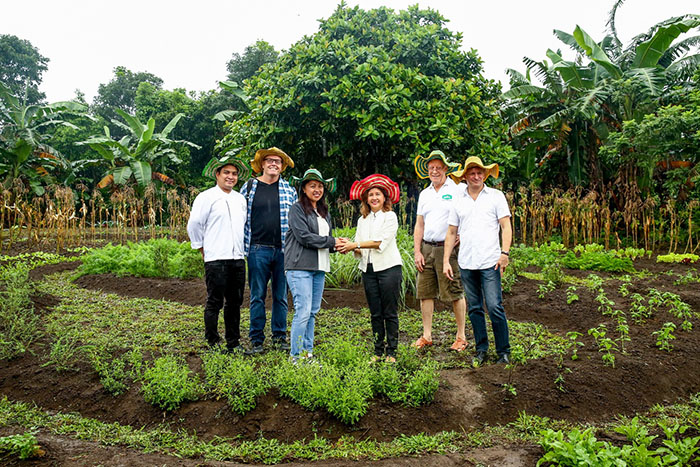 Plant-based alternatives have been slowly entering the Philippine market lately; much of this is caused by the growing demand for healthier options. Sheraton Manila, not only wants to cater to the demand, but lead an advocacy of mindful eating. Sourced from Nurture Farmacy as well, the plant-based meat alternatives are soy protein without cholesterol and low amounts of saturated fat. It is also high in nutrients to support the immune system and energy production.
Kale Salad with Lemon-Basil Dressing, Php 380

Crispy Fried Kale with Plant-based Longganisa-Tomato Salad, Php 360
Plant-based Embutido with chopseuy, Php 680

Plant-based Beef Rendang (served with rice), Php 690
Sheraton Manila incorporates this plant-based protein into familiar dishes across their outlets. "We want to eliminate the stigma that healthy eating, or vegetables, are dull. So we go back to basics, switching meat on well-loved foods to plant-based but still with the same enticing flavors," says Executive Chef Kiko Santiago. Available for a la carte in their S Kitchen and in-room dining are 6 varieties to choose from. First is a hearty salad using kale, the most nutrient-dense vegetable, with plant-based longganisa mixed in the tomato salsa. To appeal to the mainstream appetite, the chefs also turned local signatures like sinigang, pancit bihon and embutido into absolutely meat-free dishes. Indonesian dish, Beef Rendang, gets a plant-based twist too.
Stevia Cheesecake, Php 350

Plant-based "Beef" Wraps

Plant-based Tacos
There is also something for kids like spaghetti with dairy-free daiya cheese. And for a guilt-free dessert, their classic cheesecake uses stevia, a plant-based sweetener that has no calories. They also have Vegan Brownie, topped with caramelized popcorn, that is flourless, egg-less and dairy free. While majority may think eating healthy is expensive, the hotel made these dishes affordable and good to share; appetizers start at Php 360 and entrees at Php 640 to Php 690 only.
Green Cocktails using zero-waste techniques in beverage making
Over at the hotel's The Lounge, they are introducing a sustainable way of crafting cocktails paired with plant-based bar chows. Using Arc Lava Rock Vodka, made from multiple locally-sourced botanicals, this cocktail collection has minimal to zero waste by infusing the peeled citruses into the drink. With a nature-inspired presentation, these concoctions are priced from Php 495 to Php 575. Going well with these handcrafted mixes are all-vegetable options like plant-based wraps and crispy kale chips, with Korean breading and plant-based longganisa salsa for Php 480.
Sustainable for the Environment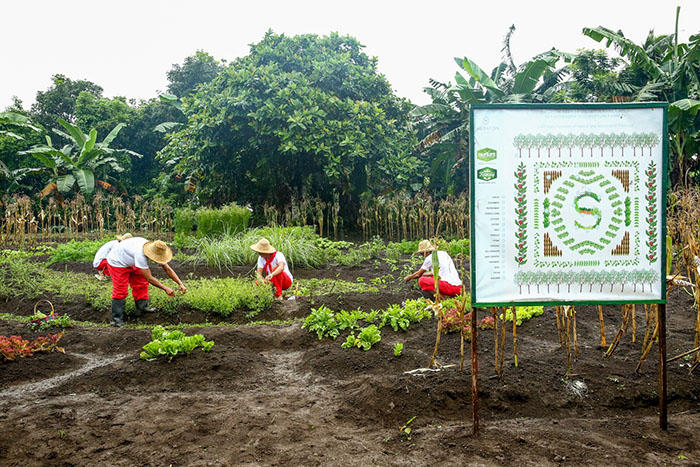 This initiative also shines a light on the severe environmental impact of industrial or animal agriculture, so Sheraton Manila wants to move the spotlight back to vegetable farming. Not known to many, industrial agriculture is a large contributor to climate change because of its greenhouse gas emissions, its massive production of waste and pollution, and its being a huge cause of deforestation. The partnership of Sheraton Manila with Nurture Farmacy encourages their guests to immerse in nature with day tours and visits to their farm.
Sustainable for the Community
Official opening and turnover of the Sheraton Farm by (L-R) Sheraton Executive Chef Kiko Santiago, Sheraton's Director of Operations Brendan Mahoney, Sheraton's General Manager Cathy Turvill, Nurture Farmacy's Owner Cathy Turvill, Nurture Farmacy's Sustainability Consultant Robert Pescoe, Philippine Sustainability Month Head Christian Schmidradner
Sheraton Manila views sustainability beyond food intake. By supporting the local produce of farmers here in Amadeo, Tagaytay, it also opens opportunities for local talent to progress. The hotel wants to invest in initiatives that would engage each community, one at a time. "We believe this is just the start of the many things we can still build on, in relation to sustainability. We plan to create more projects to support the talent and produce here in Nurture Farmacy, and bring them to our luxury platform in our hotel," says Anna Vegara, General Manager.
These plant-based offers are available starting September 15 until end of October, however, the hotel is considering to make it menu staples as they continue to progress their culinary spread. For more information or reservations, please call (632) 902-1800 or follow @sheratonmanila on Facebook, Instagram and Twitter.
Hits: 100