Welcome Your Newest Kitchen Buddy: MyPot Digital Pressure Cooker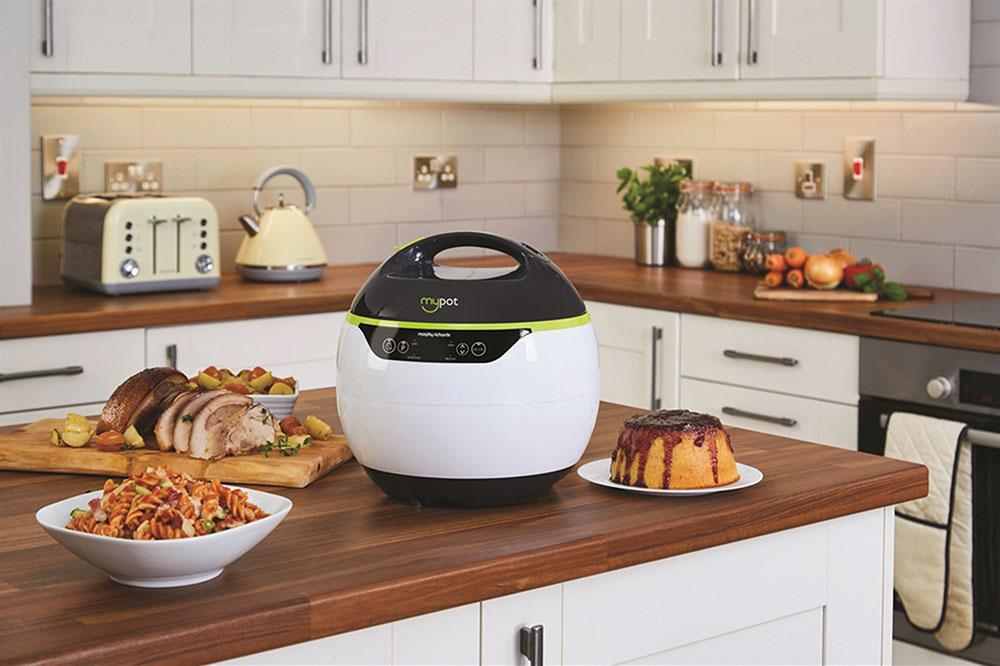 Whether it's for family brunch, packed lunch for work or school, or a last-minute dinner date, cooking has never been easier with the MyPot Digital Pressure Cooker. This newest 15-in-1 cooking gadget from Morphy Richards creates a wide range of amazing dishes with just a press of a button – making it the perfect kitchen buddy for everyone and anyone.
Even beginners can whip up nutritious and mouth-watering dishes in a matter of minutes with the MyPot Digital Pressure Cooker. Simply load ingredients into the pot and select the function from the 10 preset programs for delicious yet effortless home-cooked meals. MyPot's design locks in food nutrients during cooking to ensure meals remain nutritious, so providing healthy meals for the family is not a problem.
A multi-cooker with six different modes, the MyPot can cook, sear, slow cook, pressure cook, steam and even make hearty soups. Cooking a variety of dishes from rice, side dishes to steamed fish, shellfish, pasta and even chunky casseroles will be a breeze, even for those just learning to whip up meals for themselves or the family. For the meat lovers, the slow cooker setting lets anyone produce restaurant-quality meat that's juicy and tender but at much lower cost. With the MyPot's 4-liter capacity, anyone can easily throw a feast, perfect for a weekend family dinner or a Friday night get-together with friends.
The MyPot Digital Pressure Cooker is a must-have for those with busy schedules but need to prepare food at home or are looking forward to a warm and comforting meal at the end of the day. The pressure cooker's 12-hour delay timer lets users leave it on during the day, allowing them to complete their work, run errands or attend to other things and finish the cooking when they get back home. Even more, the MyPot features a 90-minute keep-warm function, which allows anyone to enjoy their food at the most convenient time.
With its digital display, operating the MyPot pressure cooker is effortless. One needs only to select a preset function or manual cooking time, and MyPot will do the rest.
Product features:
6 cooking functions – Manual, Sear, Slow Cook, Pressure, Soup and Steam
10 preprogram pressure settings – Meat, Fish, Rice, Pasta, Stew, Potatoes, Chili, etc
12-hour delay timer
90-minute keep warm function
Digital display panel with touchscreen selection
4L removable, nonstick cooking pot
99-minute manual cooking timer
950W
Accompanying recipes
The Morphy Richards MyPot Digital Pressure Cooker is available at SM Home for a recommended retail price (RRP) of Php10,999.00
Hits: 237