Manila Marriott Leads the Way with Sustainable Initiatives in the Hospitality Industry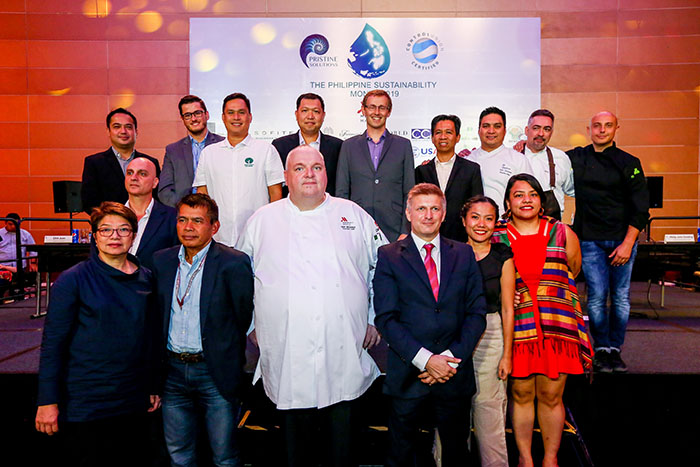 As one of the leading 5-star hotel properties in the country, with 570 rooms and 9 dining outlets, along with a Grand Ballroom that can accommodate up to 4,000 guests, the Manila Marriott has taken to heart its responsibility towards introducing sustainability practices that can help reduce environmental impact while offering guests that same level of luxury during their stay.
Greener food choices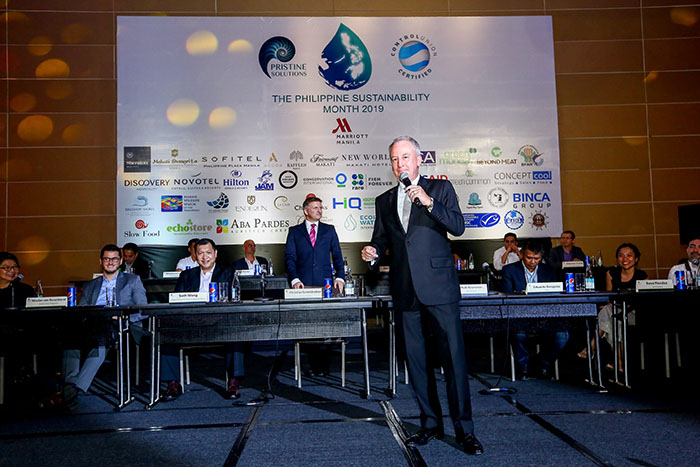 Its Sustainable Seafood project, launched in 2015, introduced sustainably-caught seafood choices in the menus of the Marriott Café, CRU Steakhouse, and in their banquet dining. The hotel has been using and serving a total volume of 71% certified sustainable seafood in just a span of three years.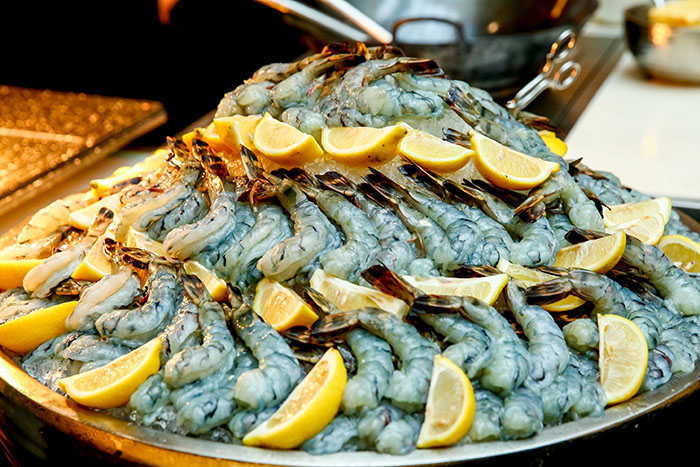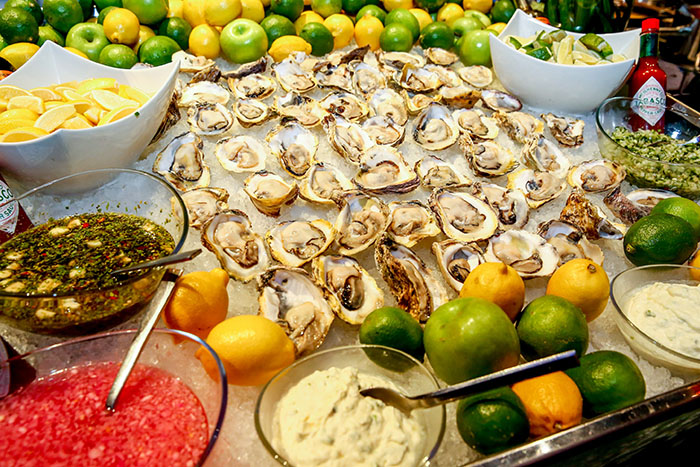 The Marriott culinary team, under Executive Chef Meik Brammer, is also conscious about sourcing other ingredients such as fresh local produce that have less carbon footprint. Brammer, who leads the sustainable food sourcing initiatives of Manila Marriott, has been avidly supporting organic farming, it was few years ago when the hotel partnered with local farmers in Batangas where a variety of herbs and vegetables used in the hotel are grown and harvested.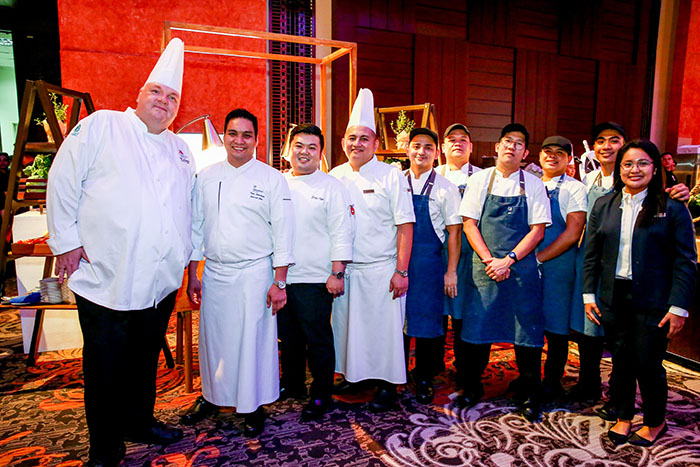 Manila Marriott has likewise committed to its monthly food donation to underprivileged communities identified by Philippine Red Cross. This initiative also contributes in the hotel's food waste reduction. Not to be mistaken as "leftovers," the donated food items are meticulously prepared by the hotel's culinary team with the same care undertaken for the hotel's F&B outlets. Since 2011, the Manila Marriott has donated excess food from Banquet Events and Staff Canteen to the Philippine Red Cross – Pasay Chapter every month, serving a total of 17, 534 beneficiaries, particularly children, pregnant women and the elderly.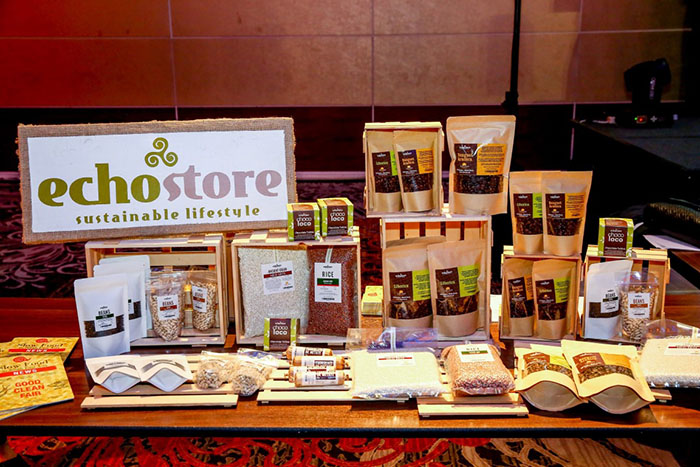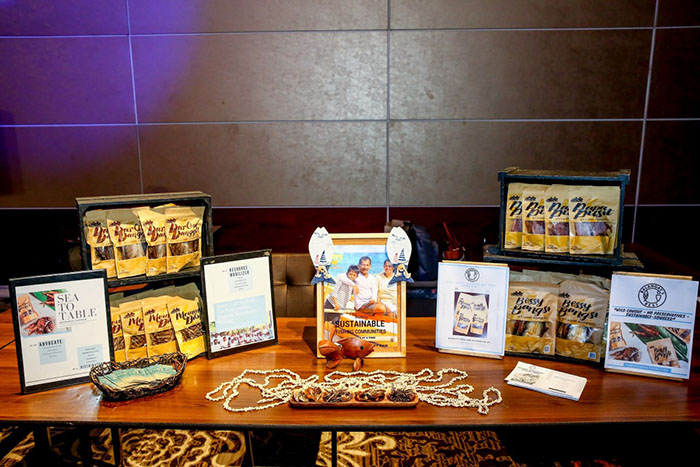 Contributing to the circular economy
With Marriott International taking more strides into creating a sustainability model for its hotels all over the world, Marriott Manila is introducing more environment-friendly practices into its operations. Marriott International President and CEO Arne Sorenson recently announced that the hotel chain, which is the largest in the world, aims to eliminate 500 million small toiletry bottles from the hotel chain's current plastic amenity usage. In line with this, Marriott hotels worldwide have joined the movement and are innovating ways to reduce plastic waste and further promote sustainability.
Director of Food and Beverage of Marriott Hotel Manila Mo Ali (in gray)
For its part, refillable glass bottles will soon replace the 65,000 single-use plastic bottles in the hotel rooms. A drop-off drive with employees has also yielded 12,000 plastic bottles during the Philippine Sustainability Month launch, which, through a partnership with the Envirotech Waste Recycling Inc., has converted thousands of plastic wastes into hundreds of school chairs that were donated to the Philippine School of the Deaf in Pasay. Some benches made from recycled plastics are also displayed around the hotel vicinity to spread awareness about recycling among guests.
Mayenne Carmona, Ariel Arce, Cluster Director of Marketing Communications Michelle Garcia, General Manager of Sheraton Manila Anna Vergara, Hera Geriene, Duday Tuason, Alex Vergara, and Noel Tuason

Shara Mae Arceo of Philippine Red Cross, Chief Executive Officer of Envirotech Waste Recycling Inc. Winchester Lemen, Executive Chef Meik Brammer, Micot Juico, and Adelina Castillo of Philippine Red Cross

Executive Chef Meik Brammer, Executive Chef James Williams of New World Manila Bay, Cluster Director of Marketing Communications of Marriott Hotel Manila, Sheraton Manila Hotel, and Courtyard by Marriott Iloilo Michelle Garcia, and Executive Chef Robert Davis of New World Makati

The refillable glass bottles dramatically descended from the ceiling of the ballroom as Executive Chef Meik Brammer announces the elimination of plastic bottles in Manila Marriott's hotel rooms.
Collaborative efforts
"Marriott Manila's advocacy for the environment is not limited to the confines of our hotel alone. In a collaborative effort to help save the environment, we partnered with organizations, along with other top hotels, suppliers, government and educational institutions to find solutions towards responsible sourcing." said Bruce Winton, Cluster General Manager of Marriott.
The annual Philippine Sustainability Month is a nationwide campaign spearheaded by Manila Marriott's Executive Chef Meik Brammer that aims to raise awareness on sustainability while creating opportunities for livelihood.
For inquiries and updates about Manila Marriott, call (632) 988-9999 or visit the hotel's website www.manilamarriott.com, and social media accounts in FB, IG, and Twitter @ManilaMarriott.
Hits: 290