Metro Retail Stores Group shares insights on sustainable shopping at ASEAN Regional Forum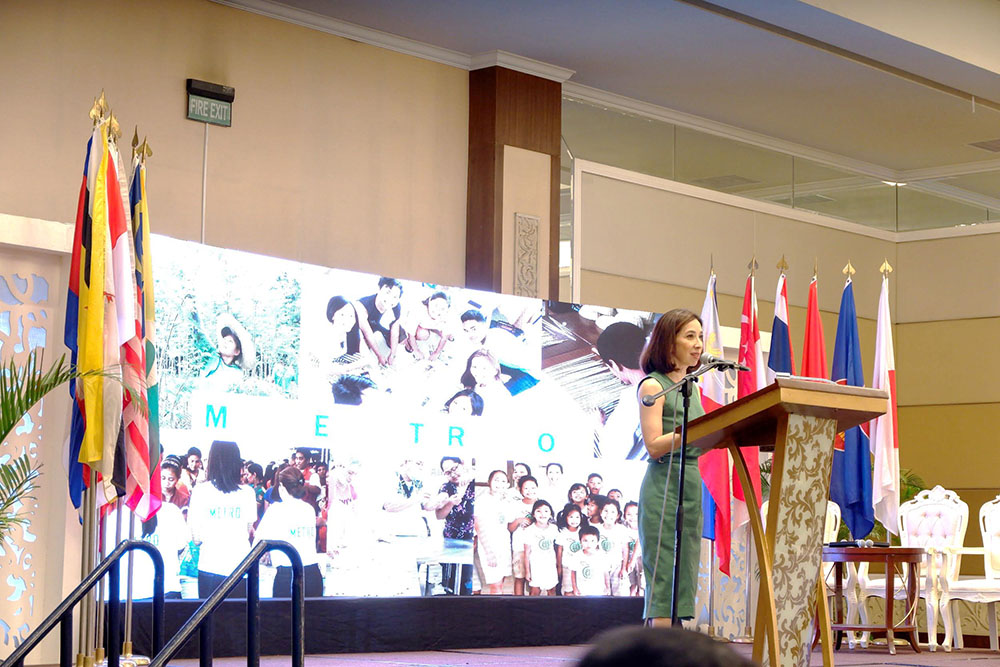 Homegrown retailer Metro Retail Stores Group Inc. (MRSGI) is intent on opening up more opportunities for sustainable shopping.
Speaking at the recent Regional Forum on the Promotion of Sustainable Consumption in ASEAN, MRSGI Vice President for Corporate Affairs Anna Marie Periquet shared that "as engines of economic growth and shapers of consumer taste, retailers can make a difference in the world."
Organized by the Association of Southeast Asian Nations (ASEAN) and the Department of Trade and Industry (DTI), the forum brought together delegates from ASEAN member states, representatives from relevant government bodies, non-governmental organizations, as well as regional and international experts.
Periquet added that social responsibility is part of MRSGI's corporate DNA. The company works alongside Vicsal Foundation to create programs that holistically take on the challenge of providing sustainable solutions for the society's most pressing needs. Vicsal Foundation is the corporate social responsibility arm of Vicsal Development Corporation, which owns and operates MRSGI.
"Together with Vicsal Foundation and our other CSR partners, we are able to actively pursue programs that support the United Nation's 17 Sustainable Development Goals. We focus on helping eradicate poverty, provide quality education, ensure decent work and foster economic growth, and build stronger partnerships."
Among MRSGI's programs are initiatives that promote inclusive business for local farmers, fisher folk and weavers. The company also helps consumer mindsets by providing them with socially-responsible and high-quality products.
"The socially-responsible goods on our shelves are not pity purchases," emphasises Periquet. "They have passed strict tests on consumer safety, health, sanitation, and are government-registered."
Among the CSR brands mentioned were Caritas Margins, an organization that works with micro-entrepreneurs from marginalized communities to create various products like food, artwork, home décor and accessories; St. Arnold Janssen Kalinga Center, which provides care and livelihood for people experiencing homelessness; and the Bureau of Jail Management and Penology, which facilitates the sale of fashion and home ware products, made by persons deprived of liberty.
Hits: 80