Sanrio Float Town: Waterpark Fun You Can't Miss!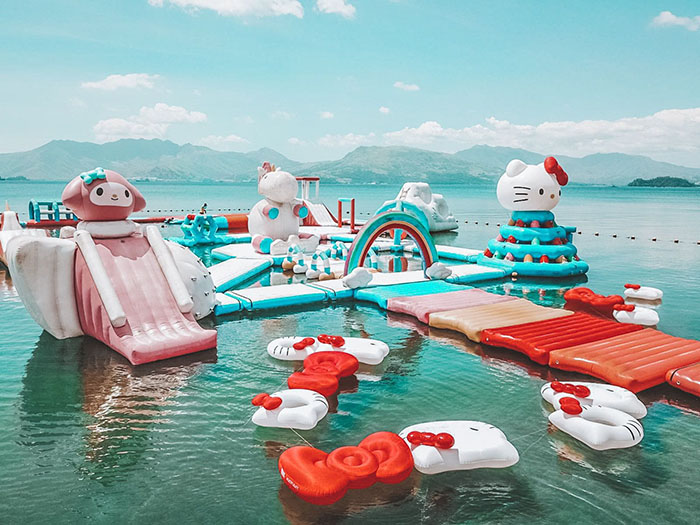 Sanrio has driven us crazy with its super cute characters (and who doesn't love the good ol' Hello Kitty and Sanrio Friends?) If we're talking about kawaii then Sanrio characters is the perfect cast for the role!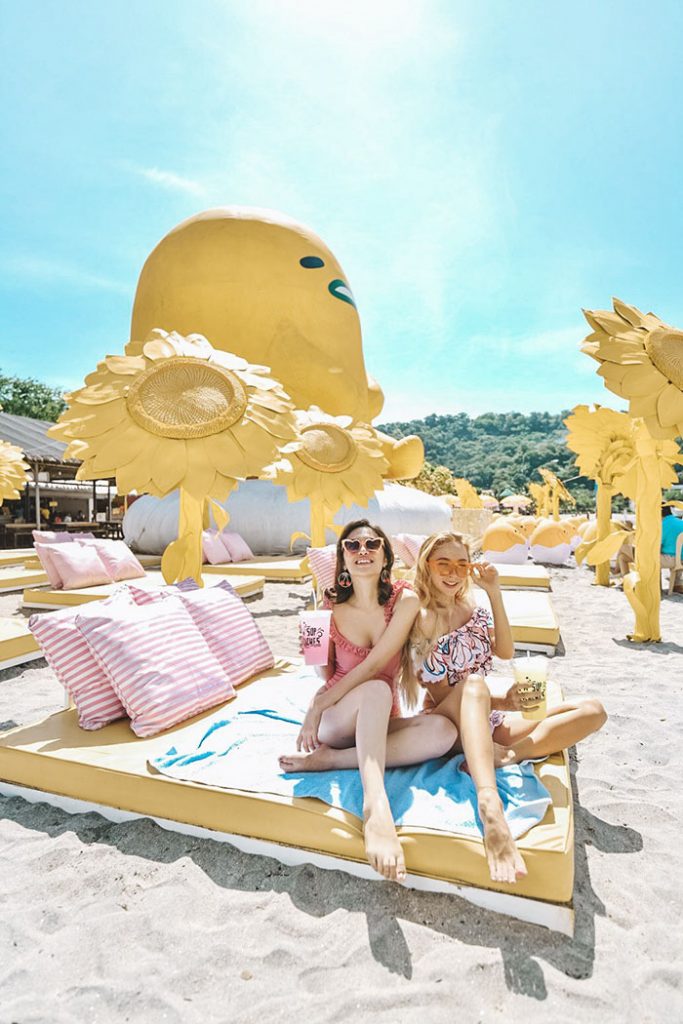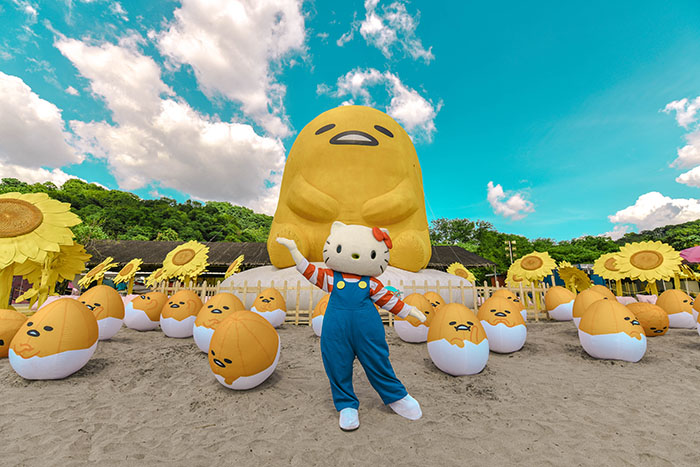 Get ready as Sanrio Characters Go to Inflatable Island- Sanrio Float Town is set to bring your childhood dreams to life!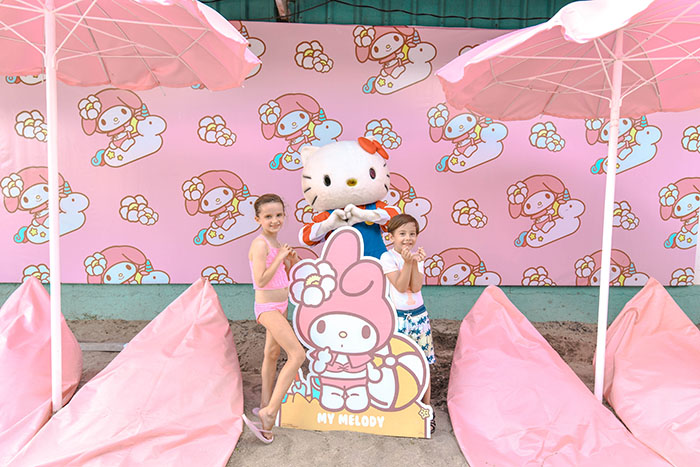 Yes! We're talking about taking your beach experience higher than the next level!
From the Inflatables to Sanrio merchandise, to the theme park's signboards and lounges – Inflatable Island is up for a total makeover which is just exclusive for Sanrio friends. Characters include Hello Kitty, My Melody, Kerokerokeroppi, Little Twin Stars, and Gudetama!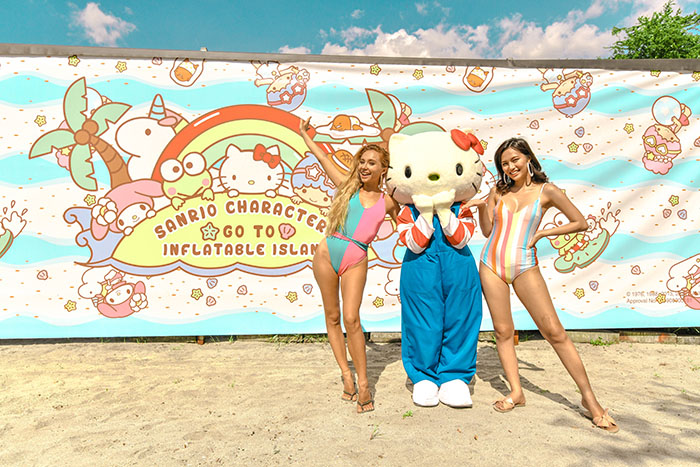 Whether you're up to keeping your Instagram feed fresh or been wanting a day of fun (or even, both!) then Inflatable Island's very own Sanrio Float Town is definitely the place for you! The bright and vivid colors are vibrant from the slides to the lounges near the coastline. It's a getaway from the urban jungle into over 44, 132 square feet of waterpark fun. Slide, swing, and bounce around the beach for a little bit of exercise and a lot of photos!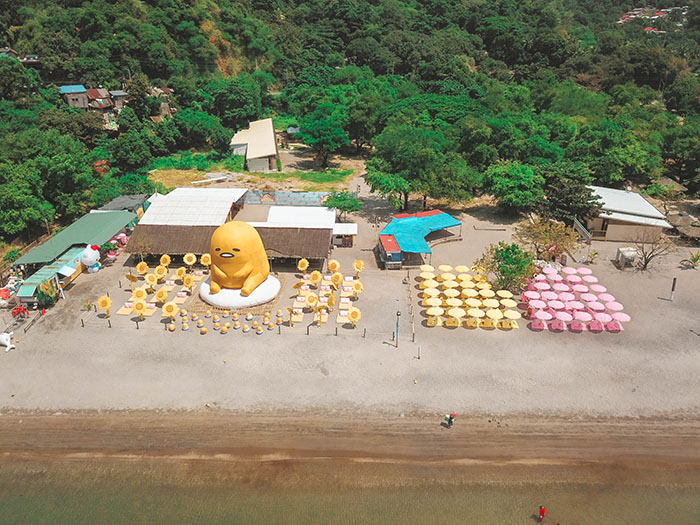 Pave way as the BIGGEST GUDETAMA sets a perfect vacation in the Inflatable Island! And the Gudetama takeover doesn't end there! Well, let's say that things have blown way out of proportion (in the cutest way!) as a crazy number of Gudetama will also lay back in Inflatable Island.
Aside from the OG Swan floaty, you can now splash colors to your feed with the ridiculously kawaii HELLO KITTY FLOATIES and paint it green as the adventurous Kerokerokeroppi sets foot on Inflatable Island! After playing on our inflatables, chill and listen to the crashing waves in our split color (Pink and Yellow- the most genius color combo ever!) bali lounge just like the girly My Melody and the dreamy Little Twins Stars who are having a pretty awesome time lounging at the Inflatable Island shore!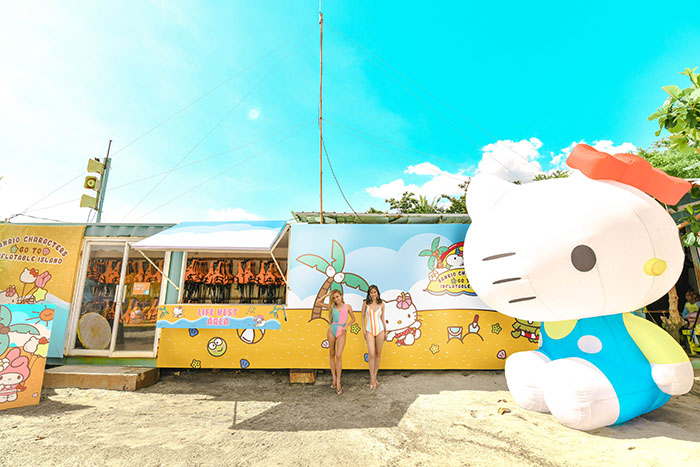 With this perfect addition to the Inflatable Island party, it's definitely going to be a Sanrio madness like no other.
In Sanrio Float Town, you can go anywhere you want and it's completely safe – life vests are a must and lifeguards are always at bay. We want you to feel safe, fun, and relaxed with a vibrant view and wherever you look you will be seeing Sanrio characters and the Hello Kitty craze to you wherever you go in our resort.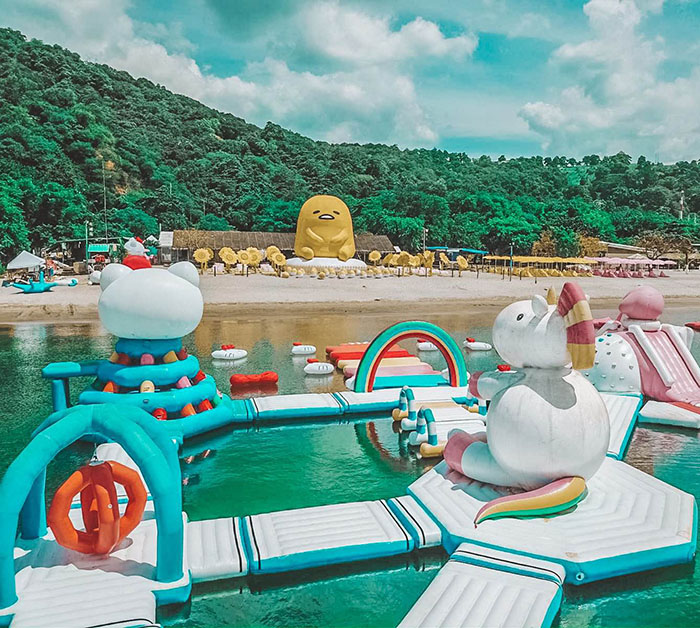 And DON'T MISS HELLO KITTY'S 45th ANNIVERSARY THIS YEAR! Celebrate with us at Sanrio Float Town! Everyone's welcome! From kids who want to have fun to millennials and grownups who wants to relive their childhood and post their socmed, the rainbow-colored inflatables and the bright pink and yellow Bali lounge is the perfect place to be!
Contact us or book online and get reservations ahead of time. Inflatable Island's recent popularity has brought in crowds from all over the country for the once in a lifetime experience. You don't miss a chance to live in rainbow and kawaii!
Hits: 213