A Circuit Holiday Night Market Spotlights Christmas Spirit and Local Love
Shop, indulge and enjoy with the family at this year's "A Circuit Holiday Night Market"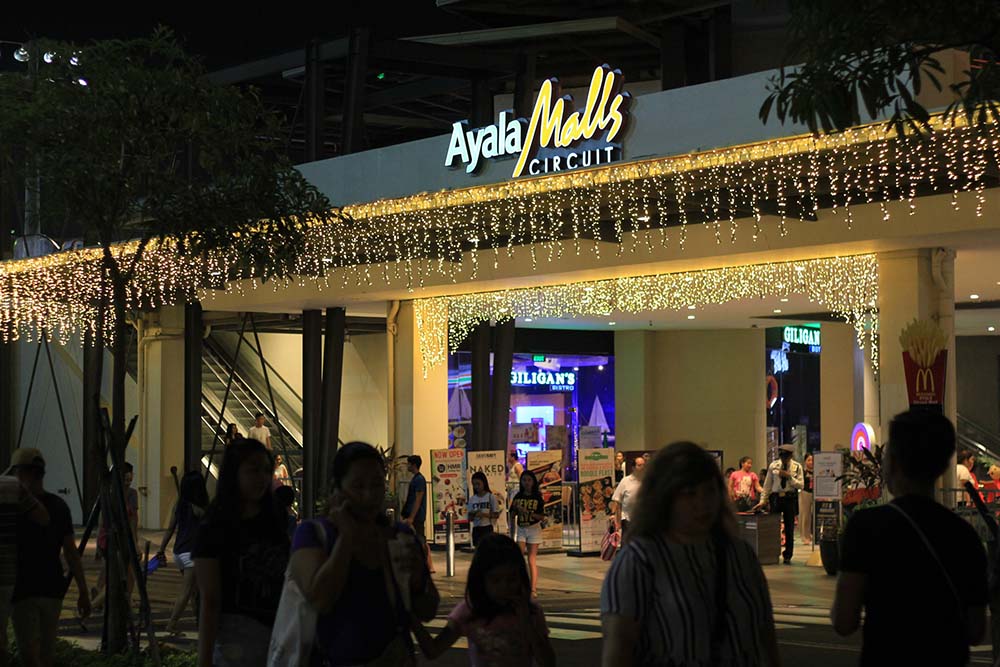 There's nothing quite like Christmas in the Philippines. Here, the holidays ring synonymous to meticulous gift shopping, the sound of spirited music, movie marathons, and lots of celebrating with the family. Welcoming the upcoming holiday season in true Filipino fashion, Circuit Makati brings all these and more together at the 2019 run of the Circuit Holiday Night Market. Happening from November 15 to 17 from 5:00 PM to 12 midnight, the Globe Circuit Events Grounds will transform into a wonderland of local love and merrymaking just before Christmas preparations kick into full swing.
Local Holiday Night Market
Kick-off the holiday season and get started on your Christmas shopping at Makati's biggest outdoor bazaar. This year's night market fixes its lens on all things homegrown and unapologetically Filipino. From divine dishes and local crafts to must-haves for the kitchen, garden and the rest of the home, there's no doubt about it: there's bound to be something for every Juan in the Local Holiday Night Market's six districts.
The Regional District spotlights the craftsmanship and creativity of the Philippines. Featuring unique, locally-produced products and delicacies from across Luzon, Visayas and Mindanao, this is the ultimate place to get your pasalubong fix. Score classic and flavored coffee beans, an assortment of snacks and spreads, leather goods and proudly Marikina-made shoes, among other local specialties.
The Wandergram-led Lifestyle District delivers a gifting option for everyone in your list: from sustainable, zero-waste presents for your environmentalist best friend to skincare and makeup finds for your favorite beauty junkie. Instead of highlighting international brands and imported products, the Lifestyle District instead lends its platform to new and established entrepreneurs, staying true to its vision of helping the bright-eyed and business-savvy reach a larger audience.
If it's celebrity-owned items and goods produced by the stars themselves that you're looking for, Celebrity District is just the place. Organized in partnership with children's book author and celebrity mom Tin Tin Babao, guests can shop from up to 30 merchants including Diana Zubiri, Miriam Quiambao, Tippy Dos Santos, Nene Tamayo, and Yana Asistio, among others. Meanwhile, the Student District is a joint effort with the UP Organization of Business Economics Majors to support student entrepreneurs in their business ventures. Expect to see baked goods, artisanal soaps, and other one-of-a-kind, gift-worthy products perfect for your family and friends!
Over at the Cuisine District, up to 30 merchants will be serving up delectable dishes, mouth-watering snacks, and refreshing beverages. Organized by Mercato Centrale, the #1 food and lifestyle food incubator market in Metro Manila, guests can expect a curated selection of sumptuous Filipino and international food choices from home-based vendors. If you're more of a green thumb than a foodie, consider dropping by the Green District. Organized in partnership with the Landscape Management Group and Ayala Property Management Corporation, there will be lots more than just succulents and houseplants (although there will be plenty of those, too!). Featuring vendors from across the country, this district offers an answer to every gardening and landscaping-related need.
Look and Listen: Three Nights of Entertainment
The excitement doesn't stop at the interesting finds and gift shopping. Circuit Makati serves up festive accompaniment to keep guests entertained through all three nights of the Holiday Night Market. Every evening from 5:30 PM to 11 PM, the Globe Circuit Events Grounds will set the stage for CineCircuit outdoor movie screenings, contemporary arts and dance performances, live chorale performances, and sets by some of OPM's finest. On November 15, indie band Munimuni will bring their signature "makata pop" sound to the Holiday Night Market, while on November 16, guests will get to experience hearing Indayo's songs of love, life and hope first-hand. Lastly, on the final day of the night market, 7-piece band Lola Amour will bring their unique pop-meets-funk sound to the Circuit Holiday Night Market.
What's New at Circuit Makati?
The thrill doesn't stop at the Circuit Holiday Night Market. The list of reasons to visit Circuit Makati just keeps growing. Instagram buffs can enjoy taking photos at the Interactive Wall Mural along Symphony Drive. Painted by artist Nini Andrada Sacro with the help of artistic Makatizens, the mural is the perfect backdrop for your next Instagram post. Delighting mall-goers soon is Reg Yuson's artwork which will be located by the water along Circuit Lane.
Ayala Malls Circuit is also home to unique merchants like Taiwanese bakeshop Original Cake, and Avocadoria, which combines avocado and decadent treats into a guilt-free dessert. Newly opened Japanese Food Chain Marugame Udon, is now serving Japanese comfort food to a new level with its freshly made Sanuki-style udon and crispy fried tempura.
Soon to open are Homegrown restaurant Mary Grace which has become the go-to place for their comforting tsokolate paired with pillowy ensaymada, and the country's ever-reliable office and school supplies shop, National Bookstore. Household shopping club S&R Membership Shopping is also set to open on January 2020, which will be located right beside Ayala Malls Circuit.
New developments on the Circuit Makati premises include the Circuit Performing Arts Theater, which will be opening to the public on May 2020, offering a platform to propel Filipino talent to a wider audience. Centrally located and designed to meet international standards, the theater further pushes the envelope for performing arts in the country.
There's no better way to welcome the holidays. Revel in the Christmas spirit with the entire family at the Circuit Holiday Night Market 2019!
Tickets for the Circuit Holiday Night Market will be available at the Globe Circuit Events Grounds registration area. Regular tickets are priced at P100, while student, PWD or senior citizen tickets are priced at P50. Children 4 feet and below may enter the night market free of charge.
Hits: 114