Bwyd Da, Hwyliau Da (Good Food, Good Mood)
---

---
When John and I moved to the U.K., our very first holiday was a road trip to Cardiff. Back then, it felt like we were driving to a different world because the Welsh language didn't make sense to us—the words have too many consonants, not enough vowels and we didn't have a clue how to pronounce anything. Our tongues weren't even twisted from trying, but were paralysed with fear! The trip to Cardiff almost 15 years ago was special because it marked the time when we finally had a car, so when the opportunity came to go back, we were both excited.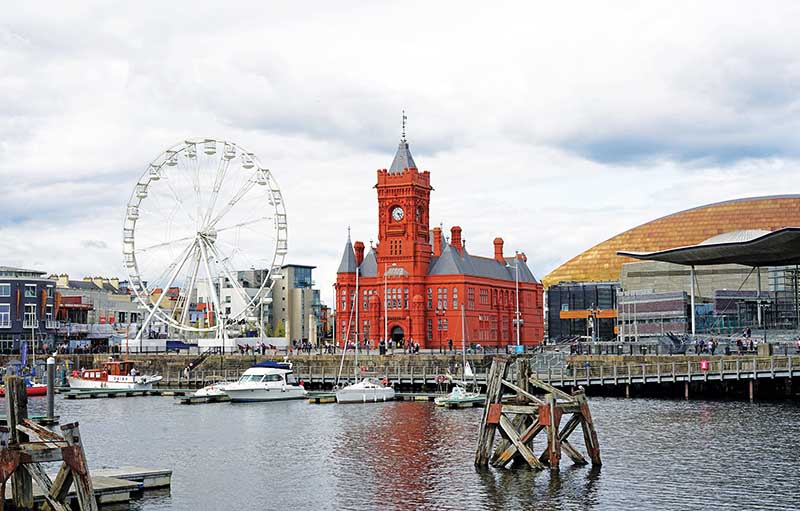 Cardiff is the capital of Wales and is situated in the south, by the coast. Coming from where we live, the approach to Wales is via the Severn river crossing, and whether you take the first Severn bridge or the second—officially called the Prince of Wales bridge—it is a spectacular traverse across the river. Cardiff is a delightful city with a medieval castle in the city centre, just across the pedestrianised main shopping district. Within the castle walls is an exquisitely decorated manor house with gilded ceilings, ornately patterned wall paper and intricate wood carvings. Every room surrounds each visitor with opulence that only the 19th century Victorians know how to deliver!
Cardiff city centre has an indoor market, lots of cafés and restaurants, and is the best place to sample traditional Welsh food. Prior to our trip, I prepared a list of things to try and it was our mission to eat them all! First on the food agenda was Welsh cakes. Welsh cakes look like mini pancakes and just like pancakes they are cooked on a griddle but they taste more like a soft cookie. Head to Fabulous Welshcakes just across Cardiff Castle to savour some because theirs are so buttery and definitely fabulous! If you can, wait for those warm off the griddle.
Up next is Glamorgan sausage, which is not a sausage in the traditional sense. We had it for breakfast and it's perfect for vegetarians because it's only made with cheese, leeks and breadcrumbs. Coffee Barker in Castle Arcade has great ambiance, and is a good choice to have some.
I knew our stomachs wouldn't have the capacity to consume everything on the list, so if we could have only one more dish then it would definitely be Welsh rarebit. When I initially saw Welsh rarebit on the lunch menu of Fortnum and Manson many years ago, I initially thought it was a rabbit or meat dish, but it's actually an extremely delicious version of cheese on toast. John and I both love cheese, so we made sure that we would have the authentic version in Cardiff. The Welsh rarebit from Madame Fromage, served with a side of mixed salad and crispy bacon, didn't disappoint.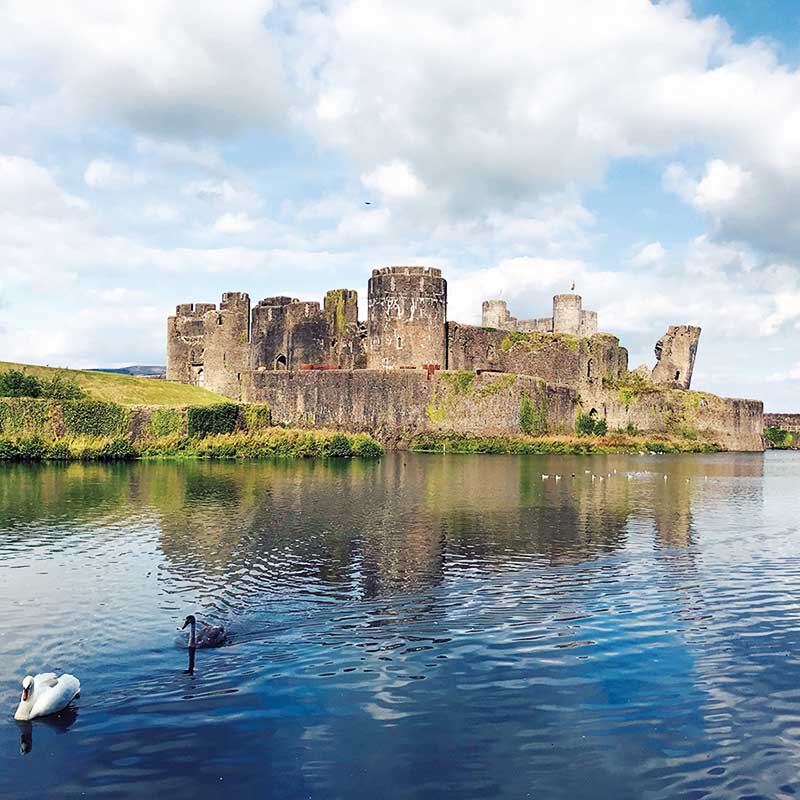 It was time to head home but for cheese lovers like us, we wouldn't have left Wales without stopping over at Caerphilly, a small town with a medieval castle and a well-known cheese bearing its name. Besides, it was only a 20-minute detour up north.
Bwyd da, hwyliau da (good food, good mood)—I couldn't even try to say this, but this encapsulates how our short trip back to Cardiff was for us the second time around.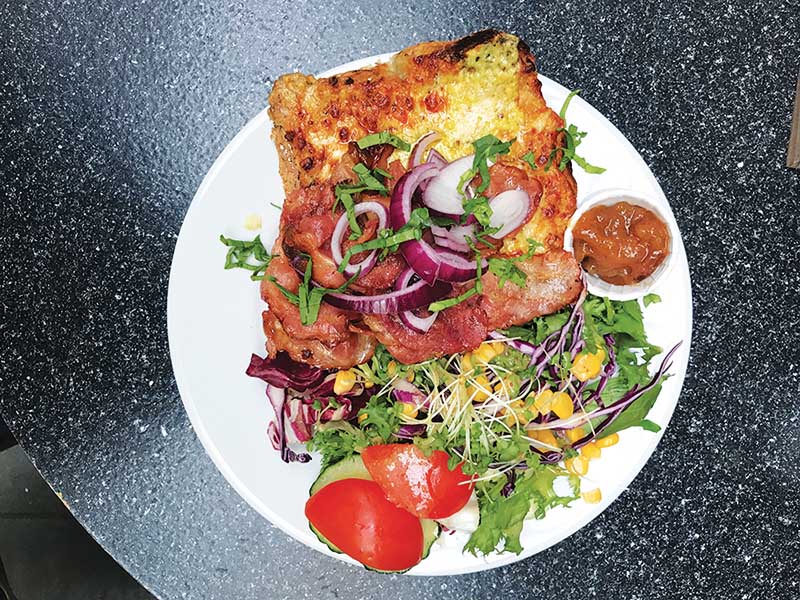 Recipe for Welsh Rarebit
Adapted from Felicity Cloake's article "How to cook perfect Welsh rarebit" from The Guardian UK
Ingredients:
1 tsp English mustard powder
3 tbsp stout (any dark beer would be a    good substitute)
30g butter
175g Caerphilly cheese, grated (any mature cheddar cheese would be a good substitute but please do not use American-style cheddar cheese)
2 tsp Worcestershire sauce
2 pcs egg yolks
2 to 3 slices granary bread, lightly toasted (wholemeal or any seeded bread            would do)
1 to 2 pcs tomatoes, sliced in half and pan-fried (optional)
sea salt
freshly cracked black pepper
Procedure:
Preheat the oven grill. 
In a small saucepan, add the English mustard powder and a little of the beer and mix together to form a paste.
Add the rest of the beer and all of the butter.
Heat on low to medium heat and stir until the butter is melted.
Add the grated cheese and increase the heat to   medium-high.
Stir constantly until the cheese is melted and the mixture is completely smooth.
Remove from the heat and stir in the Worcestershire sauce.
Let the mixture cool a bit and add the two egg yolks.
Stir vigorously to combine the thick mixture thoroughly.
Place the bread slices on a baking tray and to each slice, spoon a generous amount of the warm cheese mixture.  Spread evenly until the whole bread slice is covered up to the edges.
Grill until bubbling and lightly browned.
Serve with a pan-fried tomato slice and season with sea salt and freshly cracked black pepper.