Korean Style Fried Chicken and Crispy Fried Chicken with Mashed Potatoes and Gravy
Here are a couple of Quick and Easy recipes from Magnolia Chicken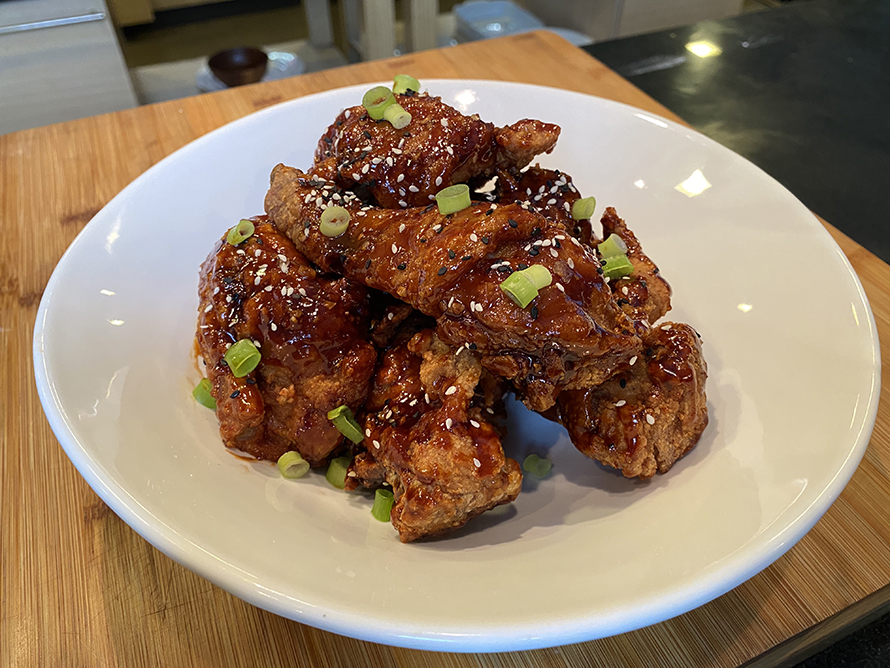 Makes 6 servings (Yield: 1 cup sauce)
Ingredients:
1 (1kg) pack MAGNOLIA READY – TO-GO-COOK FRIED CHICKEN ,cooked according to package directions.
1 tsp sesame seeds for garnish
1 tbsp chopped green onions for garnish
KOREAN SAUCE
3 tbsp tomato ketchup
2 tbsp Gochujang (Korean chilli paste)
1/4 cup honey
1/4 cup brown sugar
2 tbsp soy sauce
2 (4 cloves) tbsp minced garlic
1 tbsp sesame oil
PROCEDURE:
In a saucepan, combine Korean sauce ingredients. Cook over low to medium heat. Let simmer until the mixture thickens.
In a large bowl, toss the fried chicken in sauce until evenly coated. Garnish with sesame seeds and green onions. Serve immediately.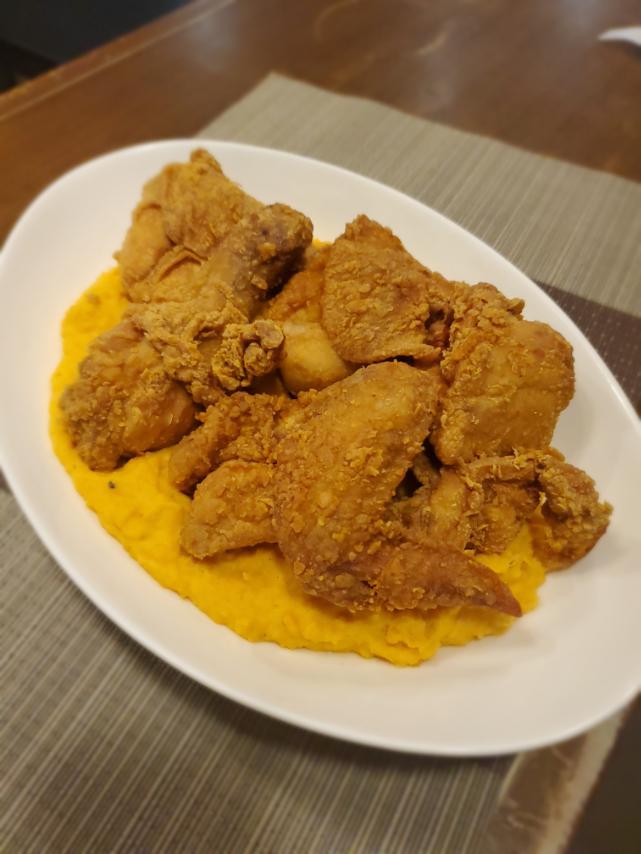 Makes 7 servings (Yield: 7 pc chicken and 7 cups mashed potato / 1 pc chicken and i cup mashed potato per serving)
Ingredients:
1 (1kg) pack MAGNOLIA READY-TO-COOK-FRIED CHICKEN, prepared according to package directions
4 cups GOLDEN FRY PALM OIL
2 cups prepared gravy (you may also search for "Classic Gravy" in the recipes section of homefoodie.com.ph)
MASHED POTATOES
1 cup MAGNOLIA GOLD BUTTER UNSALTED
2 (250ml each) packs MAGNOLIA ALL -PURPOS CREAM
1 kg potatoes, boiled, peeled then mashed
1 tsp iodized fine salt
1/2 tsp pepper
PROCEDURE
1. Heat oil in a pan and fry chicken for 12-15 minutes. Set aside and keep warm.
2.In a sauce pan, heat butter and cream. Add cream mixture to mashed potatoes then season with salt and pepper. Mix well and set aside.
3. On a serving plate, scoop mashed potatoes and mound in the middle then top with crispy fried chicken. Pour or serve gravy on the side.
For more recipes, please visit the link below.
https://homefoodie.com.ph/recipe/crispy-fried-chicken-with-sweet-mashed-potato-and-gravy
Hits: 160