Las Casas Filipinas de Acuzar lights up the season with recycled tree competition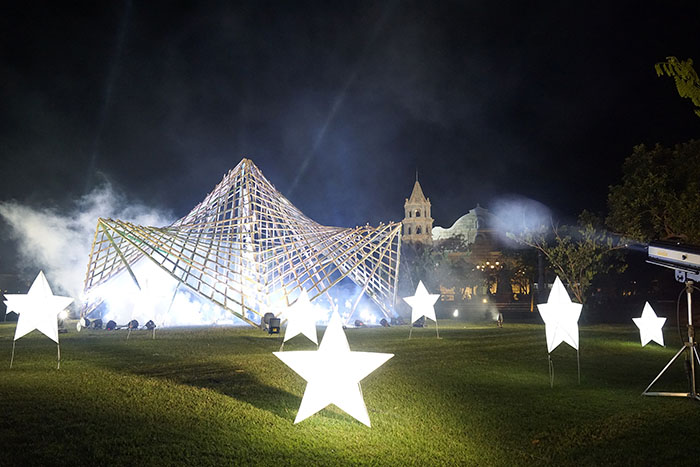 Christmas is a season of colorful traditions and joyful memories. But this time of the year also comes out with a lot of trash that brings forth so much harm to the environment. In fact, Philippines is the third largest contributor of ocean plastics at 500,000 tons per year, said by World Vision based from a report by an international environmental group.
Thus as its way of giving back, Las Casas Filipinas de Acuzar skips the usual artificial Christmas tree and launches "Christmas Tree-Cycle Competition," a special cause that aims to promote environmental conservation in the entire province of Bataan. 
Launched last October 15, said craftsmanship competition, which is open to all the municipalities of Bataan, encourages the locals to unleash their creativity, camaraderie, and leadership while saving Mother Earth.
Each of the 12 participating municipalities and city will come up with a 20-feet Christmas tree made solely from recyclable materials. Contestants must ensure that their trees and ornaments are weather-proof. 
These trees will be displayed within the vicinity of Las Casas starting on December 7 for the grand reveal and heritage resort's official lighting ceremony.
Marivent Resort Hotel Inc. President Paul Kerr said, "we really wanted  to tap all the Bataeñoes and get them involved in this meaningful project. We can make a big difference if all of us are working towards one goal – and that is to have a Green Christmas."
"Moreso, when we make our trees ourselves, from the recyclable materials to how it will actually look, we l pack a whole lot of meaning into it. That's what we want to achieve. The whole making-the-tree experience that this competition can provide to each municipality means so much more than getting a ready-made Christmas tree."
Aside from the picturesque views of Las Casas, guests can marvel at the undeniable world-class creativity of the men and women of Bataan.
The competition's grand winner will receive PHP 200,000 while the runner's up will get PHP 100,000 and PHP 50,000 respectively. Non-winners will still take home PHP 10,000 each. 
Additionally, Las Casas will also be launching its Chorale Competition that will feature a total of 12 groups from the 11 municipalities and 1 city of Bataan.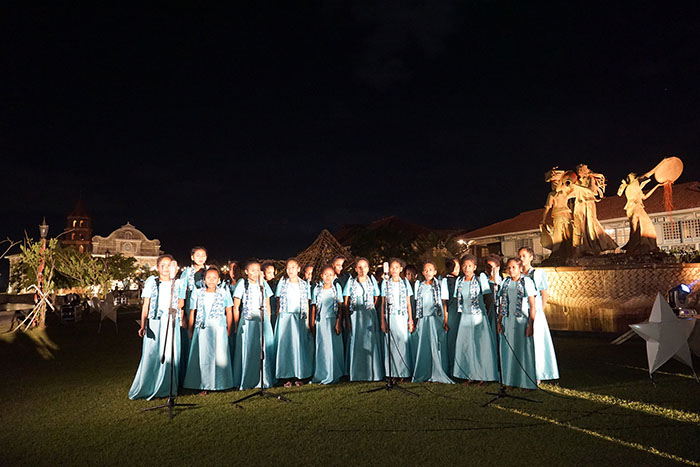 Positioned as Bataan's biggest amateur chorale competition, this does not only promote performing arts but becomes an avenue to showcase the local's vocal talents.
Remaining finalists will have a final showdown in a Christmas concert titled "A Christmas Carol" on December 15, the first day of the traditional "Simbang Gabi" at Sanctuario de San Jose.
For more information, visit www.lascasasfilipinas.com or Las Casas Filipinas de Acuzar on Facebook and Instagram.
Hits: 85