Naughty is Nice for all Occasions…Especially Kink Cakes for Christmas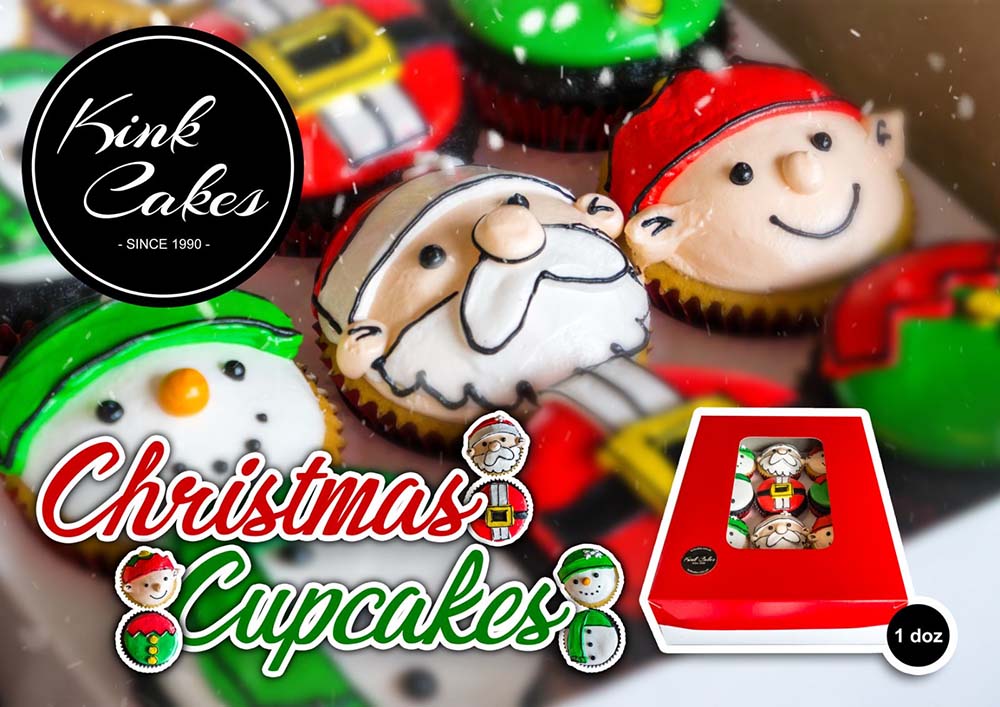 When Kink Cakes started in 1990, it dreamt of revolutionizing the cake industry. It wanted to be a specialist and the leader in customized cakes, and become a venue where customers can create their own designs, allowing their imagination to run free.
And set the pace, it did. But while it produced cakes that are fun, original, imaginative, and were of high quality, it also gained a reputation for its naughty designs. So much so that it became the go-to cake shop for those who wanted something more risqué and provocative.
It would be good to remember, however, that Kink Cakes actually makes cakes for every demographic – from the adult, to the innocent, from the more mature, to the younger market. It caters to all occasions – weddings, baptisms, birthdays, anniversaries, and other memorable events. All cakes, novelty chocolates, cookies, and treats are handmade and decorated.
This creative and witty side of Kink Cakes is especially showcased by its array of Christmas cupcakes. Picture perfect is that adorable snowman donning a hat, the HO HO HO Santa, or even a cheery Santa's elf. All these cupcakes are iced with delicious marshmallow meringue frosting.
So, celebrate this Christmas with Kink Cakes' nice and charming line of cupcakes that will draw joyful smiles from those who will take one look and then declare: "They look too good to eat!" Well, by all means, take a picture of that adorable Kink Cakes cupcake, then bite into its delicious goodness. What's more, they can customize any cake from your imagination to their creation.
Check out Kink Cakes, visit their website : www.kinkcakes.com.ph, FB:@kinkcakesph or contact them at
Hotlines: 09178651006 & 7442377. You may also visit their outlets at Kink Cakes Timog, – C12 Landsdale arcade, Timog Avenue QC – 09176343274 & 3724454, Kink Cakes Makati – 78625 Corner Eduque Street, Makati avenue – 09176344039 & 3986586 and Kink Cakes Commonwealth – Don Antonio Arcade, Holy Spirit Drive QC – 3585390 and 09171106969
Hits: 535