Give your immune system a boost with ProSource Virgin Coconut Oil and Nuco coconut-based products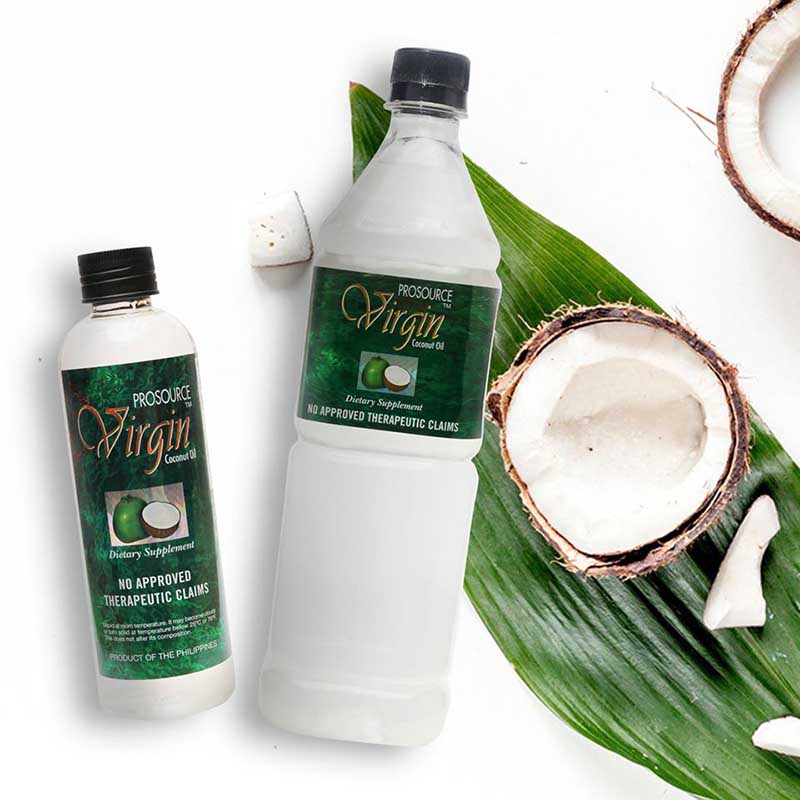 As the Novel Coronavirus 2019 (nCoV-2019) has become an alarming global pandemic, with two cases now being reported in the Philippines, taking precautions towards one's health and wellbeing has become essential. Besides not being able to report to work, the risky possibility of infecting others is also there.
Apart from having frequently clean hands through regular washing, plus avoiding close contact with anyone who has fever and cough, one effective way to avoid falling ill is by boosting your immune system. And while a cure for 2019-nCoV is still being developed; thankfully, there exists a natural, scientifically-proven method of immune system strengthening—the intake of coconut oil!
According to a paper entitled "The Potential of Coconut Oil as an Effective and Safe Antiviral Agent Against the Novel Coronavirus (nCov-2019)" authored by Fabian M. Dayrit, Ph.D, of the Ateneo de Manila University, and Mary T. Newport, M.D., of Springhill Nematology of Florida, USA, they have confirmed what has been known for many years: that Lauric acid (C12), a medium-chain fatty acid which makes up about 50% of coconut oil, and its derivative, monolaurin, a metabolite that is naturally produced by the body's own enzymes upon ingestion of coconut oil and is also available in pure form as a supplement, possesses significant antiviral activity.
Specifically, Sodium lauryl sulfate, a common surfactant that is made from lauric acid, has been shown to have potent antiviral properties. "Coconut oil and its derivatives have been shown to be safe and effective antiviral compounds in both humans and animals," both eminent authors state. They therefore suggest that Coconut Oil be considered as a general prophylactic against viral and microbial infection.
On a consumer level, what then are the best sources of C12 Lauric Acid? There's coconut cooking oil which has 45% Lauric Acid; Coconut milk which has 15-25%; Desiccated Coconut and whole coconuts which have 16%; and Virgin Coconut Oil or VCO which has 45% Lauric Acid + Polyphenol antioxidants.
Of course, it is worth stressing that not all VCO's are created equal. The VCO you take has to be USDA certified organic, non-GMO, unbleached and unrefined, and should not be deodorized. For this, there's only ProSource products!
Founded in 1995, ProSource International now readily serves customers in North America, Asia, Australia, and Europe, providing an extensive range of the highest quality organic and conventional coconut products, all Halal and Kosher certified, and manufactured under GMP and HACCP systems.
Among the healthful products you can enjoy include ProSource Extra Virgin Coconut Oil, NUCO Coconut Crunch, a grain-free cereal, and NUCO Coconut Wraps that come in original, cinnamon, turmeric and moringa flavors!
For more information, visit prosourcecoconut.com or their Facebook page at https://www.facebook.com/ProSourceVCO/.
Hits: 155