Sweet promises came true with the Limited Edition Cadbury Dairy Milk Promise Pack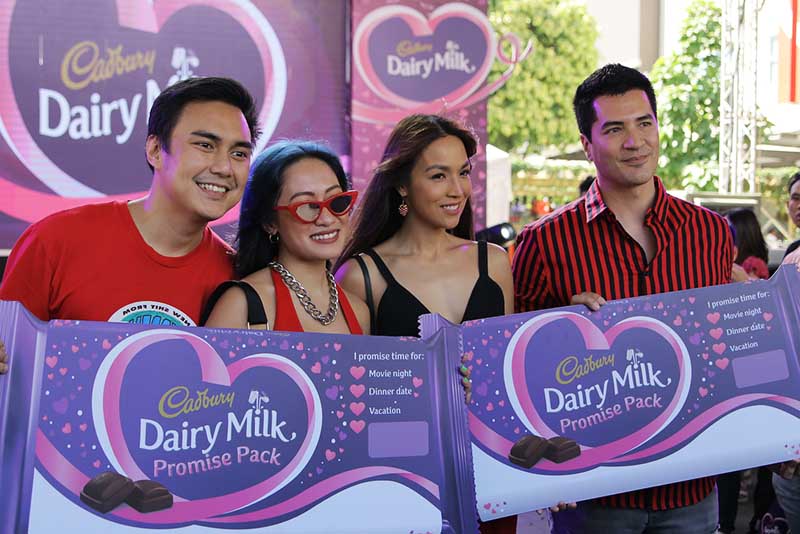 Cadbury Dairy Milk celebrated Valentine's Day with a promise in its latest offering, Cadbury Dairy Milk Promise Pack. Your favorite Cadbury Dairy Milk chocolate is in a special edition packaging that enables you to make a simple promise by scratching it off the pack, or make a unique one by writing it down. With the limited-edition Cadbury Dairy Milk Promise Pack, you can show how committed you are in giving your undivided attention and making beautiful memories with those you care about.
Held at Activity Area, 9th Avenue, BGC, Cadbury Dairy Milk filled the place with love with its henna tattoo booth, band booths, insta-worthy purple love arcs, and live performances from local musicians. In attendance, celebrity couples Aubrey Miles and Troy Montero, vloggers Laureen Uy, Miggy Cruz, John Manalo,and Erika Manalo enjoyed the festivities with their followers.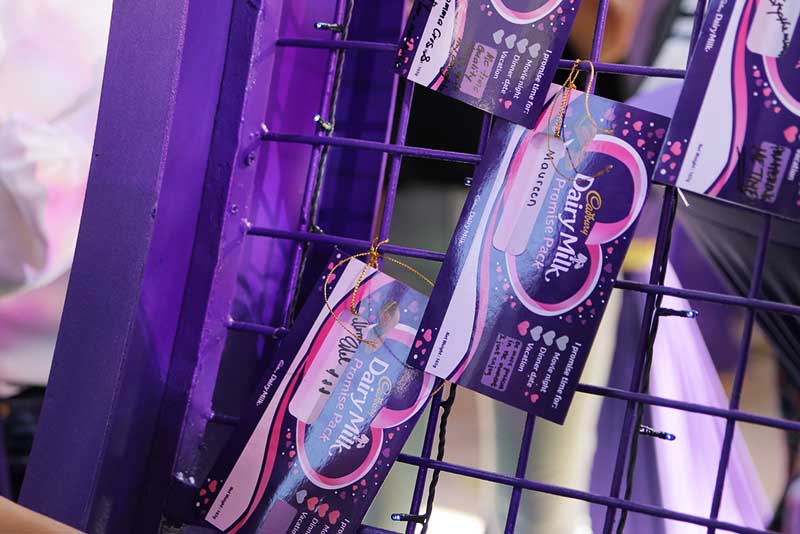 At the event, Cadbury Dairy Milk raised an important concern and that is we're spending less quality time with our loved ones. It's due to the fast-paced lifestyle brought by social media. We all may be connected through social media, but it's hard not to get distracted by our gadgets and truly be present when we're with the people who matter the most. It's the season of love! So it's time to slow down and show the people you love the priceless gift of your time with the new Cadbury Dairy Milk Promise Pack. So make that promise with the Cadbury Dairy Milk Promise Pack.
"The campaign is great cause it's an example of how small gestures can make a huge difference. By making a promise to your partner you can already make her happy and she has something to look forward to," shared by Miggy, "as for my promise to Laureen, magdadate kami more sa shabu-shabu and ramen kahit hindi ko masyado gusto." "I promise to learn how to cook so I can create a delicious dish for Miggy. He always cooks for me and so I want to do the same for him," Laureen's promise to Cruz.
"When you love someone you treat that someone like you but not your own.. Never be afraid to give your 100%," Aubrey's thoughts on the campaign. "My love for you is both my weakness as well as my strength," Troy mused to Aubrey.
The Cadbury Dairy Milk Promise Pack is available at leading supermarkets and convenience stores nationwide. For more details, head to Cadbury Dairy Milk's Facebook page.
Hits: 88