Women Overcome the Obstacles of The 'Sara-Sara' Store Through the Coca-Cola Star Program
In every community, stands a dependable sari-sari store – an icon of everyday Filipino living and one of the micro-enterprises that comprise of 88.45% of the total MSME's in the country. Often run by hardworking nanays, the sari-sari store is an example of how Pinays contribute 35% to 40% to the Philippine economy.
Despite these facts, sari-sari store and carinderia owners are not taken seriously as entrepreneurs and their support is often perceived as a 'small' contribution to the family income. Because of unconscious gender biases enforced by traditional societal expectations, they deal with the pressure of managing the household as part of their 'duties' as women on top of the pressure of handling their businesses.
This leads to the reality of the 'sara-sara' stores – sari-sari stores forced into closure because its owners are ill-equipped with the confidence and the know-how to handle numerous obstacles that come with the business.
Lack of capital, rent and location problems, absence of assistance, are just some of the challenges that they experience. And because of the confines that society has imposed upon them, they face these with a fear of seeking innovative solutions, a hesitance of investing in their growth, and a lack of belief in their capabilities.
This is the mindset that Coca-Cola Philippines aimed to shift through the Sari-Sari Store Training and Access to Resources (STAR) Program. With an integrated module on gender sensitivity developed with the Technical Education and Skills Development Authority (TESDA), the STAR program encourages them to rewrite the scripts that society has written for them by unleashing their economic potential.
Through the module, trainees are made to realize that beyond being homemakers they are decision-makers, that they do not have to do all the household work, and that they do not have to compromise their roles as mothers and wives when they decide to put up a business.
Lita Igong-Igong and Carmelita Aspiras, two mothers who dealt with major life struggles were empowered to overcome these with help from the STAR program.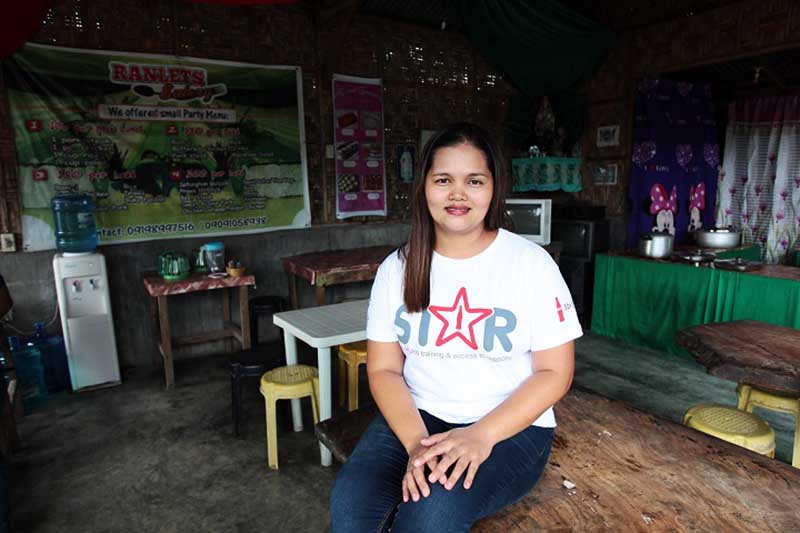 After Typhoon Pablo, Lita, like many micro-retailers, was financially unprepared to handle the disaster and barely had enough money to start a new carinderia. Carmelita, on the other hand, dealt with constantly depleting inventory and increasing debts which nearly caused her to close her store – her source of income to pay for her children's schooling.
After the gender sensitivity module, the STAR program continues with multiple modules on business skills and provides access to resources, and access to peer mentoring support necessary to maintain and grow their micro-business ventures.
This is how Carmelita and Lita began learning about how to grow their businesses. Since then, Carmelita has continued to run her sari-sari store and has diversified her offerings to include Filipino desserts, while Lita was able to exponentially increase her family's income from their carinderia and food catering business from P6,000 per month to P300,000 per month.
More women like Carmelita and Lita have experienced a significant change upon being a STARpreneur. In a 2017 report of the program's impact, it was stated that 96% of the women shared that their business improved because of the lessons that they applied from the training.
The study was conducted in the span of two years and revealed the best practices that STARprenuers applied to their businesses. After the training, 21% more of the trainees applied percentage mark-ups to ensure their profits while 16% more began record-keeping leading to better financial and inventory management.
As a result, the participants also reported an increase in business revenue by 17% and size of inventory by 20%. Because of this growth, women felt more financially stable with 32% more women feeling very confident about their future stability.
By the first quarter of 2020, Coca-Cola Philippines will be reaching its goal of empowering 200,000 Filipino women – a contingent of its global target to impact the lives of 5 million women all over the world. As it draws nearer to this milestone, Coca-Cola is dedicated to going beyond and continuing to inspire more women to believe in their strengths.
Hits: 325