CCYG All You Can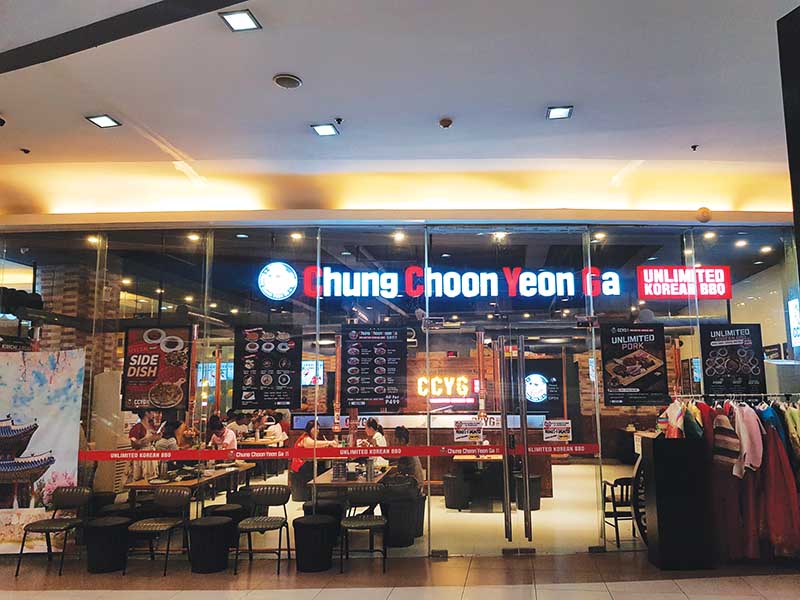 In the past few years, we've seen a deluge of Korean culture in the country. Korean pop culture has taken our country by storm. It started with Korean TV dramas, available online or in bootleg DVD form. Eventually, these drama shows made it to local network TV, dubbed in Filipino. Next came K-pop—boy bands and girl groups had youngsters dancing to and even singing Korean pop music. More recently, the country saw a rise in the consumption of Korean food. From fried chicken to spicy noodles to all-you-can-eat buffet places, it seems that we won't be escaping everything Korean for the foreseeable future.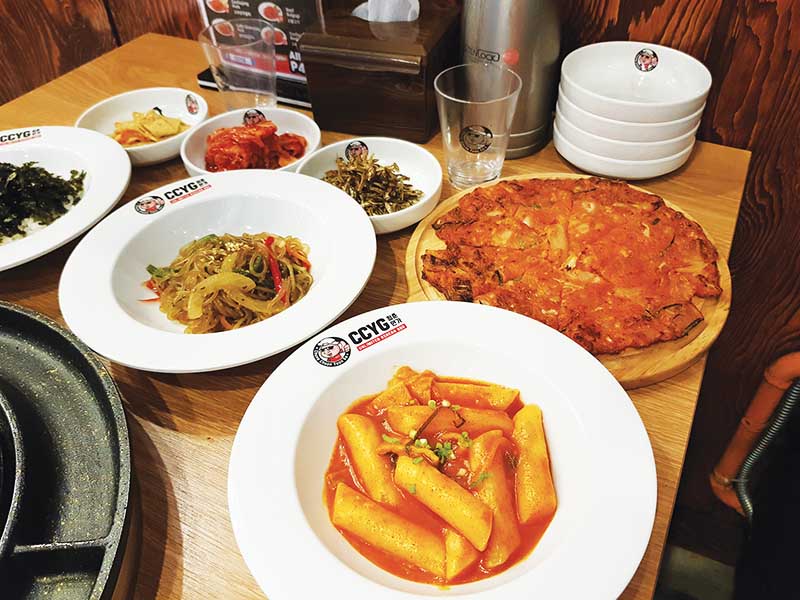 The demand for Korean culture has resulted in the sprouting of Korean BBQ restaurants all over the country. Samgyupsal, or grilled pork belly slices, has been the most widely replicated restaurant concept for the past few years. It's relatively simple: you get as much slices of pork (or pork and beef) as you want, you're given the accompanying sides (banchan), some sauces and vegetables, and you're set. The simplicity and universal appeal that Korean BBQ has resulted in hundreds, if not thousands, of the same restaurants dotting a good part of the metropolis, even as far as some big towns in the countryside. But with the same set-up, very similar menus, and flavors that are dependent on readily available pastes and marinades, how can one restaurant be different from the other? How is one Korean BBQ joint better than the rest? It comes down to the details!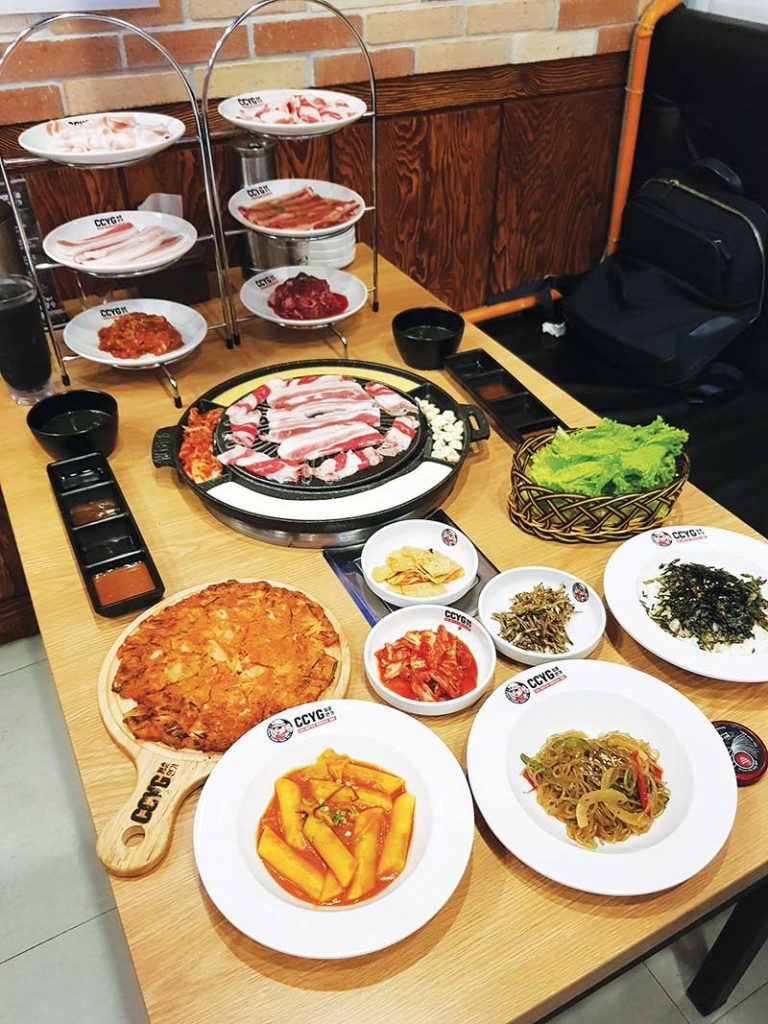 The newest Samgyupsal place on the block is CCYG that stands for Chung Choon Yeon Ga, meaning Young Sweet Love or Memories of Young Love. If you're wondering why a Korean Samgyupsal joint would get a relatively poetic name, then you haven't been watching enough K-dramas. It's very natural in Korean culture to choose words with a literary bent no matter the context.
To be able to set itself apart and above the competition starts with their meats. It is, after all, the main draw of K-BBQ. They import their meats (mostly from the US) to meet the standards set in Korea. Being a franchise, stringent standards are set to maintain the highest quality. Lucky for us, it means that eating at CCYG in the Philippines is exactly like eating at any of their 15 branches across Korea. CCYG is run by SY Group Ltd in Korea that owns 320 restaurants across Korea with brands such as Kkojisakke, a Korean Iyazaki concept and Alley Pub, a pub concept with a Korean bent.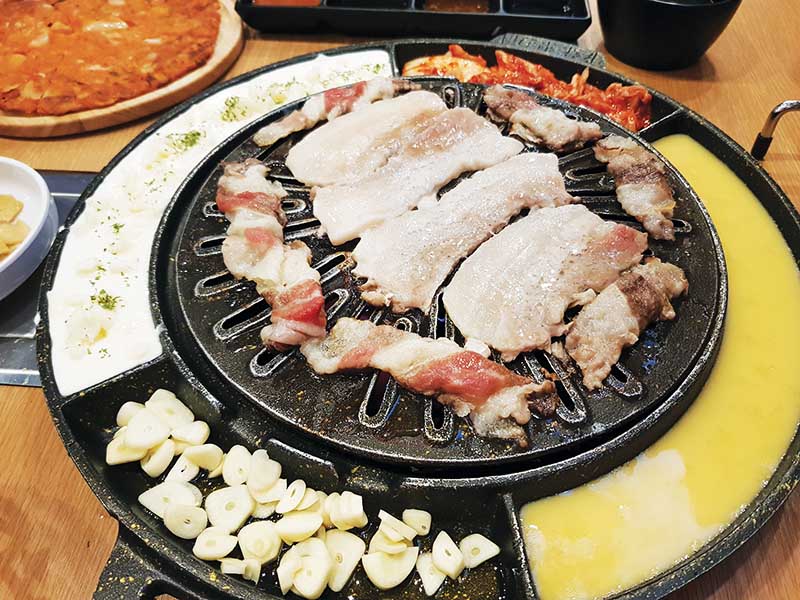 Next are the side dishes and sauces. Banchan (side dishes) are integral in a Korean meal. The quality, the variety and the freshness of ingredients used in these side dishes can make or break a meal. CCYG has the standards but done well. Some of them are tteokbokki, japchae, and seafood jeon, bulgogi jeon, and kimchi jeon, which they named Korean "pizza". The dipping sauces also play an important role in the whole experience since most of the meats come unseasoned. By dipping and smearing the meat in various sauces, diners can customize each bite to their preference. It's also important to mention the cheese sauce in CCYG is pretty much better than everywhere else because they use cream cheese and mozzarella, which combines flavor and gooeyness. The cheese sauce in other eat-all-you-can samgyupsal places tend to not taste much of anything, which we would normally just dip in to neutralize the overly-sweet marinades in some of the meat.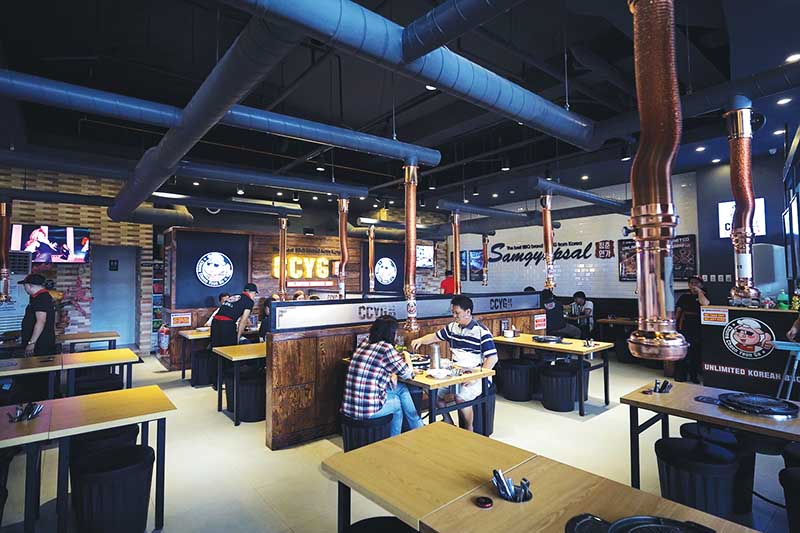 Other important details like the type of rice served are often overlooked, but not so at CCYG. They serve premium short-grain rice. Something as simple as bad rice can ruin an otherwise fine meal, so CCYG makes sure that all bases are covered, including the rice. Plain rice is available, but why eat plain when rice balls are available, which is a bowl of rice seasoned with sesame oil and seaweed, which you mix and then form into balls, after which you grill them on the plate alongside the meats.
Not part of the eat all you can menu, but worth trying are the other side dishes like the bibimpab, which was our favorite, and big egg roll (although scrambled egg is also available to steam in the grill boat). They also have ramyuns, various jjigaes (stews), and chapagetti (which is like the instant version of jjajangmyeon).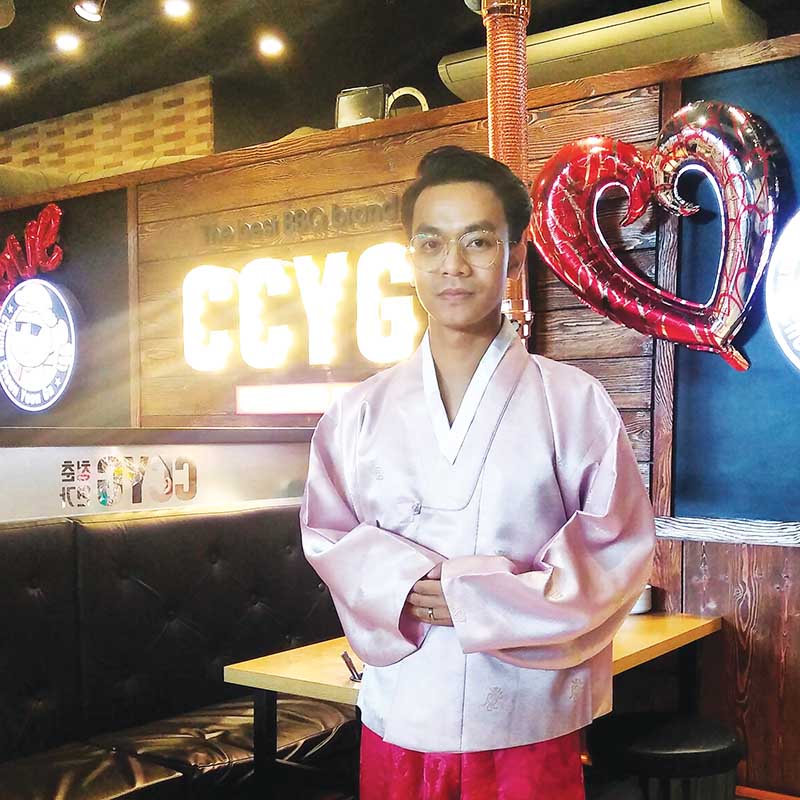 We can't end this without mentioning the slush, which we enjoyed very much that we had two servings each. It comes in grape and orange flavors, and the orange hue is good for Instagram but we all preferred the grape. It's the perfect accompaniment to the Samgyupsal because it serves as a palate cleanser, like a sorbet, if you will. There is also a rack of traditional Korean garb at the door, which diners can wear and take photos of for souvenir while waiting for their meal. If you're looking for a more authentic Korean samgyupsal experience, CCYG is certainly a good place to start.
CCYG is located at Il Terrazzo on 33 Sct. Madriñan Street, Tomas Morato Avenue, Quezon City. They are open from 11:00 a.m. to 2:00 a.m.