Francesco's opens second branch in BGC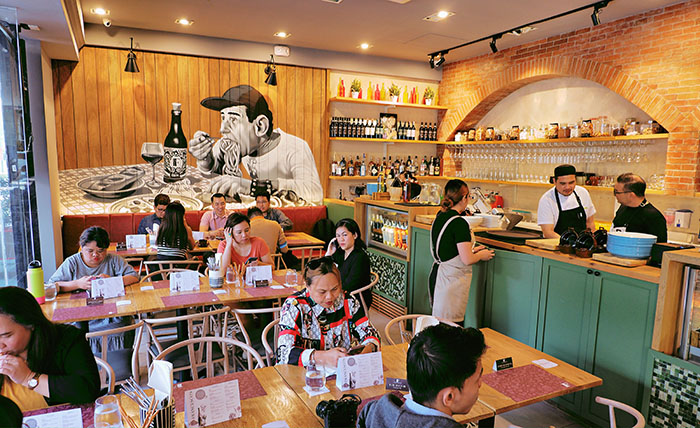 Who says you need to fly miles to taste the best of Italy when it's already in BGC? 
Francesco's—the home of classic and authentic Italian cuisine and San Juan's best kept secret in Manila—finally opened its second branch in Bonifacio Global City (BGC), ready to serve their pastideliziosi to the mini-city. 
Named after its spirited Italian chef Francesco Rizzo, Francesco's offers a wide selection of palate-pleasing traditionaland rich regional cuisine from the Italian peninsula that will certainly satisfy the taste buds of BGC professionals and foodies alike.
MFT Group of Companies, a private equity firm that targets family legacy businesses, is proud to be part of Francesco's expansion into the bustling, world-class and thriving BGC.
"We, at MFT Group, hoped to serve as the catalyst for the expansion of Francesco's.
It is a well-loved family business that we truly believe in. And we feel honored and grateful that Chef Francesco trusted MFT Group to bring and share his restaurant to another location that can't wait to get a taste of his delicious offerings. And as Francesco's partner, we remain committed to bring Chef's culinary creations to more prime spots in the metro," said Eric Tan, chief operations officer of MFT Group of Companies.
Rustic, Cosmopolitan feel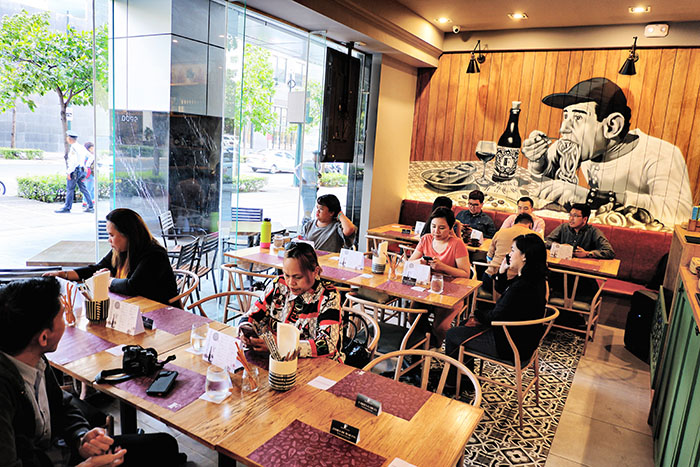 For Francesco's BGC branch, it took on a more casual, cosmopolitan look by merging the urban setting of the mini-city and rustic feel of Italian dining. It features a glass façade and a striking wall art to create a modern ambience, while incorporating the brick and wood interiors of Italy, highlighted by the warm hospitality of its staff.
"We take absolute pride in our highly acclaimed food, enhanced by the warm and inviting ambience that our restaurant provides, making us a preferred venue for business and social gatherings, especially in this side of the metro," said Chef Rizzo.
Francesco's is famous for its own take on Southern Italian dishes that are deeply rooted in traditional and family-owned recipes.
Among its most delectable crowd-favorites are its Polipo, Chef Rizzo's octopus on pureed cauliflower; meatballs made with Rizzo's own blend of meat simply sauced with tomato and sprinkled with cheese; the Chicken Cacciatore that comes with a rich porcini mushroom stew and is paired with pasta alfredo; and its array of brick-oven pizza. They currently have five variants of toppings on their 10-inch thin-crust pizzas, of which the Parma Ham, Arugula, and Cherry Tomato are crowd favorites
Diners may conclude their Italian gastronomic experience with Francesco's sweet bestsellers. Francesco's Cannoli and tiramisu have been known to be among the best in the city. Its extra crunchy flaky shell, decadent mascarpone cheese filling with pistachio and chocolate chips are to die for, while its tiramisu shares the rich tangy mascarpone cheese base but instead adds coffee liqueur for its flavor. 
And there's seem to be more in the pipeline as Francesco's partnership with MFT Group sees to expand the famed Italian restaurant to more areas in the south of the metro. 
Francesco's Kitchen BGC is located at the ground floor of BGC Corporate Center, 30th St., Taguig City. It is open daily from 11:30 a.m. to 12 midnight. 
Hits: 192