Angeles Fried Chicken: Pampanga's Answer To Your Hungry Appetite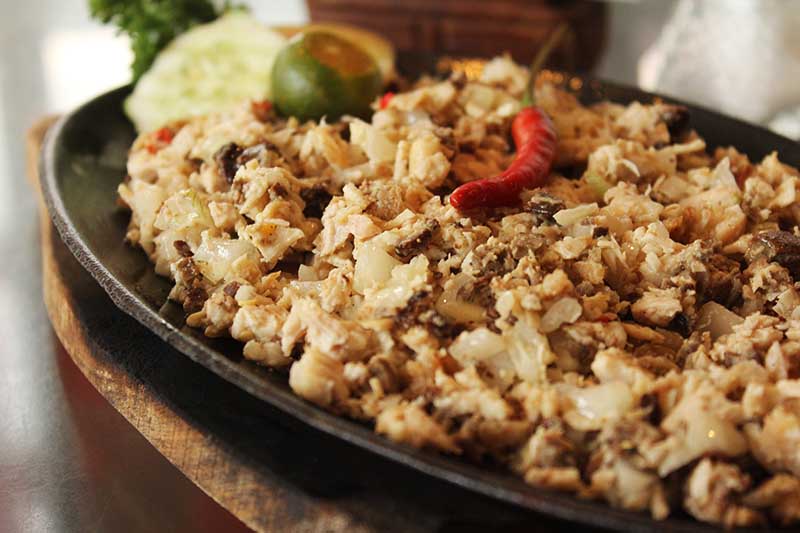 Planning your next food crawl? Dubbed as the 'Culinary Capital' of the Philippines, Pampanga is a melting pot of delectables that can satisfy anyone's cravings for a memorable gastronomical adventure! Known for the beer-friendly, zesty Sisig, and the feastful eye-candy Bringhe, P ampanga truly has variety when it comes to its dishes. Despite it being very easy to get overwhelmed by the variety of restaurants in the province, one stands out brighter than others—a homegrown success where chicken tastes heavenly!
Established in 1968, Angeles Fried Chicken began sowing the seeds of its flavorsome future. However, it didn't get its distinct flavor in one day. Beyond the innate magic that happens in the kitchen, the family-owned restaurant developed its rich taste through more than a decade's worth of experience. With red motif bricks and checkered tablecloths⁠, Angeles Fried Chicken has been a living legacy of the Kapampangan innovation and resiliency, giving an authentic dining experience to its treasured guests.
Fusing together local favorites and international cuisine, Angeles Fried Chicken's menu can entice anyone's seemingly insatiable cravings. One item in the menu is their flagship dish, the classic Original Angeles Fried Chicken, coated in their signature seasoning and partnered with hot rustic gravy. It certainly is not your typical frozen, fast-food style fried chicken. Instead, the Original AFC, including all of the dishes in their menu, are freshly cooked from garden-crisp ingredients, ensuring newly cooked meals for dine-ins and deliveries everyday.
Aside from the chicken's succulent and tender meat, what sets it apart is the luscious soft bread dinner rolls served with it. This particular dish elicits nostalgia and wonderful memories to its enduring patrons.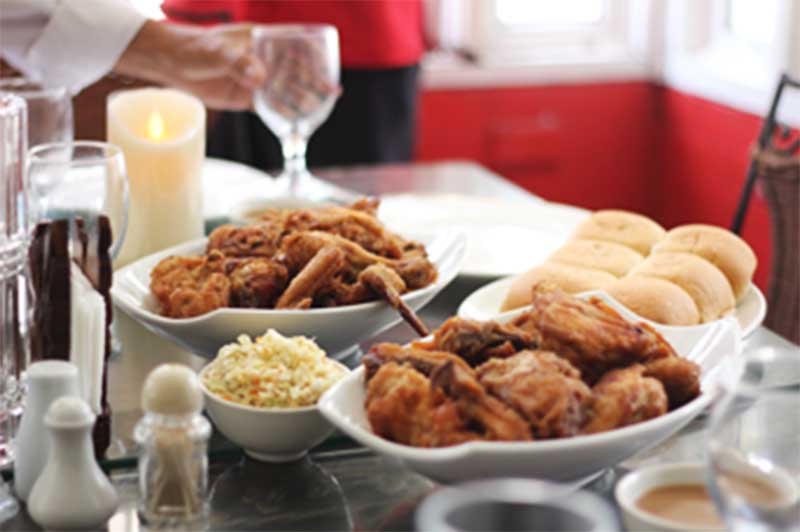 Additionally, guests can delight in their smash-hit Sisig that comes in two variations: the traditional minced Pork Sisig, and the more unconventional sizzling Chicken Sisig. The latter is cooked the same way as the original through a long-established recipe, well-spiced and charred to the right amount.
Another must-try is their Japanese Fried Chicken; one that is packed with Japanese flavors. All these go well with either their respectable AFC Fried Rice or their best-selling Pancit Canton.
To warm up your tummy, Angeles Fried Chicken also offers soup-based dishes such as fatty stew Bulalo, slurping-good Sinigang na Hipon, tempting Onion Soup, and a hearty bowl of Molo Soup. Still not full? Try their crispy Chicharon Bulaklak or their scrumptious Gambas!
Standing the test of time, Angeles Fried Chicken is the epitome of the Kapampangan culinary experience with recipes passed down from generation to generation. Moreover, its service feels like a warm, homely embrace.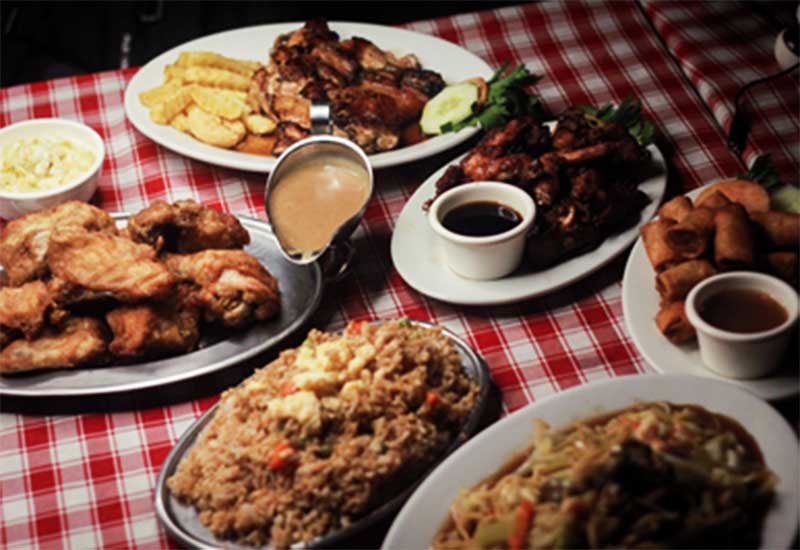 Thus, Angeles Fried Chicken prides itself as one of the oldest running restaurants in Angeles City. This was made possible by earning the token of trust from its immediate guests, the Kapampangans, who undeniably have the highest standard on food quality and hospitality.
So if you're feeling famished, Angeles Fried Chicken's main branch is located at 1992 Marlim Avenue, Diamond Subdivision, Brgy. Balibago, Angeles City, Pampanga. Their second branch is located at 17-19 Upper Ground Floor, Newpoint Mall, eNtec2 Bldg., Barangay Sto. Rosario, Angeles City, Pampanga. Order now!
Hits: 1675