Enjoy Little Golden Moments OREOs Now Come in Golden Cookies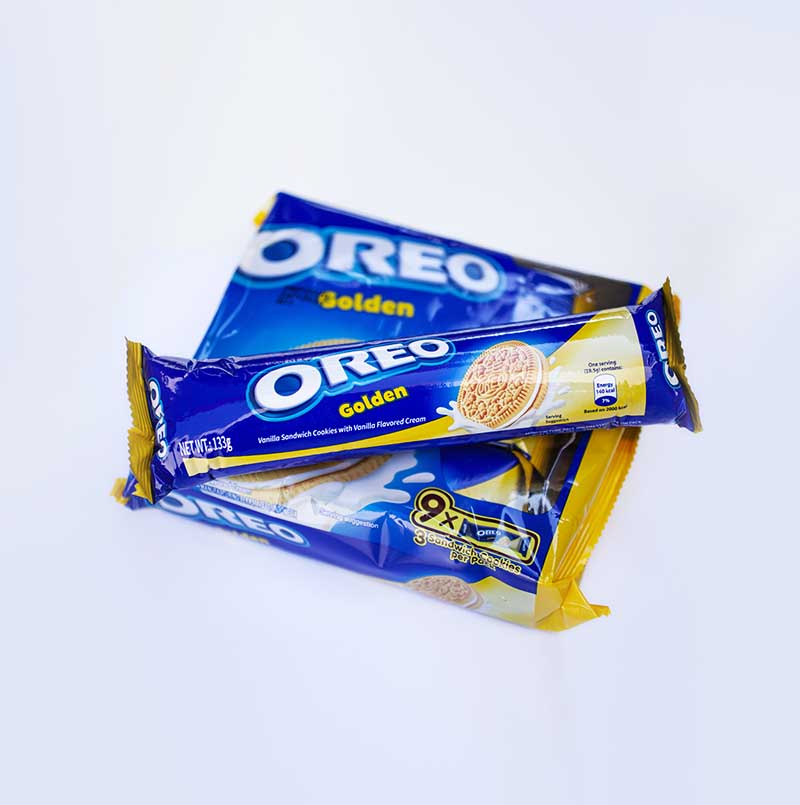 These days we all need small golden moments to pick us up. Thankfully, OREO's got our back. The world's favorite cookie has recently announced that its beloved chocolate cookies will now come in a golden vanilla color and taste. So you can enjoy golden snack moments to brighten your day or someone else's. See the playful twist from the black-colored chocolate OREO cookies to golden vanilla ones with Golden OREO.
Golden Goodness
Your favorite OREO cookie now comes in a Vanilla cookie flavor with the same delicious vanilla crème center. Golden OREO gives you a new snack experience to enjoy, to have more playful snacking moments with your family and friends.
Golden OREO comes from Mondelez Philippines, one of the biggest snacking companies in the country and in the world. The Company's Purpose is to empower people to snack right, with the right snack, for the right moment and made the right way. The launch of Golden OREO further expands the company's existing snacks portfolio which ranges from cookies to chocolates, cheese and cheese spreads, and beverages. Golden OREO also marks the Company's first entry into the light-colored cream biscuit market, which has a strong presence in the Philippines.
"We are the world's favorite cookie, and we want to add golden moments to Filipinos' days," shares Criselle Villafuerte, Marketing Manager for Biscuits of Mondelez Philippines. She adds "We're all about making the snacks products that people love and which bring them comfort. To help brighten up your day, we're adding a playful twist to the world-famous OREO cookie by turning it golden. What's great is you can enjoy our delicious vanilla crème center in a new vanilla-flavored cookie, that's just as exciting as our beloved chocolate cookie."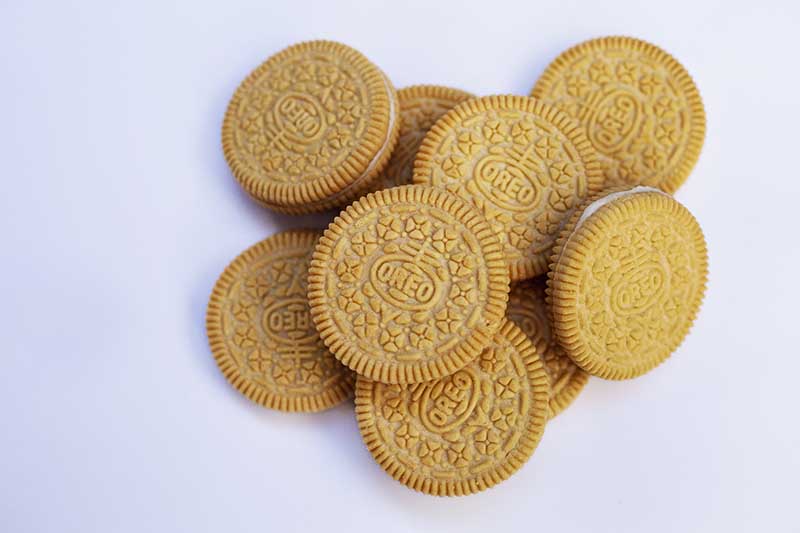 The launch of Golden Oreos comes after the introduction of different OREO snack formats in the country, to address consumer's needs for the right snack, at the right moment. These include OREO Wafer Roll, Mini OREO and OREO Chocolate Coated. Whether you want to a quick bite, or enjoy a heightened snack experience, OREO has the right snack just for you.
Golden OREO is now available in most convenience stores and leading supermarkets nationwide. You can enjoy it in two sizes: 133g for sharing at P41.50* and the 9-piece multi-pack at P76.50*.  This is a special limited edition flavor. Don't forget to also follow the Official Facebook Page of OREO for playful moments.
*Suggested Retail Price
Hits: 217