URC, GBF design face shields to help augment requirements of essential workers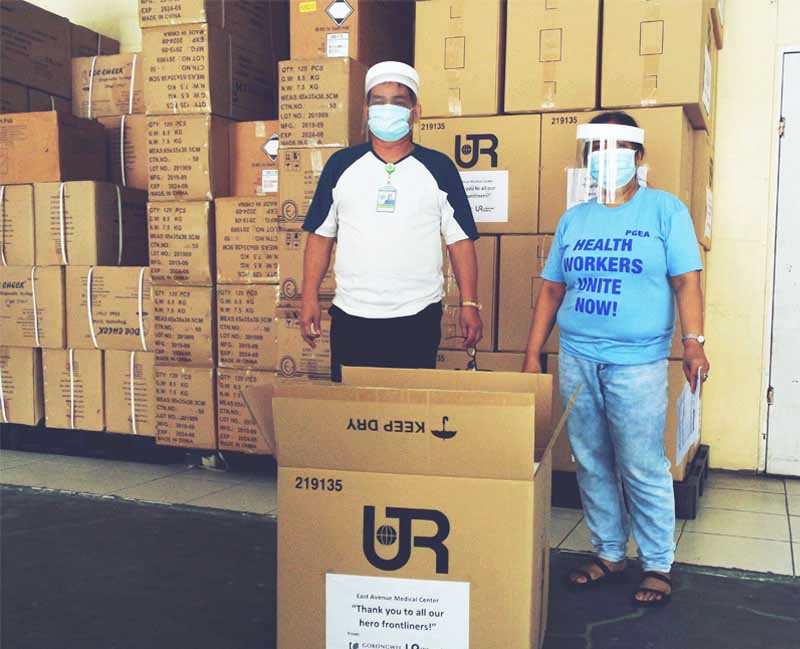 Universal Robina Corporation (URC) and the Gokongwei Brothers Foundation (GBF) are currently producing much-needed face shields using URC's available resources.
The Gokongwei-owned food firm has temporarily repurposed some parts of its production line to manufacture 100,000 reusable face shields vital to frontline health workers battling the coronavirus pandemic. According to GBF Director Grace Colet, these will go to some of the hospitals that have been at the forefront of the country's efforts to slow the spread of the virus.
GBF is targeting over 25 beneficiaries including: Research Institute for Tropical Medicine, Philippine General Hospital, Lung Center of the Philippines, Philippine Heart Center, San Lazaro Hospital, Rizal Medical Center, East Avenue Medical Center, The Medical City and Chinese General Hospital.
"We (GBF) were experiencing problems securing our personal protective equipment (PPE) orders from suppliers," related Colet "Sometimes they'll back out a day or two even after placing the order. And prices were increasing. It was a struggle to secure the very valuable PPE that we needed for donation to our health workers."
Colet related, "Being an engineer, David Lim of URC got inspired to study the design and make it more efficient in terms of using available resources. We consulted doctors and specialists from the Philippine General Hospital (PGH) to ensure we are providing appropriate PPEs."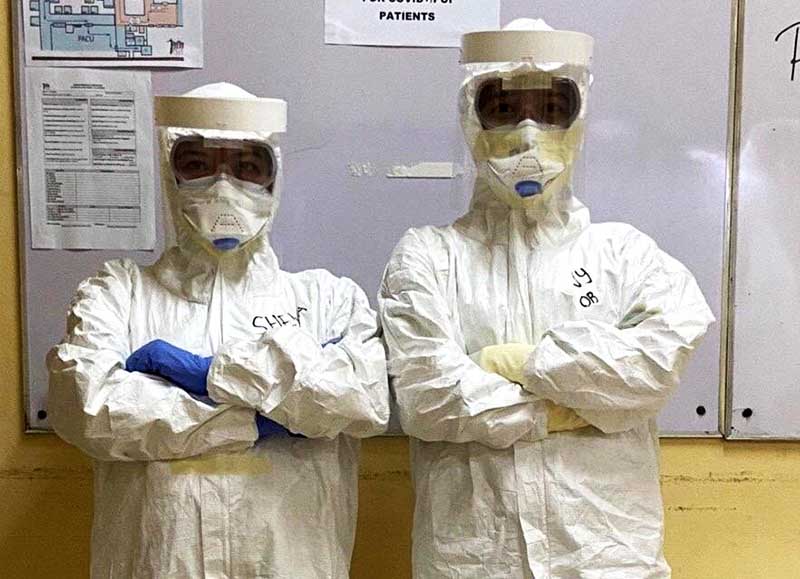 URC senior vice-president for quality engineering, sustainability and technical services David Lim created the face shields, taking into consideration the urgency for these protective gears. "Some face shields are generally disposable. That's why they had to make a lot. Our team decided to come up with a face shield design that can both be easily manufactured and is reusable," he said.
For Dr. Maria Julieta Germar from PGH's obstetrics and gynecology department, disinfecting URC's face shield is easy because it doesn't have foams. "The distance from the mask makes it easy for us to use goggles, loop and N95 masks underneath it. It is also not prone to fogging which is important when we do our surgeries," she added.
According to Dr. Germar, the face shields are used by their medical personnel but later on, they intend to provide to patients who may need additional protection. URC's face shields are made from just three basic materials, making mass production easier: a polypropylene (PP) strip that is 14mm thick and about a meter long; an 8-by-13-inch PET sheet; and some staples.
The company buys the PET sheets and staples, but it produces the PP strips in its facility in Calamba, Laguna. With minimal materials needed, URC is able to produce 3,500 face shields a day at two of its production facilities in Laguna. To date, it has delivered 40,000 to various hospitals and will complete deliveries by May.
According to Lim, the demand for the face shields is continuously growing. "This COVID fight is a battle for everyone. It is an honor for URC to be able to contribute and collaborate with GBF and hospitals, with safety, quality and sustainability in mind. That is the URC way."
The Gokongwei Group's URC is one of the largest food and beverage manufacturing companies in the country, producing Filipino favorites like C2, Great Taste and Jack 'n Jill snacks. Also from the same parent company is GBF, a foundation dedicated to contributing to the country's progress by helping educate its workforce in the fields of Science, Technology, Engineering and Math.
Hits: 54